Where you can study
Auckland campus
Distance and online
Manawatū campus (Palmerston North)
International students
International students are not New Zealand citizens or residents.
Open to international students on campus in New Zealand, or studying on-line outside New Zealand
Specialise in Mathematics for your Bachelor of Arts at Massey
A Bachelor of Arts (Mathematics) opens up a world of opportunities. From ranges from securing sensitive communications using cryptography, to calculating the geostationary orbit of a satellite. Maths is a product of human ingenuity that allows our modern world to exist. With a BA (Mathematics) you'll learn appropriate analytic and numerical methods for problem-solving that can be applied in a range of contexts and industries.
Get the skills you'll need
Your mathematics major will help you develop a wide variety of skills and techniques, especially in calculus and algebra. You'll learn to formulate, solve, restate and resolve problems, and interpret results. You'll also build your knowledge of computational and simulation techniques on computers. You'll learn to communicate and explain concepts effectively with non-mathematical colleagues. This is a crucial skill, as many careers will take you into a team environment.
Learn from the leaders
Studying the BA (Mathematics) at Massey will give you access to some of the world's top mathematical minds. Massey lecturers and postgraduate students are researching areas such as:
modelling of geothermal processes
molecular dynamics
epidemiology
cell growth
celestial mechanics
neuroscience
phylogenetics and evolutionary trees
optimal decompositions of information systems.
These projects show the generality, versatility and variety of problems offered to mathematically skilled scientists. Your BA (Mathematics) will help you build up the skills and techniques you'll need to be part of projects like these.
A Bachelor of Arts in Mathematics is a good fit if you:
like to think through things logically and analytically
mathematics
seek new solutions to problems.
Planning information
If you study full time, in the first year you'll take eight 15-credit courses, making a total of 120 credits.
If you wish to study over two semesters, you should aim for 60 credits per semester. You may be able to take some courses at summer school if you wish.  Make sure you include courses that are prerequisites for the next level of courses you wish to study.
About this major
A Mathematics major consists of 135 credits (nine courses).
All 100-level Mathematics courses presume that you have some experience in mathematics.
To enrol in 160102 Algebra you are expected to either:
have obtained at least 16 credits in NCEA Level 3 Mathematics with Calculus or its equivalent, or
If you enrol in 160101 Calculus you should have at least 16 externally assessed NCEA Level 3 credits in Mathematics.
Minors
Completing a minor is optional. Minors increase the breadth of your degree. They give you extra knowledge, attributes and capabilities.
A minor must be in a different subject from your major.
A Bachelor of Arts (Mathematics) with a minor
You may choose a minor from the Bachelor of Arts, Bachelor of Business or Bachelor of Science. If the minor is from another degree the regulations of that qualification will apply.
A mathematics minor (for students who are studying a different degree) 
If you are not studying towards a BA (Mathematics) and wish to complete a minor in mathematics see the BA regulations for requirements.  
Official regulations
To understand what you need to study and must complete to graduate read the official rules and regulations for this qualification.
You should read these together with all other relevant Statutes and Regulations of the University including the General Regulations for Undergraduate Degrees, Undergraduate Diplomas, Undergraduate Certificates, Graduate Diplomas and Graduate Certificates.
Returning students
For returning students, there may be changes to the majors and minors available and the courses you need to take. Go to the section called 'Transitional Provisions' in the Regulations to find out more.
In some cases the qualification or specialisation you enrolled in may no longer be taking new enrolments, so may not appear on these web pages. To find information on the regulations for these qualifications go to the Massey University Calendar.
Please contact us through the Get advice button on this page if you have any questions.
Courses you can enrol in
Credit summary
360 credits
Core courses

– 75 credits

Major courses

– 135 credits

Electives from the BA Schedule

– 30 credits

Other electives

– 120 credits
Ensure that overall, you have:
At least 30 credits at 100 level
At least 45 credits at 200 level
At least 60 credits at 300 level
You could replace electives with a second BA major, or some electives with a minor from the Bachelor of Arts, the Bachelor of Business, or the Bachelor of Science.
Course planning key
Prerequisites

Courses that need to be completed before moving onto a course at the next level. For example, a lot of 200-level courses have 100-level prerequisite courses.

Corequisites

Courses that must be completed at the same time as another course are known as corequisite courses.

Restrictions

Some courses are restricted against each other because their content is similar. This means you can only choose one of the offered courses to study and credit to your qualification.
Entry requirements
Admission to Massey
All students must meet university entrance requirements to be admitted to the University.
Specific requirements
There are no specific entry requirements for Massey's BA (Mathematics), outside of university admission regulations.
English language requirements
To study this qualification you must meet Massey University's English language standards.
English language skills
If you need help with your English language skills before you start university, see our English for Academic Purposes (EAP) courses.
Can't meet the entry requirements?
If you need to do a course before you start your qualification, there may be options for you in Summer School.
Fees and scholarships
Fees, student loans and free fees scheme
Your tuition fees may be different depending on the courses you choose. Your exact fees will show once you have chosen your courses.
There will also be some compulsory non-tuition fees and for some courses, there may also be charges for things such as study resources, software, trips and contact workshops.
Already know which courses you're going to choose?
You can view fees for the courses that make up your qualification on the course details pages.
Student loans (StudyLink) and Fees Free scheme
You may be eligible for a student loan to help towards paying your fees.
The New Zealand Government offers fees-free tertiary study for eligible domestic students. Find out more about the scheme and your eligibility on the Fees Free website. To use the site's eligibility checking tool, you will need your National Student Number.
Current and returning Massey students can find their National Student Number in the student portal.
Careers and job opportunities
As a graduate of the Bachelor of Arts (Mathematics) you'll have the analytical and problem-solving skills that employers are looking for. This could lead to a number of career options in areas including:
finance and banking
market research and big data
public and private consultancies
government departments
research and development agencies
manufacturing
teaching.
International students
New Zealand is a great place to study. Massey University's reputation is supported by our international rankings, accreditations and associations. We are rated five star plus by the QS World University Rankings.
Massey University has small class sizes, and our lecturers and staff are friendly and approachable.
As an international student, there are entry requirements that will apply to you. We recommend that you apply at least three months before your anticipated start date so your application can be processed in time. There are additional steps you will need to take. These include obtaining a visa and travel bookings if your study is to be in New Zealand.
Related study options
Mathematics – Graduate Certificate in Arts
Specialisation
Be a sought-after graduate with the Graduate Certificate in Arts (Mathematics). You can study mathematics without completing a second bachelor's degree.
The Bachelor of Science (Mathematics) will give you the skills to solve problems in areas such as computer programming, climate modelling, and transportation.
Develop a wide variety of mathematics skills and techniques with Massey's Diploma in Arts (Mathematics). Learn to formulate, solve, restate, resolve and interpret mathematics problems.
Learn the language of the universe. Gain a deeper understanding of the mathematics you encountered in your undergraduate degree, as well as learn about new and exciting areas of mathematics.
Build your knowledge of mathematics and learn how to communicate your findings, with Massey's Graduate Diploma in Arts (Mathematics).
Take your professional practice to the next level with Massey's Postgraduate Diploma in Education (Mathematics Education).
Go further with your passion for education. A Master of Education (Mathematics Education) will take your mathematics teaching career to the next level.
Useful planning information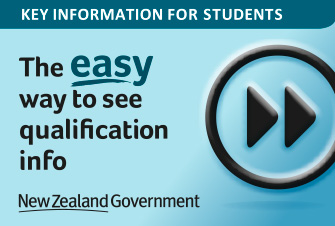 Key information for students
Compare qualifications and academic information across different New Zealand institutions. Learn more on careers.govt.nz