Where you can study
Auckland campus
International students
International students are not New Zealand citizens or residents.
Not open to international students
Note: Selected entry qualification.
Specialise in Nutrition and Dietetics for your Master of Science at Massey
Dietetics is the application of nutritional science to providing care to people in health and various disease states.
The Master of Science (Nutrition and Dietetics) provides specialised training in all aspects of nutritional science, including dietetics competencies, the research underpinning current practices, and an excellent understanding of professional and ethical practice.
Dietetics graduates will meet the registration competency requirements of the New Zealand Dietitians Board.
As a registered dietitian (RD), you will be uniquely qualified to translate the latest nutritional science into practical dietary care and advice. Dietitians promote good health, advise about prevention of nutrition-related problems, treat disease, and contribute to research informing evidence-based practice.
You can become a registered dietitian. See the 'Meeting requirements for industry membership' section on this page.
Further study
Graduates of the MSc (Nutrition and Dietetics) are eligible to apply for PhD study.
A Master of Science in Nutrition and Dietetics is a good fit if you:
have a passion for food, nutrition and health
enjoy working with people
want to become a registered dietitian.
"I would recommend studying at Massey University due to the high level of support, guidance and valuable expertise from staff from both the academic and practical placement setting. I am now in a career where I feel I am making a true difference to the nutrition and health of the community."

"I have gained evidence-based nutrition knowledge, and learnt one of the most important skills in life - reflective practice - which helps me keep growing, professionally and personally."

"The theoretical and practical components developed my nutrition and dietetics skills, along with critical thinking, problem solving and communication. The placements gave me experience in different areas of practice, and great contacts."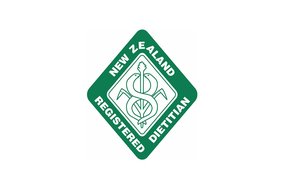 New Zealand Dietitians Board
The Master of Science (Nutrition and Dietetics) programme is accredited by the New Zealand Dietitians Board. Our graduates are eligible to register as a New Zealand Registered Dietitian (NZRD) and to practice as a dietitian in New Zealand.
Related study options
If you are passionate about food and nutrition and want to learn more about the science behind how diet affects health, then Massey's Bachelor of Science (Human Nutrition) is for you.
Massey's Master of Science (Human Nutrition) will give you the knowledge and experience you need to interpret and contribute to current issues in human nutrition.
Useful planning information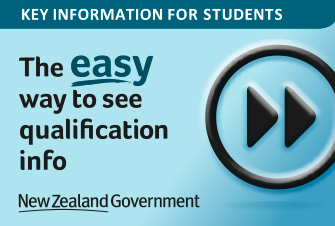 Key information for students
Compare qualifications and academic information across different New Zealand institutions. Learn more on careers.govt.nz