Type of qualification
Bachelor's degree
Level of study
Undergraduate study
An undergraduate qualification is usually the first one you study.
NZQF level 7
Our courses follow the New Zealand Qualification Framework (NZQF) levels.
Time to complete
3 years full-time (360 credits)
Up to 8 years part-time
Part-time available
International students
International students are not New Zealand citizens or residents.
Open to international students on campus in New Zealand
Note: Previously called the Bachelor of AgriCommerce. Some distance courses contain compulsory contact workshops.
Study a Bachelor of Agribusiness – BAgribusiness
From running large farm-based agribusinesses right through to international food trade, you will gain the skills and sound business knowledge to help progress the future of New Zealand's primary production sector.
Join industry at a senior level
New Zealand's economy is dominated by agriculture and food. The industry generates close to $37 billion in export earnings a year and international demand is predicted to continue to grow.
Massey agribusiness aligns itself with agribusiness industries throughout the world. This ensures our graduates have the skills and industry knowledge employers need.
What will you learn?
This three-year world-class qualification will:
teach you about farm production systems, supply chain management, marketing, food economies, and international agribusiness
give you a strong understanding of what it takes to be sustainable and competitive in global food and fibre markets
provide you with the knowledge and skills needed to deliver in future workplaces
give you a sound knowledge of land-based systems and agribusiness along with specialist knowledge in one area of agribusiness
teach you to apply and integrate scientific, technological and business knowledge to meet marketplace demands
ensure you will be a good analytical thinker able to interpret information to develop sound and innovative solutions
give you an understanding of ethics, multi-cultural and international environments
help you develop into an effective communicator and a self-directed, independent learner
give you management skills applicable across the primary industries.
Join a world-leading university
Our proud record dates back to 1927 when we offered New Zealand's first degrees in agriculture and horticulture. We have the largest Young Farmer's Club in New Zealand.
A BAgribusiness is a good fit if you:
would like to have a career associated with agriculture or horticulture
are interested in the business/commercial side of farming
would like to be a leader in this innovative industry.
Entry requirements
Admission to Massey
All students must meet university entrance requirements to be admitted to the University.
Specific requirements
There are no specific entry requirements for this qualification, outside of university admission regulations.  
English language requirements
To study this qualification you must meet Massey University's English language standards.
Prior learning, credit and exemptions
For information on prior learning, exemptions and transfer of credit or other questions:
English language skills
If you need help with your English language skills before you start university, see our English for Academic Purposes (EAP) courses.
Recommended prior learning
To be successful in your studies we recommend that you have credit for NCEA Level 3 in at least some of the below subject areas:
agriculture
horticulture
biology
chemistry
geography
economics
modelling
statistics.
Official regulations
To understand what you need to study and must complete to graduate read the official rules and regulations for this qualification.
You should read these together with all other relevant Statutes and Regulations of the University including the General Regulations for Undergraduate Degrees, Undergraduate Diplomas, Undergraduate Certificates, Graduate Diplomas and Graduate Certificates.
Returning students
For returning students, there may be changes to the majors and minors available and the courses you need to take. Go to the section called 'Transitional Provisions' in the Regulations to find out more.
In some cases the qualification or specialisation you enrolled in may no longer be taking new enrolments, so may not appear on these web pages. To find information on the regulations for these qualification go to the Massey University Calendar.
Please contact us through the Get advice button on this page if you have any questions.
Structure of the Bachelor of Agribusiness
If you study full-time, in your first year, you'll take eight 15-credit courses, making a total of 120 credits.
If you wish to study over two semesters, you should aim for 60 credits per semester. You may be able to take some courses at summer school. Make sure you include courses that are prerequisites for the next level of courses you wish to study.
Capstone course
'Capstone' courses are designed to be taken in your last year of study. This relies on you having completed the correct first and second year courses and ties your learning together. The capstone course for this qualification is 119373 Integrative Studies
Practical work requirement
There is a practical work requirement for this degree, consisting of at least 26 weeks full-time work. This is completed by submission of two reports for assessment. Practical work is normally done during summer vacations throughout the degree. Summer jobs are readily available on farms, orchards and other rural enterprises.
Courses and specialisations
Key terms
Courses

Each qualification has its own specific set of courses. Some universities call these papers. You enrol in courses after you get accepted into Massey.

Course code

Each course is numbered using 6 digits. The fourth number shows the level of the course. For example, in course 219206, the fourth number is a 2, so it is a 200-level course (usually studied in the second year of full-time study).

Credits

Each course is worth a number of credits. You combine courses (credits) to meet the total number of credits needed for your qualification.

Specialisations

Some qualifications let you choose what subject you'd like to specialise in. Your major or endorsement is what you will take the majority of your courses in.
Credit summary
360 credits
Core courses

– 135 credits

Major courses

– 165 credits

Electives

– 60 credits

26 weeks of practical work experience and reports
Ensure that overall, you have:
No more than 165 credits at 100 level
At least 75 credits at 300 level
You could replace electives with a minor.
Course planning key
Prerequisites

Courses that need to be completed before moving onto a course at the next level. For example, a lot of 200-level courses have 100-level prerequisite courses.

Corequisites

Courses that must be completed at the same time as another course are known as corequisite courses.

Restrictions

Some courses are restricted against each other because their content is similar. This means you can only choose one of the offered courses to study and credit to your qualification.
Schedule A: Core courses (Choose 135 credits from)
Schedule B: Specialisations
Majors
Some qualifications let you choose what subject you'd like to specialise in. Your major or endorsement is what you will take the majority of your courses in.
Completing a major is compulsory. To complete a major in the Bachelor of Agribusiness you must pass 165 credits in specified areas.
At Massey, many of our agribusiness students have jobs before they even graduate. Learn how to build and deliver profitable and sustainable businesses.
Go global with your agribusiness skills. Learn how agricultural products are created, marketed, and distributed internationally.
Join an industry that is an integral part of New Zealand's economy. Gain practical skills to contribute to the agribusiness sector through Massey's Bachelor of Agribusiness (Rural Valuation).
Minors
Completing a minor is optional. Minors increase the breadth of your degree. They give you extra knowledge, attributes and capabilities. A minor must be in a different subject from your major.
You may choose a minor from any University undergraduate degree that has recognised minors. If the minor is from another degree the regulations of that qualification will apply.
Bachelor of Agribusiness minors
The following are the Bachelor of Agribusiness minors. See this qualification's regulations on this page for details of requirements.
International Agribusiness
Learn about the global agri-food system. This includes everything from on-farm procurement in New Zealand to export and distribution of food and other agricultural products to consumers around the world.
Māori Agribusiness
Gain the understanding and skills to work in, or with, Māori agribusiness. You will learn about the land and natural resources, business and culture in a Māori context.
Rural Valuation
Learn about land-based systems and agribusiness and gain specialist valuation knowledge preparing you for exciting opportunities in the dynamic rural property industry.
International Agribusiness
Māori Agribusiness
Rural Valuation
Fees and scholarships
Fees, student loans and free fees scheme
Your tuition fees may be different depending on the courses you choose. Your exact fees will show once you have chosen your courses.
There will also be some compulsory non-tuition fees and for some courses, there may also be charges for things such as study resources, software, trips and contact workshops.
Already know which courses you're going to choose?
You can view fees for the courses that make up your qualification on the course details pages.
Student loans (StudyLink) and Fees Free scheme
You may be eligible for a student loan to help towards paying your fees.
The New Zealand Government offers fees-free tertiary study for eligible domestic students. Find out more about the scheme and your eligibility on the Fees Free website. To use the site's eligibility checking tool, you will need your National Student Number.
Current and returning Massey students can find their National Student Number in the student portal.
Careers and job opportunities
New Zealand's agribusiness sector is flourishing, and there is strong demand for graduates, from running large farm-based businesses through to international trade. 
You will emerge with the knowledge and foundation skills for several career paths:
international marketing
economics
rural banking
rural valuation
government
business
sales
purchasing
consultancy
farm management
farm ownership
purchasing manager.
What our students say
"Massey was the first university to provide the mix of science and business I was looking for in one degree. This mix suited me and was one of the main reasons I decided to join Massey."

"My study at Massey has given me a really good broad understanding of the agricommerce sector and has taught me how to socialise and network with people on a professional level."

Accreditations and rankings
Useful planning information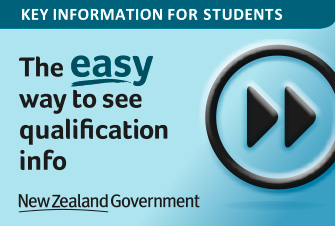 Key information for students
Compare qualifications and academic information across different New Zealand institutions. Learn more on careers.govt.nz