Type of qualification
Master's degree
Level of study
Postgraduate study
Once you've graduated with a bachelor's degree – or have equal experience – you can study at the postgraduate level. Doctoral qualifications require additional entry requirements.
NZQF level 9
Our courses follow the New Zealand Qualification Framework (NZQF) levels.
Time to complete
2 years full-time (240 credits)
Up to 5 years part-time
Where you can study
Distance and online
International students
International students are not New Zealand citizens or residents.
Not open to international students
Note:
Delivered via on-campus block courses.
Incorporates some distance learning.
Selected entry qualification.
Study a Master of Clinical Practice (Nursing) – MClinPrac
The Master of Clinical Practice (Nursing) operates in collaboration with a range of clinical service providers in home, community and hospital settings. The qualification includes:
theoretical health/nursing knowledge
applied science
clinical experiences.
The Master of Clinical Practice (Nursing) is a similar to the Bachelor of Nursing. The main difference is that you will already have an undergraduate degree (as a minimum). You will also already know how to write and research at a tertiary level and can underpin scholarly arguments with evidence. The criteria for all registered nursing education qualifications is set by the Nursing Council of New Zealand. That is to ensure that all nursing students meet the requirements to become a registered nurse.
Students in the two-year MCP are required to meet exactly the same criteria as students in the Bachelor of Nursing and you will learn the same nursing specific theory and complete the same number of clinical placement hours. However, as this qualification is at master's level, two of your courses will be at a postgraduate (800) level.
Get real-world experience
You will complete a minimum of 1100 clinical learning hours in a range of clinical settings under the supervision and guidance of a registered nurse. In your last semester, you will have a continuous nine-week placement within a clinical setting. Clinical learning takes place in many different areas including surgical, emergency, medical, mental health and primary care services.
Learn from the best in your field
You'll learn from academics and professional clinicians who are highly experienced registered nurses. Their expertise in practice and research drives the development of relevant, up-to-date course content, teaching, and assessment of your work.
You'll be supported all the way
Along with contact with your lecturers, learning consultants in the Centre for Teaching and Learning are available to support your study and academic writing skills. Each library has a subject librarian who supports you on campus or at a distance.
Further study
As a graduate of the Master of Clinical Practice (Nursing) you can go on to more postgraduate study to become a nurse specialist with prescribing rights or a nurse practitioner. You can also do a PhD in nursing.
A MClinPrac is a good fit if you:
want to change careers
want excitement and challenges in a job where every day is different
are passionate about making a difference to the lives of people, communities and populations.
Entry requirements
Admission to Massey
All students must meet university entrance requirements to be admitted to the University.
Specific requirements
This is a selected entry qualification. This means as well as applying you will need to provide additional material as part of your application. 
To enter the Master of Clinical Practice (Nursing) you will:
have been awarded or qualified for a bachelor's degree or equivalent qualification with a grade average of B over the highest two levels of courses.
You will need to provide copies of all official academic transcripts for studies taken at all universities other than Massey University.
You will need to provide the following documents. These are to meet the requirements set down by the Nursing Council of New Zealand for registration as a nurse in New Zealand (in terms of your good character and fitness to be a nurse): 
a personal supporting statement of about 300 words explaining why you chose the Master of Clinical Practice (Nursing) and why you feel you would make a good nurse.

list any personal characteristics you have that demonstrate your suitability
include how you will manage intensified blended learning (distance learning, online self-directed learning, on-campus block courses, and labs and clinical placements)
confirm that you are aware of the necessity of travelling and accommodating yourself on the Manawatu Massey campus 2-3 times a semester for a week at a time for block courses.

a curriculum vitae of approximately three pages, which should include your academic and work history
provide details of two character referees – these must not be family or friends. An employer or manager would be ideal
complete the vetting service request and consent form for a New Zealand Police check – a criminal record check under the Criminal Records (Clean Slate) Act 2004
provide a current police certificate from any overseas countries you have lived in for 12 months or more in the last 10 years
complete the Health and Disability Declaration
an interview may be required.
Once you have been accepted into the Master of Clinical Practice (Nursing)
Once you are successful at gaining a place in the Master of Clinical Practice (Nursing), you will also need to complete further tasks. These are to meet the requirements set down by the Nursing Council of New Zealand for registration as a nurse in New Zealand (in terms of your good character and fitness to be a nurse). You will need to:
fill out a VCA 2014 Questionnaire – Vulnerable Children Act 2014 (VCA 2014)
hold a current Comprehensive First Aid Certificate (NZQA unit standards 6402, 6401 and 6400) for example Red Cross Comprehensive First Aid or St John First Aid Level 2 
To be eligible for Clinical Placement (which is a compulsory part of the qualification), you must meet the immunisations standards of practice for healthcare professionals in New Zealand. This includes, Hepatitis B, Varicella (Chicken pox), Measles, Pertussis (Whooping cough) and Tuberculosis (TB). You must also be fully vaccinated against COVID-19, in order to meet the requirement for clinical placements. We require all nursing students to be vaccinated prior to the commencement of study.
Application closing date
Applications close on 31 December for study commencing the following year.
English language requirements
If English is not your first language you must also supply a copy of your results in an Academic International English Language Testing System (IELTS) test. You must have achieved at least 7.0 across all bands with no band less than 7.0 within the preceding three months.
About referees
Referees need to be able to provide informed responses on your personal suitability for the qualification. A referee should be someone who has known you for one year or more in the capacity of employer, educator, work colleague or person of community standing, for example a kaumātua, minister or similar. Your referee should not be a friend, flatmate, relative or someone who has not known you for at least a year. The information your referee supplies is confidential to those involved in the selection process.
Time limits for Honours, Distinction and Merit
Where your qualification is completed within the stated time limit and to a high standard, you may be able to graduate with a class of Honours. 
Prior learning, credit and exemptions
For information on prior learning, exemptions and transfer of credit or other questions:
English language skills
If you need help with your English language skills before you start university, see our English for Academic Purposes (EAP) courses.
Meeting requirements for industry membership
Becoming a registered nurse
In order to become a registered nurse, there are requirements from the Nursing Council of New Zealand that you will need to meet, in terms of your good character and fitness to become a registered nurse.
There are requirements both before you start your study and when you successfully complete this qualification.
See details in the 'Specific requirements' section above.
Maximum time limits for completion
There are maximum time limits to complete postgraduate qualifications.  If you do not complete within the maximum time, you may be required to re-apply for the qualification if you wish to continue your studies.
Official regulations
To understand what you need to study and must complete to graduate read the official rules and regulations for this qualification.
You should read these together with all other relevant Statutes and Regulations of the University including the General Regulations for Postgraduate Degrees, Postgraduate Diplomas, and Postgraduate Certificates.
Returning students
For returning students, there may be changes to the majors and minors available and the courses you need to take. Go to the section called 'Transitional Provisions' in the Regulations to find out more.
In some cases the qualification or specialisation you enrolled in may no longer be taking new enrolments, so may not appear on these web pages. To find information on the regulations for these qualifications go to the Massey University Calendar.
Please contact us through the Get advice button on this page if you have any questions.
Structure of the Master of Clinical Practice (Nursing)
The Master of Clinical Practice (Nursing) is a parts-based qualification. That means you must complete the first part and meet some requirements, before moving to the second.
If you study full time, you'll take 120 credits per year or 60 credits per semester.
Part One
The courses in your first semester of study focus on hauora and wellbeing.  It includes 160 clinical hours and introduces the professional requirements for nursing, nursing skills and knowledge, and the regulatory, legal and ethical dimensions of practice.
The courses in your second semester focus on long-term conditions and primary health care. This includes 240 clinical hours and study of the fundamentals of care (evidence-based nursing framework). It also includes a critical evaluation of the desired and unseen effects of technology in nursing. And a critical consideration of our individual and collective response to vulnerable and marginalised populations to lead reduction of health inequity and to promote wellbeing.
Part Two
This section focuses on complex and acute health challenges including caring for people and their whānau experiencing acute distress, illness or trauma across the age continuum. It includes evidence-based practice as a conscientious, problem-solving approach to nursing and 360 hours clinical placement.
The final semester of study focuses on consolidation of nursing knowledge and leadership. This includes 360 hours of continuous clinical practice and supports the student to understand the reality of the novice registered nurse. You will undertake an evidence-based exploration of the potential for change in practice in the clinical environment.
Timeframes of your study
The Master of Clinical Practice (Nursing) is offered as a 2-year full-time qualification. In exceptional circumstances, you may request, in advance, a suspension or extension of study by applying to the Master of Clinical Practice (Nursing) Programme Director at nursing@massey.ac.nz
The course of study should not exceed five (5) calendar years, unless a specified time of suspension or extension is approved by the Academic Board and the Nursing Council of New Zealand.
The Master of Clinical Practice (Nursing) is a selected entry qualification meaning there are extra criteria for entry. The teaching dates do not match the usual Massey University semester dates. You will be required to do extended semesters, and study break timing will vary from year to year to accommodate the clinical placements.
There are pre-programme introductory modules that open mid-January, and the qualification begins with a block course on the Manawatū campus in the first week of February.
For applicants needing to meet the English language (IELTS) entry criteria the test results must be available to consider with the application no later than Friday of the first week in January of the year you are entering the qualification.
Courses and specialisations
Key terms
Courses

Each qualification has its own specific set of courses. Some universities call these papers. You enrol in courses after you get accepted into Massey.

Course code

Each course is numbered using 6 digits. The fourth number shows the level of the course. For example, in course 219206, the fourth number is a 2, so it is a 200-level course (usually studied in the second year of full-time study).

Credits

Each course is worth a number of credits. You combine courses (credits) to meet the total number of credits needed for your qualification.

Specialisations

Some qualifications let you choose what subject you'd like to specialise in. Your major or endorsement is what you will take the majority of your courses in.
Credit summary
240 credits
Part One compulsory courses

– 120 credits

Part Two compulsory courses

– 120 credits

1100 hours of approved clinical practice and associated reports
Requires completion of Part One and Two
There are regulations around completion of Part One before progressing to Part Two.
Course planning key
Prerequisites

Courses that need to be completed before moving onto a course at the next level. For example, a lot of 200-level courses have 100-level prerequisite courses.

Corequisites

Courses that must be completed at the same time as another course are known as corequisite courses.

Restrictions

Some courses are restricted against each other because their content is similar. This means you can only choose one of the offered courses to study and credit to your qualification.
Part One (Choose 120 credits from)
Part Two (Choose 120 credits from)
Fees and scholarships
Fees, student loans and free fees scheme
Your tuition fees may be different depending on the courses you choose. Your exact fees will show once you have chosen your courses.
There will also be some compulsory non-tuition fees and for some courses, there may also be charges for things such as study resources, software, trips and contact workshops.
Already know which courses you're going to choose?
You can view fees for the courses that make up your qualification on the course details pages.
Student loans (StudyLink) and Fees Free scheme
You may be eligible for a student loan to help towards paying your fees.
The New Zealand Government offers fees-free tertiary study for eligible domestic students. Find out more about the scheme and your eligibility on the Fees Free website. To use the site's eligibility checking tool, you will need your National Student Number.
Current and returning Massey students can find their National Student Number in the student portal.
Careers and job opportunities
Nursing is one of the most rewarding careers, as it is focused on supporting people, families and communities to manage a wide range of health challenges. Nurses are involved in all areas of health care and can specialise in particular areas such as intensive care, community mental health, aged care, or child and adolescent nursing. They can also become a specialist in particular conditions, such as diabetes, respiratory care or cancer nursing. Nurses can also choose to develop careers in health management, research and teaching.
Here are a few examples of where you can work:
Primary and community health care
general practice
Māori health services
hospice
district nursing
community mental health.
Hospital-based care
neonatal units
medical and surgical wards
emergency departments
intensive care
paediatrics
acute mental health services.
Populations-based services
Specialty practice
mental health
aged care
child health
family health
rural and remote nursing.
What our students say
"I saw a need for others like me, mature, Samoan, male, to join the nursing workforce in the mental health area to help others, especially the Pacific community both here in New Zealand and overseas. I chose Massey because it allowed me to work while studying."

Wayne Shum-Kuen-Ip
Samoan
"Being on placements was a big test to see if nursing was really what I wanted to do. Sure enough, it was! Being a practice nurse is a real privilege as I get to know not only the patients but their whole whānau."

"I'd always had an interest in health and wanted to do something that would make a significant contribution to my community. The degree built my confidence in what I am capable of, both academically and practically. It's never too late to start something new at any stage of life."

Accreditations and rankings
Related study options
Make a difference in someone's life every day. Nursing offers diverse employment positions, and many options for professional development and postgraduate study.
Massey's Master of Nursing prepares you for a range of clinical leadership roles in specialty areas. Develop your advanced knowledge and skills in your chosen field through a mix of theoretical and clinical courses.
Take the next step in your nursing career. Massey's Postgraduate Certificate in Nursing provides registered nurses with the knowledge needed to develop their professional practice within a clinical specialty.
Keen to take the next step in your nursing career? The Postgraduate Diploma in Nursing (PGDipNurs) will advance your practice and prepare you for further development towards senior nursing roles.
Useful planning information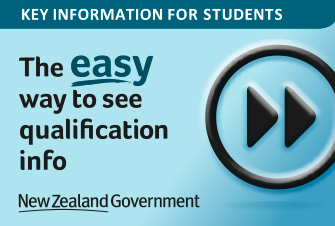 Key information for students
Compare qualifications and academic information across different New Zealand institutions. Learn more on careers.govt.nz