Type of qualification
Postgraduate diploma
Level of study
Postgraduate study
Once you've graduated with a bachelor's degree – or have equal experience – you can study at the postgraduate level. Doctoral qualifications require additional entry requirements.
NZQF level 8
Our courses follow the New Zealand Qualification Framework (NZQF) levels.
Time to complete
1 year full-time (120 credits)
Up to 4 years part-time
Part-time available
Where you can study
Distance and online
International students
International students are not New Zealand citizens or residents.
Not open to international students
Note: Courses have compulsory contact workshops. Available via Distance learning.
Study a Postgraduate Diploma in Nursing – PGDipNurs
Most students like you undertaking postgraduate study in nursing are in full-time practice and study part-time.
Several postgraduate courses in nursing are delivered via 'distance learning' and/or 'block mode'.  These can include compulsory face-to-face teaching in on-campus contact workshops, web-based teaching, relevant readings and other study material. It means the courses are available if you are in employment and located at a distance from the university.
Learn from the best in your field
You'll learn from academics and professional clinicians who are experienced registered nurses. Their expertise in practice and research drives the development of relevant, up-to-date course content, teaching, and assessment of your work.
You'll be supported all the way
There is always plenty of help at hand. Along with contact with your lecturers, learning consultants in the Centre for Teaching and Learning are available to support your study and academic writing skills. Each library has a subject librarian who supports you on campus or at a distance.
Find out more about nursing at Massey
See the Study nursing page for more information.
Further study
You can progress to a Master of Nursing as preparation for advanced practice roles and/or Nurse Practitioner registration.
A PGDipNurs is a good fit if you:
successfully completed a bachelor's degree or equivalent
wish to develop and advance your professional practice
seek to enhance your contribution to people's health and wellbeing.
Entry requirements
Admission to Massey
All students must meet university entrance requirements to be admitted to the University.
Specific requirements
To enter the Postgraduate Diploma in Nursing you will:
have been awarded or qualified for a relevant bachelor's degree or equivalent qualification, and
have New Zealand Nursing Council registration or equivalent.
You will need to provide verified copies of all academic transcripts for studies taken at all universities other than Massey University.
Admission criteria for course 168750 Registered Nurse Prescribing Practicum:
Note that in order to be admitted to the Registered Nurse Prescribing Practicum course, which is part of the Postgraduate Diploma in Nursing, you will have:
completed course 168733 Physiology and Pathophysiology, and
achieved at least a B grade in courses 168728 Assessment and Clinical Decision-Making and 168734 Clinical Pharmacology, and
the Nursing Council requires you to have completed three years' equivalent full time practice in the area of practice being prescribed in.
You may need to upload a revised CV ensuring your practice areas are fully detailed, before you will be approved into this course.
English language requirements
To study this qualification you must meet Massey University's English language standards.
Prior learning, credit and exemptions
For information on prior learning, exemptions and transfer of credit or other questions:
English language skills
If you need help with your English language skills before you start university, see our English for Academic Purposes (EAP) courses.
Meeting requirements for industry membership
Postgraduate Diploma in Nursing for Nurse Prescriber training
After you have finished the Postgraduate Diploma you must apply to the Nursing Council, pay the fee and submit all portfolios, etc before you can become a Nurse Prescriber.
Maximum time limits for completion
There are maximum time limits to complete postgraduate qualifications.  If you do not complete within the maximum time, you may be required to re-apply for the qualification if you wish to continue your studies.
Time limits for Honours, Distinction and Merit
Where your qualification is completed within the stated time limit and to a high standard, you may be able to graduate with a class of Honours, Distinction or Merit. 
Official regulations
To understand what you need to study and must complete to graduate read the official rules and regulations for this qualification.
You should read these together with all other relevant Statutes and Regulations of the University including the General Regulations for Postgraduate Degrees, Postgraduate Diplomas, and Postgraduate Certificates.
Returning students
For returning students, there may be changes to the majors and minors available and the courses you need to take. Go to the section called 'Transitional Provisions' in the Regulations to find out more.
In some cases the qualification or specialisation you enrolled in may be no longer be taking new enrolments, so may not appear on these web pages. To find information on the regulations for these qualifications go to the Massey University Calendar.
Please contact us through the Get advice button on this page if you have any questions.
Structure of the Postgraduate Diploma in Nursing
The School of Nursing recommends that you study the Postgraduate Diploma in Nursing part-time. If you want to study full-time, it is recommended that you contact the School to discuss your options.
Some postgraduate courses in nursing are delivered via 'distance or block mode' with compulsory or recommended face-to-face teaching in on-campus contact workshops, web-based teaching, relevant readings and other study material. This is designed to make the courses available if you are in employment and located at a distance from the university.
The Postgraduate Diploma in Nursing is awarded without a specialisation (endorsement).
Postgraduate Diploma in Nursing for Nurse Prescriber training
The courses for this pathway are:
Before you enrol in 168750 you will have passed the other three courses and have achieved at least a B grade in both of 168728 and 168734. You will also have completed three years' equivalent full time practice in the area of practice being prescribed in, in accordance with the requirements of the Nursing Council.
Courses and specialisations
Key terms
Courses

Each qualification has its own specific set of courses. Some universities call these papers. You enrol in courses after you get accepted into Massey.

Course code

Each course is numbered using 6 digits. The fourth number shows the level of the course. For example, in course 219206, the fourth number is a 2, so it is a 200-level course (usually studied in the second year of full-time study).

Credits

Each course is worth a number of credits. You combine courses (credits) to meet the total number of credits needed for your qualification.

Specialisations

Some qualifications let you choose what subject you'd like to specialise in. Your major or endorsement is what you will take the majority of your courses in.
Credit summary
120 credits
Core course(s) from Schedule A

– At least 30 credits

Elective courses from Schedule C

– Up to 90 credits
Course planning key
Prerequisites

Courses that need to be completed before moving onto a course at the next level. For example, a lot of 200-level courses have 100-level prerequisite courses.

Corequisites

Courses that must be completed at the same time as another course are known as corequisite courses.

Restrictions

Some courses are restricted against each other because their content is similar. This means you can only choose one of the offered courses to study and credit to your qualification.
Schedule A: Core courses (Choose at least 30 credits from)
Choose at least 30 credits from
Course code:

168711

Health Research Design and Method

credits

30

Philosophical, ethical and methodological issues in relation to health research are examined. Selected quantitative and qualitative methods are explored in depth, in preparation for developing a research proposal for a thesis, or research project.

View full course details
Course code:

168713

Evidence-Based Practice

credits

30

Evidence based practice (EBP) is an approach to problem solving and service provision based on the integration of "best evidence" with expert opinion and client/consumer perspectives. Students will develop EBP skills needed to critically evaluate information available from research findings, professional consensus statements and other sources of information, as well as communicating the results.

View full course details
Course code:

168733

Physiology and Pathophysiology

credits

30

Translational and clinically relevant physiological and pathophysiological concepts as they apply to nursing practice are examined. Selected signs/symptoms are considered in terms of physiological processes at biochemical, cellular and functional levels. The emphasis is on normal physiological processes and their possible subsequent development to pathophysiological phenomena.

View full course details
Schedule B: Core Subject (No New Enrolments)
Some qualifications let you choose what subject you'd like to specialise in. Your major or endorsement is what you will take the majority of your courses in.
Schedule C: Elective courses
Fees and scholarships
Fees, student loans and free fees scheme
Your tuition fees may be different depending on the courses you choose. Your exact fees will show once you have chosen your courses.
There will also be some compulsory non-tuition fees and for some courses, there may also be charges for things such as study resources, software, trips and contact workshops.
Already know which courses you're going to choose?
You can view fees for the courses that make up your qualification on the course details pages.
Student loans (StudyLink) and Fees Free scheme
You may be eligible for a student loan to help towards paying your fees.
The New Zealand Government offers fees-free tertiary study for eligible domestic students. Find out more about the scheme and your eligibility on the Fees Free website. To use the site's eligibility checking tool, you will need your National Student Number.
Current and returning Massey students can find their National Student Number in the student portal.
Careers and job opportunities
The Postgraduate Diploma in Nursing (PGDipNurs) prepares nurses like you for advanced practice and to develop towards senior nursing roles or becoming a registered nurse practitioner.
What our students say
"I chose to pursue my postgraduate studies at Massey because it offered distance learning. It meant I was able to balance my study life around work and family. Having that option to study via distance and part-time has definitely helped me to be successful in my studies."

Catherine Tu'akalau
I hail from the Kingdom of Tonga Ma'uafanga and Kolofalahola, Vavau. Also the beautiful Island of Samoa-Luatanu'u
"I chose Massey University because of the Nurse Practitioner Training Programme accredited funding through Health Workforce New Zealand and the versatility of attending three different campuses for papers and therefore meeting nurses from all over the country."

Accreditations and rankings
QS Ranking - Nursing
Massey nursing is ranked in the world's top 150 universities by Quacquarelli Symonds (QS).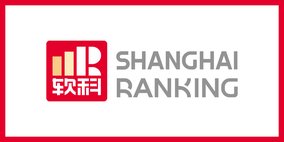 ShanghaiRanking - nursing
Massey University is ranked in the top 150 universities in the world and second in New Zealand in the subject area of nursing by the ShanghaiRanking's Global Ranking of Academic Subjects.
Related study options
Make a difference in someone's life every day. Nursing offers diverse employment positions, and many options for professional development and postgraduate study.
Are you passionate about helping people? Massey's Master of Clinical Practice (Nursing) is a vocationally focused qualification that is a postgraduate pathway to becoming a registered nurse.
Massey's Master of Nursing prepares you for a range of clinical leadership roles in specialty areas. Develop your advanced knowledge and skills in your chosen field through a mix of theoretical and clinical courses.
Take the next step in your nursing career. Massey's Postgraduate Certificate in Nursing provides registered nurses with the knowledge needed to develop their professional practice within a clinical specialty.
Useful planning information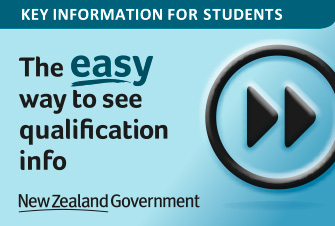 Key information for students
Compare qualifications and academic information across different New Zealand institutions. Learn more on careers.govt.nz