Where you can study
Distance and online
Wellington campus
International students
International students are not New Zealand citizens or residents.
Open to international students on campus in New Zealand
Specialise in Journalism for your Master of Management at Massey
The Master of Management (Journalism) is a qualification for those who are wanting to prepare for a career in journalism or those who have already been in the industry and are interested in specialising.
Who is it for?
You might already have an undergraduate degree in another field, but wish to get into journalism. You'll get a basic grounding in the subject before taking on an internship giving you practical experience in the workplace.
Or you have already been working in the field but want to upskill. You might be doing general reporting but are interested in becoming a political reporter or getting into audio-visual reporting. You may wish to take courses in management or finance, for instance.
Flexible study
The Master of Management in Journalism is flexible so you can study either on campus or via distance learning. The qualification can be studied part time or full time.
You'll be in demand
The skills you learn with the Master of Management (Journalism) will be more current and relevant to the news media industry. To graduate, you'll need to fulfil 60 credits, which can involve placement in a newsroom.
Industry-quality practitioners
Our lecturers all have industry experience, from radio and television broadcasting to media companies, so you'll be working with the best.
A Master of Management in Journalism is a good fit if you:
are aiming for a more senior role in the newsroom
have a different qualification but are wanting to get into journalism
want practical experience in news reporting.
Planning information
If you study full-time, you'll take 120 credits per year or 60 credits per semester.
If you have completed at least 60 credits of postgraduate study with a minimum grade average of C+ you will not need to complete the core courses in Schedule A (115758 and 115759, or 295700). However, this is not a credit and you must complete an approved alternative course/s totalling 30 credits in your subject, or an alternative course from Schedule B, or equivalent. You will need to add the course using the Special Permission function on the Course Enrolment page in your portal.
If you are admitted directly to Part Two of the Master of Management on the basis of credit for Part One, you will be awarded the qualification without a subject.
Official regulations
To understand what you need to study and must complete to graduate read the official rules and regulations for this qualification.
You should read these together with all other relevant Statutes and Regulations of the University including the General Regulations for Postgraduate Degrees, Postgraduate Diplomas, and Postgraduate Certificates.
Returning students
For returning students, there may be changes to the majors and minors available and the courses you need to take. Go to the section called 'Transitional Provisions' in the Regulations to find out more.
In some cases the qualification or specialisation you enrolled in may no longer be taking new enrolments, so may not appear on these web pages. To find information on the regulations for these qualifications go to the Massey University Calendar.
Please contact us through the Get advice button on this page if you have any questions.
Courses you can enrol in
Course planning key
Prerequisites

Courses that need to be completed before moving onto a course at the next level. For example, a lot of 200-level courses have 100-level prerequisite courses.

Corequisites

Courses that must be completed at the same time as another course are known as corequisite courses.

Restrictions

Some courses are restricted against each other because their content is similar. This means you can only choose one of the offered courses to study and credit to your qualification.
Part One
Compulsory course selection
Any approved 15 or 30 credit course from the Master of Business Studies or Master of Analytics schedules.
Part Two
Course code:

219888

Professional Practice

credits

60

Candidates will undertake professional practice within the subject area in which the Master of Management is being completed. Professional Practice may be conducted either individually or in groups and assessment of the outcome of the investigation may be in a variety of ways including written and oral presentations and case studies.

View full course details
Entry requirements
Admission to Massey
All students must meet university entrance requirements to be admitted to the University.
Specific requirements
To enter the Master of Management (Journalism) you will:
have been awarded or qualified for a relevant bachelor's degree or equivalent qualification, having achieved a grade average of at least B- in the highest level courses, or
have been awarded or qualified for a Postgraduate Diploma in Business / Postgraduate Diploma in Journalism with a B- grade average, or equivalent.
If you have a Postgraduate Diploma in Business / Postgraduate Diploma in Journalism from Massey University as outlined above, you may apply for credit towards Part One of the qualification, in a single subject. If you are granted credit, the degree will be awarded without a subject.
You will need to provide verified copies of all academic transcripts for studies taken at all universities other than Massey University.
English language requirements
To study the Master of Management (Journalism) you must have achieved and academic IELTS of at least 7.0 in all bands, or an equivalent TOEFL score, or other evidence that is acceptable to the Massey Business School, if English is not your first language.  
General information about Massey University's English language standards:
English language skills
If you need help with your English language skills before you start university, see our English for Academic Purposes (EAP) courses.
Fees and scholarships
Fees, student loans and free fees scheme
Your tuition fees may be different depending on the courses you choose. Your exact fees will show once you have chosen your courses.
There will also be some compulsory non-tuition fees and for some courses, there may also be charges for things such as study resources, software, trips and contact workshops.
Already know which courses you're going to choose?
You can view fees for the courses that make up your qualification on the course details pages.
Student loans (StudyLink) and Fees Free scheme
You may be eligible for a student loan to help towards paying your fees.
The New Zealand Government offers fees-free tertiary study for eligible domestic students. Find out more about the scheme and your eligibility on the Fees Free website. To use the site's eligibility checking tool, you will need your National Student Number.
Current and returning Massey students can find their National Student Number in the student portal.
Careers and job opportunities
The news media is a highly competitive industry and your specialised skills will open up more job opportunities. Our graduates have gone on to work at some of New Zealand's top media organisations and at newspapers, magazines and radio and television around the world. You'll be highly skilled and able to take on specialist roles. Such as:
political reporter
sports journalist
audio-visual journalist
business journalist
documentary story-telling
editor
data investigative journalist.
What our students say
"Massey's course revealed a beat I didn't know I would find interesting, strengths I didn't know I had, and how to accurately calculate percentage changes.* *"

Accreditations and rankings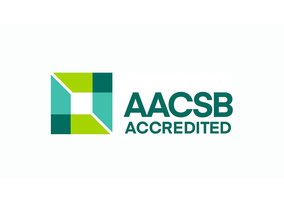 Association to Advance Collegiate Schools of Business (AACSB)
Massey Business School is rated in the top 5% of global business colleges by AACSB International.
Related study options
Develop skills critical to effective communication in a rapidly changing global environment.
Deepen your knowledge and skills in Journalism.
Journalism – Bachelor of Communication
Specialisation
Join a prestigious group of leading journalists that have studied at Massey University – New Zealand's longest-running, internationally accredited journalism qualification.
Interested in television and popular culture? Social media and the blogosphere? Film and cultural theory? Media studies can help you unlock your creative potential and develop practical skills to excel in your career.
With Massey's Bachelor of Arts (Honours) (Media Studies), you'll develop versatile skills that will make you highly sought-after in many careers.
Interested in television and popular culture? Social media and fake news? Filmmaking and cultural theory? Media studies can help you unlock your creative potential and develop practical skills to excel in your career.
With Massey's Diploma in Arts (Media Studies) you'll gain an understanding of the production, consumption, and content in the media industry.
Discover how the media shape our identities and our world. Massey will help you create, critique, and connect with the media world, building skills to understand and make media for a wide range of professional communication roles.
Build on your undergraduate interests in media studies with Massey's Postgraduate Diploma in Arts (Media Studies). Develop your research and analysis skills by exploring an area that interests you.
With Massey's Master of Arts (Media Studies), develop critical research skills exploring an aspect of media that interests you. Gain advanced insights into media studies that will build on your undergraduate knowledge.
Create, critique, and connect with your media world with the Graduate Diploma in Arts (Media Studies). You will gain the equivalent of an undergraduate major in media studies without completing a second bachelor's degree.
Gain practical industry skills through Massey's journalism qualifications, the only qualifications in Australasia accredited by US organisation the Accrediting Council on Education in Journalism and Mass Communication.
Useful planning information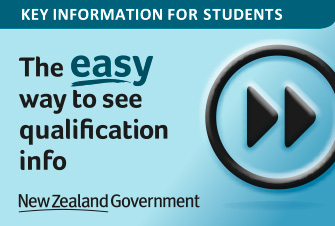 Key information for students
Compare qualifications and academic information across different New Zealand institutions. Learn more on careers.govt.nz