Where you can study
Distance and online
International students
International students are not New Zealand citizens or residents.
Open to international students studying online from outside New Zealand
Specialise in Disaster Management for your Master of Sustainable Development Goals at Massey
The Master of Sustainable Development Goals (Disaster Management) is a 180-credit taught degree focusing on the theory and practice of the United Nations Sustainable Development Goals (SDGs). The qualification addresses the most pressing issue facing humanity and the planet: sustainability. This degree is unique in Australia and New Zealand.
What are the Sustainable Development Goals?
The SDGs are the UN's ambitious macro-level plan for humankind's development and sustainability. The goals address global challenges including those related to poverty and inequality, climate and environmental degradation, prosperity, peace and justice.
Follow your interests
You'll take two core courses in sustainable development. The first will introduce you to theories of sustainable development and the SDGs. The second will focus on multi-disciplinary frameworks. You'll examine how to measure progress against the SDGs, as well as the paradigms of indigenous knowledge and practice in the field of sustainability.
Then, you'll move on to your subject of disaster management. Courses cover topics such as:
coping with disasters 
emergency management
emergency management in practice, and
natural hazards. 
Real-world research
The final 60-credit component of your degree is a research practicum. You'll identify an organisation with which to work towards policies or practices guided by the SDG framework in business and sustainability. You'll then conduct research on, and analyse the business and sustainability work, undertaken by that organisation.
A Master of Sustainable Development Goals in Disaster Management is a good fit if you:
want to address sustainability problems 
seek skills in helping communities to prepare for and recover from disasters
are interested in alternatives to the dominant Western paradigm.
Planning information
The Master of Sustainable Development Goals (Disaster Management) is a parts-based qualification. That means you must complete the first part, before moving to the second.
Part One is coursework and Part Two is a research practicum.
At least a B grade average is required in the first 60 credits of courses completed in Part One for progression to Part Two.
If you study full-time, you'll take 120 credits per year or 60 credits per semester.
Official regulations
To understand what you need to study and must complete to graduate read the official rules and regulations for this qualification.
You should read these together with all other relevant Statutes and Regulations of the University including the General Regulations for Postgraduate Degrees, Postgraduate Diplomas, and Postgraduate Certificates.
Returning students
For returning students, there may be changes to the majors and minors available and the courses you need to take. Go to the section called 'Transitional Provisions' in the Regulations to find out more.
In some cases the qualification or specialisation you enrolled in may no longer be taking new enrolments, so may not appear on these web pages. To find information on the regulations for these qualifications go to the Massey University Calendar.
Please contact us through the Get advice button on this page if you have any questions.
Courses you can enrol in
Course planning key
Prerequisites

Courses that need to be completed before moving onto a course at the next level. For example, a lot of 200-level courses have 100-level prerequisite courses.

Corequisites

Courses that must be completed at the same time as another course are known as corequisite courses.

Restrictions

Some courses are restricted against each other because their content is similar. This means you can only choose one of the offered courses to study and credit to your qualification.
Part Two
Choose 60 credits from
Course code:

131810

Sustainable Development Goals Practicum

credits

60

Advanced study in the application of the Sustainable Development Goals, involving 320 hours of professional work in an approved agency. As an integral part of the course, students will research how this work can be understood in relation to current literature on the SDGs and sustainable development.

View full course details
Entry requirements
Admission to Massey
All students must meet university entrance requirements to be admitted to the University.
Specific requirements
To enter the Master of Sustainable Development Goals (Disaster Management) you will have been awarded or qualified for a bachelor's degree (or equivalent) with a grade average of at least B in the highest level courses.
You will need to provide verified copies of all academic transcripts for studies taken at all universities other than Massey University.
English language requirements
To study this qualification you must meet Massey University's English language standards.
English language skills
If you need help with your English language skills before you start university, see our English for Academic Purposes (EAP) courses.
Fees and scholarships
Fees, student loans and free fees scheme
Your tuition fees may be different depending on the courses you choose. Your exact fees will show once you have chosen your courses.
There will also be some compulsory non-tuition fees and for some courses, there may also be charges for things such as study resources, software, trips and contact workshops.
Already know which courses you're going to choose?
You can view fees for the courses that make up your qualification on the course details pages.
Student loans (StudyLink) and Fees Free scheme
You may be eligible for a student loan to help towards paying your fees.
The New Zealand Government offers fees-free tertiary study for eligible domestic students. Find out more about the scheme and your eligibility on the Fees Free website. To use the site's eligibility checking tool, you will need your National Student Number.
Current and returning Massey students can find their National Student Number in the student portal.
Careers and job opportunities
There is strong demand in the global marketplace for workers with the skills to translate, implement, monitor and report on the SDGs.
The SDGs are already facing challenges. How are the goals' macro-level aspirations, collected through multiple rounds of global consultation, translated into everyday community settings such as:
the health sector
education
the workplace.
Employees with these skills are in demand in both public and private organisations.
Accreditations and rankings
QS Ranking - Psychology
Massey is ranked in the world's top 250 universities for psychology by Quacquarelli Symonds (QS).
QS Ranking - Development Studies
Massey is ranked in the world's top 50 universities for development studies in the Quacquarelli Symonds (QS) World University Rankings.
Related study options
If you are passionate about aviation and are interested in the broader picture of the aviation industry, this is the degree for you.
Gain useful skills in disaster prevention and management with Massey's Diploma in Arts (Emergency Management).
Become a manager or entrepreneur that empowers others and makes a real difference to the future.
Management – Master of Business Studies
Specialisation
Gain in-depth specialist business and management skills that will take your career to the next level.
Massey's Master of Management will increase your business knowledge to help move your career in a new direction. You don't have to have a qualification in business to undertake this master's.
Useful planning information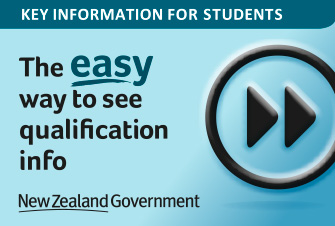 Key information for students
Compare qualifications and academic information across different New Zealand institutions. Learn more on careers.govt.nz