Type of qualification
Master's degree
Level of study
Postgraduate study
Once you've graduated with a bachelor's degree – or have equal experience – you can study at the postgraduate level. Doctoral qualifications require additional entry requirements.
NZQF level 9
Our courses follow the New Zealand Qualification Framework (NZQF) levels.
Time to complete
3 year(s) full-time (240 credits)
Where you can study
Off campus in Auckland
Auckland campus
International students
International students are not New Zealand citizens or residents.
Open to international students on campus in New Zealand
Note: Selected entry qualification.
Study a Executive Master of Business Administration – EMBA
An EMBA that works for you
As a busy executive, we know your time is precious. This qualification is taught with convenient weekend teaching, complemented by online sessions with your lecturers and fellow students, allowing you to structure learning conveniently around your life. The classes are designed to enable focused and relevant learning, and to provide opportunities for you to network with like-minded peers.
The Massey MBA programme is the longest continuously running MBA programme in New Zealand (since 1972). It is well-respected among its extensive alumni network of successful business leaders throughout the country and globally.
Develop your leadership skills
Our unique courses and tailored executive coaching will enhance your critical and reflective skills, as well as your strategic leadership capability. You will grow in self-awareness and confidence and develop your own personal leadership style.
You will learn how to apply world-best business strategies to help you develop and implement successful changes at your workplace.  The EMBA helps you apply the cutting-edge learnings to become more effective at work, and to qualify for future opportunities.
The EMBA is taught in a practical format
The Massey EMBA teaching faculty have extensive international and local management experiences, and work with our expert teachers more like in a boardroom than in a classroom. The teaching is practical and relevant to your work. Your learning will also draw from the most recent research and is assessed through practical assignments, some completed at work or through consulting with other firms. There are no exams.  
Our world class teaching team is complemented by many corporate leaders from New Zealand and overseas, who will push you to participate in discussions around the current challenges in their firms. The Massey EMBA is unique as a qualification that immerses you in real-life corporate issues from which you learn.
In many of the courses, you will engage in live case studies and develop your consultancy skills with external business clients, leading to a substantial consulting report at the end of the EMBA.
You will develop superb options for your future
Every part of your EMBA journey will help you develop additional skills necessary to position yourself for new career opportunities in the future. Your studies will give you superb options to select new and exciting pathways for your career.
You gain global management experience
The EMBA international study tour is a unique highlight in the final year of your studies. You will visit organisations outside New Zealand, learning from their leaders how they operate in a competitive global environment.  This positions you as a leader who can contribute value through effectively operating across borders.
In case travel is not easily possible, an intense virtual global study tour is available, or you may postpone this course until travel resumes. 
Insights
The 2020 Student Experience Survey results for this programme found that 82% of students on this programme were satisfied with the teaching they have received, 94% believed that teaching staff are helpful and approachable, and 89% highlighted that the programme has given them "critical thinking skills".
The QS World University Ranking by Subject ranks Massey in the top 251-300 universities worldwide in this subject area. Shanghai Ranking's Global Ranking of Academic Subjects 2021 ranks Massey in the top 101-150 universities globally and 1st in New Zealand in this subject area.
Related programmes
Master of Business Administration
Suitable if you have 3+ years of relevant full-time work experience. Suitable for international and domestic students. You can choose an on-campus (full-time) or online (part-time) delivery mode.
Postgraduate Certificate in Business (Business Administration)
Suitable if you have 7+ years work experience and at least 3 in management but want to take your study slower than the EMBA schedule.
A EMBA is a good fit if you:
have extensive work experience including in management
wish to develop strategic business competencies that you can apply immediately in senior leadership roles
are at a stage of transition in your career.
Entry requirements
Admission to Massey
All students must meet university entrance requirements to be admitted to the University.
Specific requirements
This programme is a selected entry qualification. This means there are a number of extra requirements you must meet. 
To enter the Executive Master of Business Administration programme you will:
have been awarded or qualified for a relevant bachelor's degree, or equivalent
have at least seven years business experience, at least three of which must be at management level.
You will be selected into the programme on the basis of the selection process.
Documentation and interview
You need to supply the following documentation with your application:
verified transcripts of all previous university and/or professional qualifications
a full CV showing at least seven years work experience including at least two years of management level experience;
a comprehensive statement of personal goals including aspirations and expectations
you may be asked to take part in a selection interview or provide additional information for the selection panel 
a passport-sized photo for identification purposes.
The work experience requirement ensures that you are able to contribute significantly to group discussions and debates from a position of experience and knowledge. Consequently, if you such experience you are unlikely to be considered for entry.
Application closing date
Applications for this qualification close on 17 February 23.
English language requirements
To study this qualification you must meet Massey University's English language standards.
Prior learning, credit and exemptions
For information on prior learning, exemptions and transfer of credit or other questions:
Maximum time limits for completion
There are time limits to complete postgraduate qualifications.  If you do not complete within the maximum time, you may be required to re-apply for the qualification if you wish to continue your studies. The EMBA has a reduced completion time which is before the standard postgraduate limits. 
Time limits for Honours, Distinction and Merit
Where your qualification is completed within the stated time limit and to a high standard, you may be able to graduate with a class of Honours, or Distinction or Merit. 
Official regulations
To understand what you need to study and must complete to graduate read the official rules and regulations or this qualification.
You should read these together with all other relevant Statutes and Regulations of the University including the General Regulations for Postgraduate Degrees, Postgraduate Diplomas, and Postgraduate Certificates.
Returning students
For returning students, there may be changes to the majors and minors available and the courses you need to take. Go to the section called 'Transitional Provisions' in the Regulations to find out more.
In some cases the qualification or specialisation you enrolled in may no longer be taking new enrolments, so may not appear on these web pages. To find information on the regulations for these qualifications go to the Massey University Calendar.
Please contact us through the Get advice button on this page if you have any questions.
Structure of the Executive Master of Business Administration
The Massey EMBA is for full-time working executives and managers who want to study part-time. It is available as a 24-month programme which can be extended to 30 months to accommodate individual circumstances. It is conducted every third weekend at the Auckland campus in Albany and every sixth weekend at Auckland Airport.
The Executive MBA is a parts-based qualification. That means you must complete the first part, before moving to the second. For progression to Part Two you must have achieved a B- grade average across 105 credits (seven courses) completed in Part One. You will attend a one-day orientation prior to the first class that will help set you up well for your study.
You will be required to spend 20-25 hours per week on individual and group study including workshop hours. Your time management is critical to be able to meet the demands of the programme.
Part One
For the first 19 months of the programme you have weekend classes every 4-6 weeks either at Albany or near the Auckland Airport. Afterwards, you complete a consulting project outside of class, in 3-6 months. You are generally expected to complete your Part One courses at your initial choice of venue, but may transfer between locations if needed, giving you the flexibility to structure learning around your life, both professional and personal.
Part Two
Part Two courses are normally offered in one location nationally in block mode (usually Friday-Monday) at approximately 5-6 week intervals.
International study tour
A unique aspect of the Massey EMBA is the two-week international study tour. This trip takes place in the second year of your study. You will gain invaluable experience of international business operations, economic and social frameworks. Typically, there are two tours that students can select from each year.
Courses and specialisations
Key terms
Courses

Each qualification has its own specific set of courses. Some universities call these papers. You enrol in courses after you get accepted into Massey.

Course code

Each course is numbered using 6 digits. The fourth number shows the level of the course. For example, in course 219206, the fourth number is a 2, so it is a 200-level course (usually studied in the second year of full-time study).

Credits

Each course is worth a number of credits. You combine courses (credits) to meet the total number of credits needed for your qualification.

Specialisations

Some qualifications let you choose what subject you'd like to specialise in. Your major or endorsement is what you will take the majority of your courses in.
Credit summary
240 credits
Part One compulsory courses

– 120 credits

Part Two compulsory courses

– 105 credits

Part Two elective

– 15 credits
There are regulations around completion of Part One before progressing to Part Two including that you must achieve a B- grade average across 105 credits.
A Personal Learning Journey portfolio must be compiled for assessment
Attend contact workshops, block courses, field trips, studios, workshops, tutorials as required
Course planning key
Prerequisites

Courses that need to be completed before moving onto a course at the next level. For example, a lot of 200-level courses have 100-level prerequisite courses.

Corequisites

Courses that must be completed at the same time as another course are known as corequisite courses.

Restrictions

Some courses are restricted against each other because their content is similar. This means you can only choose one of the offered courses to study and credit to your qualification.
Part One
Compulsory courses (Choose 120 credits from)
Part Two
Compulsory courses (Choose 105 credits from)
Elective courses (Choose at least 15 credits from)
Choose at least 15 credits from
Course code:

115736

Business Development

credits

15

An applied course of study in Business Development focusing on the future direction of an organisation or one of its divisions.

View full course details
Course code:

115739

Special Topic I

credits

15
Course code:

115740

Special Topic II

credits

15
Fees and scholarships
Tuition and non-tuition costs for the Executive MBA
The 2023 tuition cost for domestic students is approximately $44,700 - $2765* for each 15-credit course (*2023 fees not confirmed).
The tuition cost, non-tuition fees and the international study tour can be paid under the student loan scheme.
Scholarships related to this programme
Student loans (StudyLink) and Fees Free scheme
You may be eligible for a student loan to help towards paying your fees.
The New Zealand Government offers fees-free tertiary study for eligible domestic students. Find out more about the scheme and your eligibility on the Fees Free website. To use the site's eligibility checking tool, you will need your National Student Number.
Current and returning Massey students can find their National Student Number in the student portal.
Careers and job opportunities
No matter which industry you are in, the Massey EMBA can help you progress into senior leadership and management roles faster.
In a study conducted in 2020 that tracked the career advancement of Massey EMBA graduates over the past five years, findings showed that 98 percent advanced in their role and 69 percent changed employer. In addition to this, New Zealand Ministry of Education reports show that earnings and employment rates increase with the level of qualification completed.
This puts our EMBA graduates ahead of those without a master's degree.  
Our Career Accelerator programme is specifically designed for our MBA and EMBA students. We offer webinars/workshops about online presence, updating your executive CV, and executive interview techniques etc. You will work with an executive career coach on a personalised career development plan with an emphasis on positioning you for company directorships, c-suite appointments, and general manager roles.
Governance New Zealand
Upon completion of the qualification you can gain affiliate membership to Governance New Zealand and the Chartered Governance Institute (CGI Global). This is the only MBA qualification in New Zealand to offer this.  
Massey Career Centre
Massey Career Centre is here to help you build the skills and knowledge you'll need in your career. You can access our services online or in person, both while you study and after you graduate.
MBA alumni Network
After you graduate from the EMBA, we provide you access to our MBA alumni network for your professional networking and opportunities to pursue other life-long learning offerings which will assist you in keeping your currency as a manager and leader.
What our students say
"There is a famous quote by Albert Einstein that resonates well with my experience and MBA journey – 'No problem can be solved from the same level of consciousness that created it.'"

"The MBA for me wasn't so much about the theory but the overall journey. I gained a network of like minded business people, a space to generate ideas and be challenged, and a platform of general business knowledge to build and grow in my leadership career."

Accreditations and rankings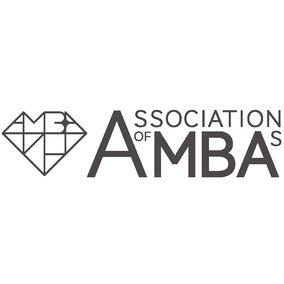 Association of MBAs (AMBA)
Massey's Executive MBA qualification is accredited by the Association of MBAs.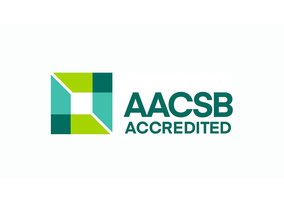 Association to Advance Collegiate Schools of Business (AACSB)
Massey Business School is rated in the top 5% of global business colleges by AACSB International.
CEO magazine MBA ranking
This international magazine for executives ranked Massey's MBA in its top MBA qualifications for 2022.
QS Ranking – Accounting and Finance
Massey is ranked by QS (Quacquarelli Symonds) as one of the top 200 universities for accounting and finance.
QS Ranking - Business and Management
Massey University is ranked by QS (Quacquarelli Symonds) as one of the top 300 universities for business and management.
QS Ranking - Communication & Media
Massey is ranked by QS (Quacquarelli Symonds) as one of the top 100 universities for communication and media studies. QS is an organisation that ranks universities worldwide in various topics.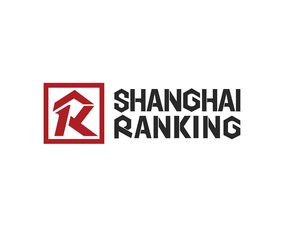 ShanghaiRanking – Business Administration and Finance
Massey University is ranked #1 in New Zealand and in the top 150 universities globally for business administration and finance by ShanghaiRanking.
Useful planning information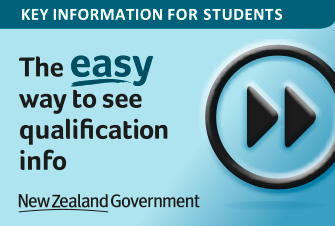 Key information for students
Compare qualifications and academic information across different New Zealand institutions. Learn more on careers.govt.nz