Overview
Massey's School of Communication, Journalism and Marketing offers a combination of practical skills and academic rigour that will make you highly employable, adaptable, and ready to sustain a strong career in communications, journalism or marketing.
Our School offers study and research in:
analytics
business
communication
journalism
management
marketing
marketing communication
public relations
retail management.
The School is based in Massey's campuses in Auckland, Palmerston North and Wellington.
Te Tiriti o Waitangi at Massey
We are deeply committed to being a Tiriti-led university, demonstrating authentic leadership in contemporary Aotearoa New Zealand as we uphold te Tiriti o Waitangi, the founding document of our nation, and its principles through our practice. We embrace this not just as an obligation but as a real opportunity for the nation and its people.
Te Tiriti o Waitangi ki Te Kunenga ki Pūrehuroa – The Treaty of Waitangi at Massey
Study with us
Choose from a range of qualifications, with study options such as marketing, media and communications. Our journalism teaching is internationally acclaimed and the school enjoys close working relationships with industry.
Explore by area of interest
Explore a selection of qualifications relating to your interests.
Love the challenge of selling a product or idea? Learn about the mechanics and concepts of marketing from industry professionals and kickstart your career.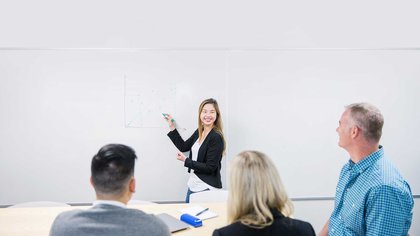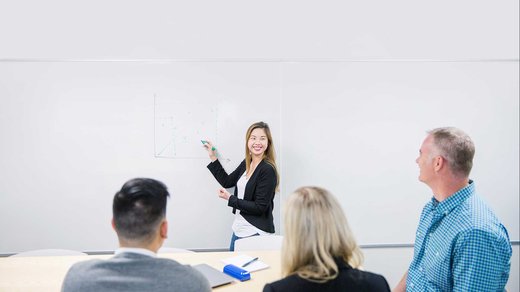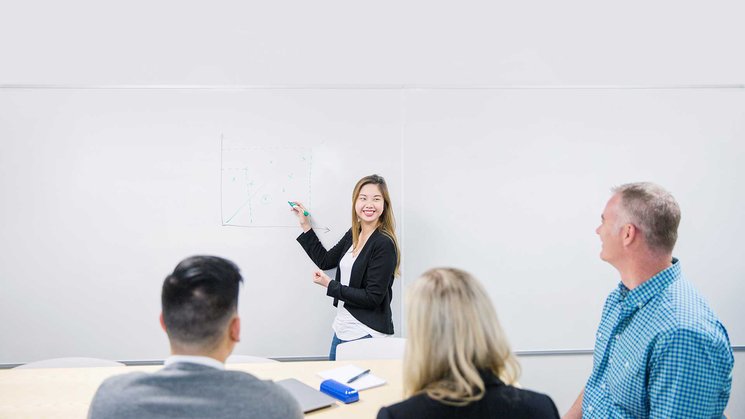 The complex and exciting world of media, mass communication and journalism provides rewarding study and promising career paths. Learn more now.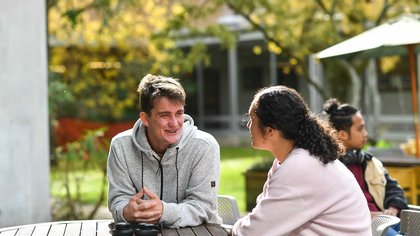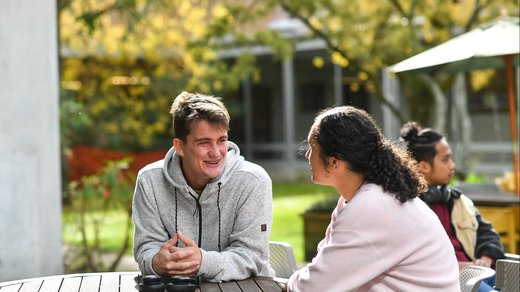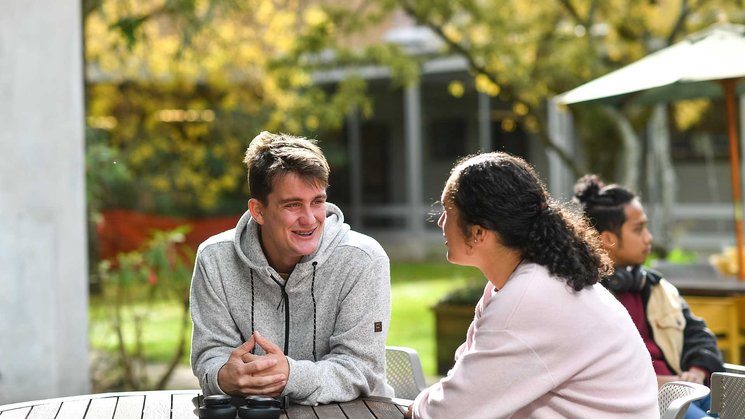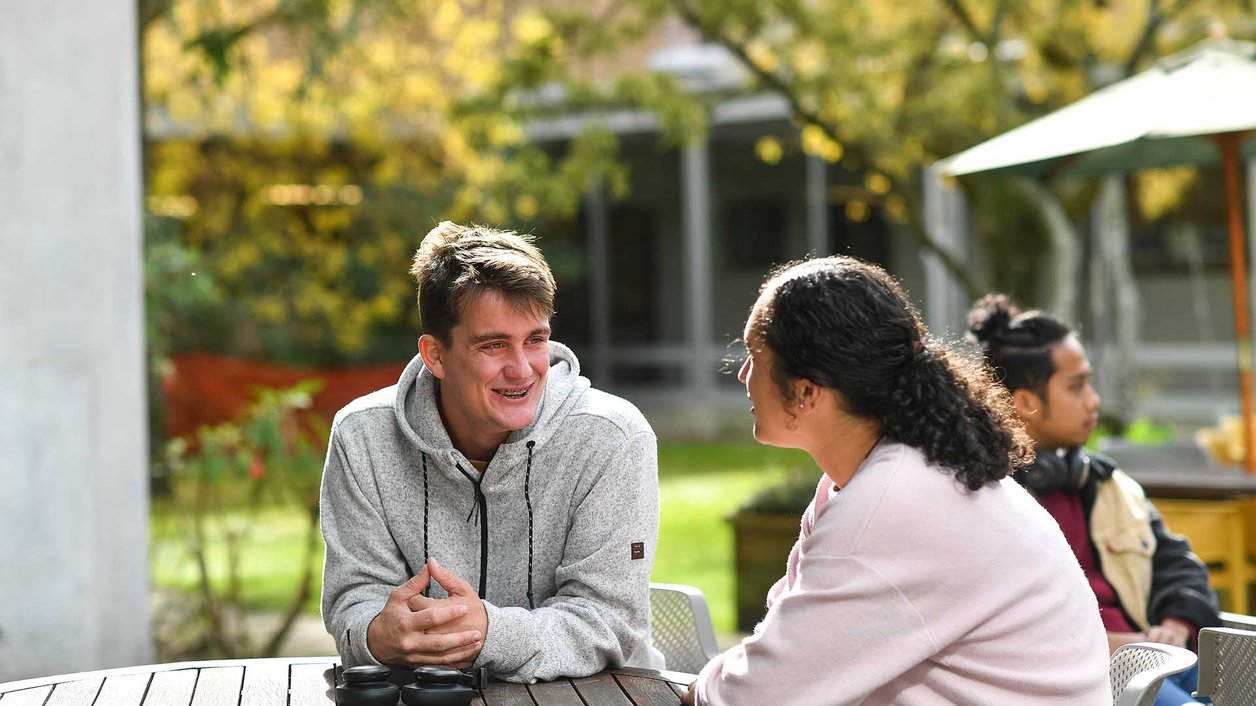 Who we are
Our people make us who we are. Meet senior leaders in the School of Communication, Journalism and Marketing.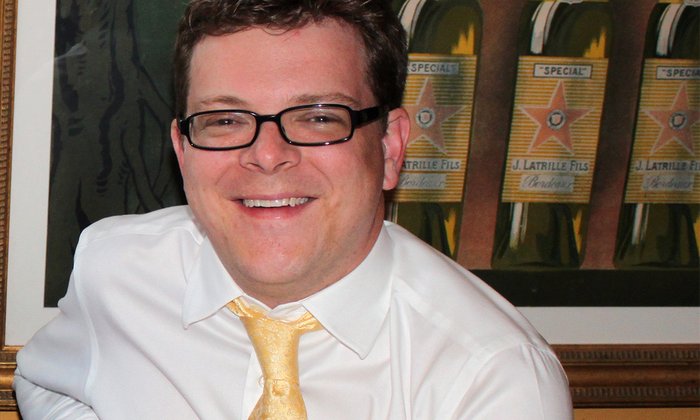 Professor Stephen Croucher
Head, School of Communication, Journalism and Marketing
Stephen was listed in the top 1 per cent of all communication scholars globally from 2012–2016. An award-winning and widely published scholar, his research expertise is in immigrant cultural adaptation, religion and communication, statistics, and conflict.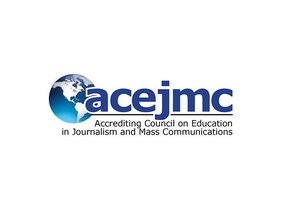 Accrediting Council on Education in Journalism and Mass Communication (ACEJMC)
Massey's Bachelor of Communication is the only degree outside the Americas and the Middle East to be recognised by the Accrediting Council on Education in Journalism and Mass Communication (ACEJMC).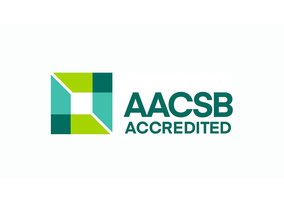 Association to Advance Collegiate Schools of Business (AACSB)
Massey Business School is rated in the top 5% of global business colleges by AACSB International.
QS Ranking - Communication and Media
Massey is ranked by QS (Quacquarelli Symonds) as one of the top 100 universities for communication and media studies. QS is an organisation that ranks universities worldwide in various topics.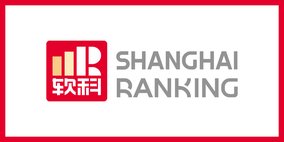 ShanghaiRanking - Communication
Communication at Massey is ranked #1 in New Zealand, and 76th in the world, by ShanghaiRanking.
Meet our graduates
"What made me pick Massey was the variety. I didn't want a degree that would limit my options and I can confidently say, I am happy with my decision. I've graduated with a range of skills including article writing, filming and editing skills, creative writing, marketing knowledge, and writing communication plans for companies."

"My greatest experience was the business full year internship I completed over my 3rd year through Marketing at Parkland Products. Completing the hours there was an invaluable experience as I gained great feedback and developed skills learnt throughout my degree from my mentor. I actually ended up beginning part-time there as a Marketing Coordinator when my internship ended!"

"Massey offered the most interesting and flexible Communication degree I could find. I would not have had the chance to intern in India or work where I am now without my excellent study experience at Massey."

Internship and work placements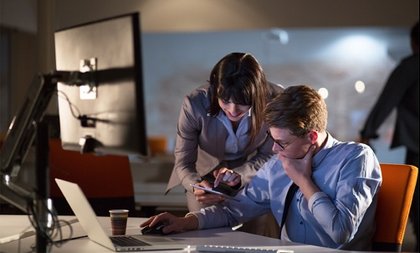 Communication internship
The Communication internship is available to high-achieving Bachelor of Communication students in their third year, giving our students great real-world experience.
Internships comprise 100–120 hours working on projects or a collection of communication-related activities that support the work of the host organisation.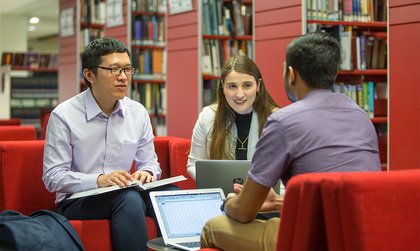 Master of Analytics work placement
The Master of Analytics gives students experience solving real-world business problems. As part of their study, students complete a four-month work placement (Nov–Feb).
This allows businesses the opportunity to hire a postgraduate student trained in the rigorous analysis of big data, to help with either completing a specific analytics project, or extending the organisation's analytics capability.
Research
Massey has some of the top marketing researchers in the world, with expertise including measuring return on investment, branding, and Māori and Indigenous communication.
Research expertise
Examples of how our people create and share new knowledge.
Communication and public relations
Massey engages in a broad range of communications and public relations research, from communications and issues management in the workplace through to engagement with the community and with cultures.
Media and journalism
Our research into media and journalism explores a variety of issues the media face, such as the social, political, cultural and ideological significance of media practices, along with the economics of media industries, funding models and production cultures.
Marketing
Our marketing research covers many aspects of marketing, from indigenous branding and consumer behaviour through to Chinese networking and big data analytics.
"My degree has given me the opportunity to change my life for the better and opened doors to a career that I love in public relations…"

"I chose Massey's programme, the only Master of Journalism in New Zealand, because it offered significant hands-on experience, was well-respected in the industry and gave me a chance to live in the lovely city of Wellington."

"What convinced me to choose the Massey Master of Analytics programme was the combination of a theory and practical based curriculum that I could complete in twelve months. We were equipped with relevant skills that are highly sought-after in today's job market."

Research areas
Examples of areas of research we explore.
Our history
Massey University's School of Communication, Journalism and Marketing is internationally recognised. We are the largest school of our kind, and we offer the most comprehensive suite of qualifications in communication, journalism and marketing, in the Asia Pacific region.
Our communication and marketing programmes date from the 1970s and provide national leadership in education and research. We launched New Zealand's first university-level communication course in organisational communication in 1979.
We continued to pave the way, providing New Zealand's first university-level communication management programme, and the first university-level courses in Organisational Communication, Business Communication, and Public Relations. Massey's communication staff have taken the lead nationally in developing research-led communication and journalism studies at undergraduate and postgraduate levels.
Following the merger of Wellington Polytechnic with Massey in 2000, the communication programmes were enhanced by the polytechnic's long and successful record of teaching journalism.
Massey's journalism teaching is internationally acclaimed and enjoys a close working relationship with the industry. Many of our faculty publish in high-quality international journals, and a number are highly respected journalists themselves. The school now offers the prestigious Master of Journalism, New Zealand's premier journalism education qualification, and the only one of its kind in the country.
Marketing at Massey also dates from the 1970s, and we remain one of the leading marketing schools in the Asia Pacific region. Many of our marketing staff have substantial private-sector or consulting experience as well as outstanding international reputations.
Our traditional strength in marketing research is complemented by new research areas, including marketing communication, retail and business analytics, that enabled the the school to venture into new academic and professional territory with the 2015 launch of the Bachelor of Retail and Business Management and the Masters of Analytics (Business) programs.
Our alumni reflect the strength of the school and have gone on to a variety of high-profile and successful careers in fields ranging from marketing and public relations, to journalism and communication consulting. Several of our alumni are now in upper management positions in a number of high-profile businesses, and many have launched successful entrepreneurial careers.
Reflecting the strength of our research, our doctoral students have progressed to be professors or heads at numerous leading universities in the UK, Hong Kong, Malaysia, Australia and New Zealand.
Our Mission Statement
The School of Communication, Journalism and Marketing is a diverse learning community that prepares students for professional careers in the communication industry, founded upon the free exchange of ideas and information with citizens, clients, and consumers. We engage extensively with industry, alumni, and Tāngata Whenua. We produce research of both local and global relevance.
Ngā Mātāpono – Our Key Values
Te Pou Aro Kōrero
The Māori name of our School is built on the foundational role that the free flow of ideas and information plays in the functioning of a democratic society. Three values undergird our curriculum: Kōrero, Ngaiotanga and Matatini. Their English equivalents are: Free Exchange, Professionalism and Diversity
Kōrero – Free Exchange
Denotes the free flow of ideas, information, speech, narrative, news, discussion and discourse and connotes truth and fairness in expression.
Ngaiotanga – Professionalism
Signals our deep investment in the development of our students' ethical and professional integrity. We ensure that they know the history and role of their profession and know and can apply the ethical principles and codes of conduct of that profession.
Matatini – Diversity
Defines our understanding of diversity and highlights our commitment to Te Tiriti o Waitangi, the Treaty of Waitangi, the founding document of Aotearoa New Zealand that establishes the bicultural nature of Aotearoa New Zealand. We nurture our students' commitment to indigenous and other local forms of diversity and to global forms of diversity in an interconnected and multicultural world.
School of Communication, Journalism and Management Assessment Plan
School of Communication, Journalism and Management Diversity Plan
Contact the School of Communication, Journalism and Marketing
We teach online and by distance, and on all three Massey campuses
School of Communication, Journalism and Marketing – Auckland campus
School of Communication, Journalism and Marketing – Manawatū campus
School of Communication, Journalism and Marketing – Wellington campus
Looking for a staff member? Visit our staff directory or use Expertise search.