Get connected
We'll connect you with investors, mentors and partners through our world-class networks, experience and knowledge at Massey.
Money talks
From funding applications to talking with investors such as venture capital firms, a Massey qualification gets you proposal-ready.
Top-rated
Massey's Business School is ranked in the top 5% of business colleges worldwide by AACSB International.
Overview
What's your plan — your own start-up, being a big business innovator, or Aotearoa's next venture capital firm? Massey has you covered.
Benefit from our world-class networks, experience and knowledge. Connect with investors, mentors and partners. Compete for funding. Collaborate with the brightest minds on leading-edge business ideas. Or on business solutions to some of the world's biggest social and environmental problems.
Business internships through Massey
Entrepreneurship and innovation is a good fit if you:
enjoy business studies
want to change business for the better
like to think analytically and creatively.

Courses in entrepreneurship and innovation may cover:
business strategy
funding options and pitching for investment
Māori and indigenous entrepreneurship
product research and development
testing business ideas
value proposition design, which explores how to create products or services customers want to buy.
How to study entrepreneurship and innovation
Discover what we offer if you're interested in entrepreneurship and innovation – whether you're coming to university for the first time, changing direction or returning to advance your study or career.
Undergraduate study
An undergraduate qualification is generally the first thing you'll study at university.
Postgraduate study
Once you've graduated with a bachelor's degree – or have equivalent experience – you'll be ready to take on postgraduate study.
What our students say
"I completed the first half of my degree from Saudi Arabia. I'd been told that Massey has the best distance learning programmes."

"The broad range of skills we learned during the programme – particularly accounting and start-up know-how, gave me the confidence to turn a hobby into a money-making enterprise."

"Everything you learn can be applied which really starts to build your confidence. The future is exciting!"

ecentre: Develop your entrepreneurial mindset
Got a business idea? ecentre helps students and staff gain hands-on experience and knowledge to build a sustainable enterprise. 
Join a community of like-minded entrepreneurs and innovators, supported by people who understand your goals.
Location: All campuses and available to distance students
Jobs in entrepreneurship and innovation
Entrepreneurship and innovation careers range from technology and business, agriculture to the environment. About 85% of Massey's Bachelor of Business graduates are employed in the business area of their choice within six months of graduation.
Our work placements and internships mean many students have jobs before they even graduate. Or the confidence to tread their own path and start up on their own.

Entrepreneur and innovation careers include:
agricultural or horticultural consultants
CEOs or managing directors
management consultants
property developers
sales and marketing managers
start-up owner-operators.
Annual salary ranges for jobs
Which entrepreneurship and innovation qualification?
Examples of where qualifications may take you.
Table showing jobs and what you could study to enter them.
Job
Examples of what you could study
Agricultural or horticultural consultant
Bachelor of Agribusiness
CEO or managing director in a large business
Executive Master of Business Administration (EMBA)
Master of Management (International Business)
Management consultant
Bachelor of Business (Management)
Master of Business Studies
Sales or marketing manager
Master of Business Studies (Marketing)
Accreditations and rankings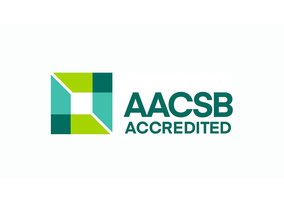 Association to Advance Collegiate Schools of Business (AACSB)
Massey Business School is rated in the top 5% of global business colleges by AACSB International.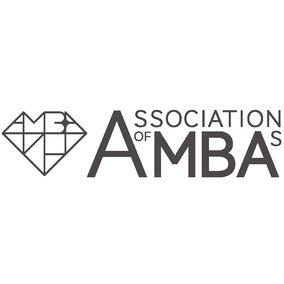 Association of MBAs (AMBA)
Massey's MBA programmes (MBA and EMBA) are accredited by the Association of MBAs
Get an information guide
Download our guide to find out more about studying entrepreneurship and innovation at Massey.
Search courses or qualifications