Where you can study
Auckland campus
Distance and online
International students
International students are not New Zealand citizens or residents.
Open to international students on campus in New Zealand, or studying on-line out
Note: Three intakes per year (March, July, November). Selected entry qualification .
Specialise in Digital Transformation for your Master of Business Administration at Massey
In this specialisation you will develop capability in managing the design and execution of new structures and processes to assist organisations to withstand the wave of digital disruption sweeping industry. You will also develop an understanding of how to develop new competitive digital business models and platform-based product offerings.  
Emergent trends including data analytics, artificial intelligence, sensors (in the Internet of Things), and a focus on the customer experience through automation, are disrupting the business models of industries. They require novel market approaches and organisational restructuring to deliver value in a digital-platform-orientated world.
In the MBA (Digital Transformation) teaching is delivered by an experienced technology manager, who has been at the forefront of innovative technology adoption. With a focus on agile management methods, you will become literate and competent in market disruption management in ways that will enhance your global appeal to modern digitally focused organisations.
Unique partnership
Our MBA online option is New Zealand's only MBA designed in partnership with the award-winning Wiley Education Services.
You'll get access to world-class online technology 24/7 and engaging learning methods. This includes online classes and team-meetings, along with forums and group-work. This allows you to network with and learn directly from your peers and faculty.
Find out more on the Master of Business Administration page.
Related qualification: EMBA
If you have 7+ years full-time work experience (with three of those in management) you may be interested in our Executive MBA.
A Master of Business Administration in Digital Transformation is a good fit if you:
have three or more years full-time work experience and would like to progress into leadership and management roles
would like to study online or would like to complete an MBA full-time in only one year
are interested in learning how to create sustainable enterprises.
Planning information
If you study full-time, you'll take 180 credits over a period of 12 months or 60 credits in each of semester one and two and 60 credits in summer school.
This is a parts-based qualification. For progression to Part Two you must have achieved a B- grade average across the courses completed in Part One.
To complete the Digital Transformation specialisation you must pass 60 credits in Digital Transformation which includes two courses (15 credits each) plus the Action Learning Project (30 credits).
Official regulations
To understand what you need to study and must complete to graduate read the official rules and regulations for this qualification.
You should read these together with all other relevant Statutes and Regulations of the University including the General Regulations for Postgraduate Degrees, Postgraduate Diplomas, and Postgraduate Certificates.
Returning students
For returning students, there may be changes to the majors and minors available and the courses you need to take. Go to the section called 'Transitional Provisions' in the Regulations to find out more.
In some cases the qualification or specialisation you enrolled in may be no longer be taking new enrolments, so may not appear on these web pages. To find information on the regulations for these qualifications go to the Massey University Calendar.
Please contact us through the Get advice button on this page if you have any questions.
Courses you can enrol in
Course planning key
Prerequisites

Courses that need to be completed before moving onto a course at the next level. For example, a lot of 200-level courses have 100-level prerequisite courses.

Corequisites

Courses that must be completed at the same time as another course are known as corequisite courses.

Restrictions

Some courses are restricted against each other because their content is similar. This means you can only choose one of the offered courses to study and credit to your qualification.
Part One Subject courses
Choose 30 credits from
Course code:

115791

Digital Transformation

credits

15

Applied study of the use of digital technology to solve business problems and exploit new business opportunities.

View full course details
Course code:

115799

Digital Design and Disruption

credits

15

Applied and experiential study of how digital technologies have disrupted various industries and how businesses can design digitally based innovations to achieve competitive advantage.

View full course details
Part Two Subject course
Choose 30 credits from
Course code:

115812

Action Learning Project

credits

30

Supervised team-based project focused on deliverable improvement of practices in an existing business or development of a new business opportunity, drawing on knowledge from multiple business disciplines.

View full course details
Entry requirements
Admission to Massey
All students must meet university entrance requirements to be admitted to the University.
Specific requirements
This is a selected entry qualification. This means there are a number of extra requirements you must meet. 
To enter the Master of Business Administration you will:
have been awarded or qualified for a relevant bachelor's degree, having achieved at least a B- grade average in the highest level courses, or equivalent
have completed at least three years of relevant postgraduate practical work experience
been selected into the qualification on the basis of selection process which may include a written application, references and practical exercises.
Application closing date
There are three intakes.
First intake: Applications for the first intake close on 21 February 2022 for domestic students and on 31 January 2022 for international students.
Second intake: Applications for the second intake close on 20 June 2022 for domestic students and on 30 May 2022 for international students.
Third intake: Applications for the third intake close on 17 October 2022 for domestic students and on 26 September 2022 for international students.
Documents you need to provide
You need to supply with your application the following documentation:
verified transcripts of all previous university and/or professional qualifications
a full CV showing at least seven years work experience including at least three years of management level experience
an application statement covering supplied questions (video, audio or in writing)
a passport-sized photo for identification purposes.
Interview
You will be required to attend a selection interview (applicants who successfully make it through to the interview stage of selection will be contacted directly with information about their individual interview details).
Work experience
The work experience requirement ensures that you are able to contribute significantly to group discussions and debates from a position of experience and knowledge. Consequently, if you do not have such experience you are unlikely to be considered for entry.
English language requirements
To study this qualification you must meet Massey University's English language standards.
Fees and scholarships
Fees, student loans and free fees scheme
Your tuition fees may be different depending on the courses you choose. Your exact fees will show once you have chosen your courses.
There will also be some compulsory non-tuition fees and for some courses, there may also be charges for things such as study resources, software, trips and contact workshops.
Already know which courses you're going to choose?
You can view fees for the courses that make up your qualification on the course details pages.
Student loans (StudyLink) and Fees Free scheme
You may be eligible for a student loan to help towards paying your fees.
The New Zealand Government offers fees-free tertiary study for eligible domestic students. Find out more about the scheme and your eligibility on the Fees Free website. To use the site's eligibility checking tool, you will need your National Student Number.
Current and returning Massey students can find their National Student Number in the student portal.
Master of Business Administration tuition fees
The domestic tuition fee for the Master of Business Administration for 2022 is NZ$3570 per 15-credit course; approximately $44,000 for the qualification.
The onshore full-time international tuition fee for 2022 is NZ$4380 per 15-credit course; approximately NZ$53,000 for the qualification.
The offshore online international tuition fee for 2022 is NZ$3807 per 15-credit course; approximately NZ$47,000 for the qualification (depending on local taxes).
Note that the total fees for the qualification are indicative only, as course fees can increase each year.
Careers and job opportunities
No matter which industry you are in, the Massey Master of Business Administration can help you progress into leadership and management roles faster. As an adept, globally competent graduate you can join local as well as international firms, non-profit organisations, government entities and more.
The MBA is specifically designed for emerging managers and leaders. With its strongly applied focus, the qualification brings practice into your learning and learning into your practice. It will give you the edge when applying for management and leadership positions.
Accreditations and rankings
Related study options
With Massey's Master of Business Administration (Business Sustainability), you'll develop leading-edge business skills that are closely connected to business practice.
Develop valuable business skills, closely connected to practice. With the Master of Business Administration (Global Business), you will gain management competence in the fields of importing, exporting, and market development.
The Massey University Master of Business Administration (MBA) gives you the flexibility to design your studies to perfectly fit your interests.
Useful planning information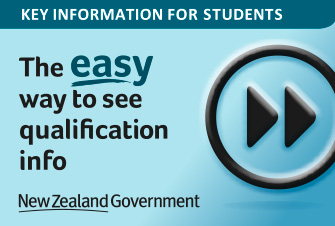 Key information for students
Compare qualifications and academic information across different New Zealand institutions. Learn more on careers.govt.nz