Where you can study
Auckland campus
Distance and online
International students
International students are not New Zealand citizens or residents.
Open to international students on campus in New Zealand
Note: Three intakes per year (March, July, November). Selected entry qualification.
Specialise in Business Sustainability for your Master of Business Administration at Massey
The Master of Business Administration (Business Sustainability) specialisation is about building businesses that last and organisations that are resilient in the face of a fast changing world.
Whether motivated by changing customer demands, stakeholder pressure, environmental concern, regulation or profit, organisations are dedicating significant resources towards creating sustainable enterprises.
This MBA specialisation enables you to build management competence and governance structures that facilitate the identification and implementation of innovative practices, products and services that are sustainable and resilient.
This qualification will expose you to businesses and experts within New Zealand and overseas who have had successes and overcome challenges in building sustainable enterprises. Both the strategic and operational aspects of developing and leveraging innovative sustainable products and services while mitigating risk are addressed in this specialisation. 
World-class online learning
You'll have access to world-class online technology 24/7 and engaging learning methods. This includes online classes and team-meetings, along with forums and group-work. This allows you to network with and  learn directly from your peers and faculty.
Find out more on the Master of Business Administration page.
Insights
The QS World University Ranking by Subject ranks Massey in the top 350 universities worldwide in this subject area. Shanghai Ranking's Global Ranking of Academic Subjects 2022 ranks Massey in the top 201-300 universities globally.
Our AMBA (Association of MBAs) accreditation encourages our programme to ensure students have:
A positive impact on themselves, organisations, and society for the benefit of all stakeholders
Understand and respond through sound business practices to the challenges facing the planet  
Lead themselves and others in the achievement of organisational goals within the context of  sustainable development, contributing effectively to a diverse and inclusive team environment
Think critically and make decisions with integrity based on complex information, understanding the overall impact of managerial decision-making
Understand organisations and their stakeholders, and have an awareness of public policy and the regulatory environment  
Integrate functional knowledge and apply strategic management skills at a senior level in changing business environments
Operate effectively and respectfully in cross-cultural settings
Enhance their careers and commitment to lifelong learning
Related qualification: EMBA
If you have 7+ years full-time work experience (with three of those in management) and you are looking for executive face-to-face learning over 10 weekends in less than two years, consider our Executive MBA programme.
International students
New Zealand is a great place to study and live. Massey University's reputation is supported by our international  rankings, accreditations and associations. We are rated five star plus by the QS World University Rankings.
In the Massey MBA we keep classes to small sizes, and our MBA teaching faculty have extensive international and local experiences. Our staff are very approachable and care about your career aspirations.
As an international student, there are immigration entry requirements that will apply to you. We recommend that you apply at least three months before your anticipated start date so that your application can be processed in time.  The Massey MBA programmes are the only ones in New Zealand with a Licensed Immigration Adviser on staff, so that you can get the most up-to-date information about your student visa and subsequent opportunities for work visa and residence.
A Master of Business Administration in Business Sustainability is a good fit if you:
have three or more years full-time work experience and would like to progress into leadership and  management roles
would like to study online or would like to complete an MBA full-time in only one year
are interested in learning how to create sustainable enterprises.
Accreditations and rankings
Related study options
With the Master of Business Administration (Digital Transformation), you'll develop leading-edge business  skills that are closely connected to business practice. You are then competent to help businesses advance to a digitally-focused environment.
Develop valuable business skills, closely connected to practice. With the Master of Business 
Administration MBA (Global Business), you will gain management competence to work in firms and organizations that are active globally as part of an international supply chain or those that recruit staff from overseas.
The Massey University Master of Business Administration (MBA) gives you the flexibility to design your studies to perfectly fit your interests.
Useful planning information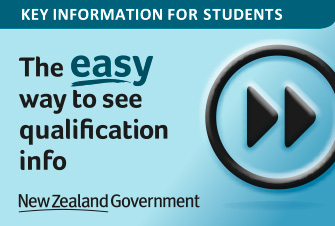 Key information for students
Compare qualifications and academic information across different New Zealand institutions. Learn more on careers.govt.nz