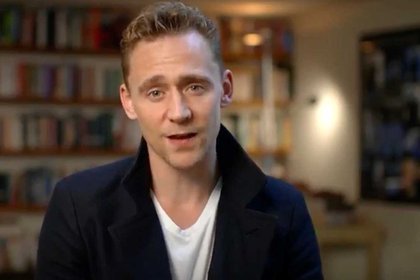 Project GLOW video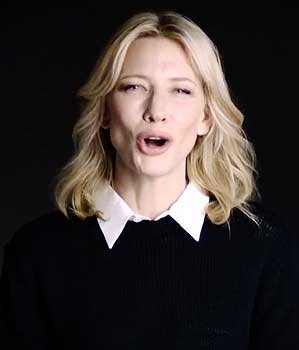 Cate Blanchett (Project Everyone)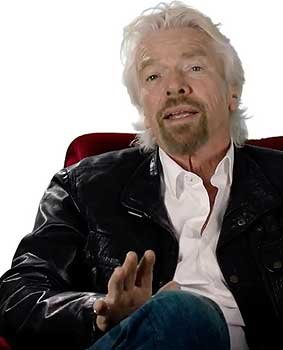 Richard Branson (Project Everyone)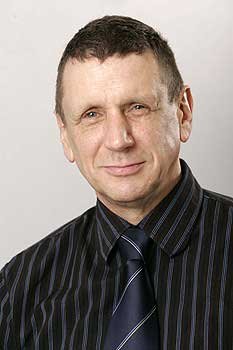 Professor Stuart Carr
What does Massey University psychologist Professor Stuart Carr have in common with a bunch of A-list Hollywood actors, music celebrities and global entrepreneurs?
The Auckland-based academic has spearheaded an international campaign to end global poverty by lifting wages. A video about the project includes a star-studded line-up to get the message across.
They include UK actor Tom Hiddleston as well as the legendary Meryl Streep, along with Cate Blanchett, Daniel Craig and Kate Winslet; musicians Chris Martin and One Direction, theoretical physicist Stephen Hawking, English business entrepreneur and philanthropist Sir Richard Branson, and a host of others who appear in United Nations-affiliated Project Everyone Sustainable Development Goals (SDGs) video, which Professor Carr's Project GLOW is supporting.
The organisational and industrial psychologist has been researching and advocating for fair pay and the introduction of a global living wage at the highest levels, including through the United Nations' Sustainable Development Goals programme.
The YouTube video about his Project GLOW (Global Living Organisational Wage) initiative highlights the issues surrounding how to tackle extreme poverty. The six-minute video was presented at Society for Industrial and Organisational Psychology (SIOP), which awarded Professor Carr a fellowship in 2015, and was created by American SIOP member Dr John C Scott. He launched it at the organisation's annual conference in 2017 to inspire members and broaden the impact of the field. It urges its 9000 members in 43 countries to get involved in the push to eradicate poverty globally.
As narrator, Dr Scott shares stark facts and figures about global poverty, including that in 2016; "half of all people in the world classified as extremely poor are actually working.
"Almost a billion of the world's working population are earning just US$1.90 to $5.00 a day," he says, adding that; "Astonishingly, no one has systematically gathered data on the linkages between wages and income, and everyday quality life and work life and engagement."
He summarises Project GLOW's core philosophy – the need to expand the pathway out of extreme poverty by enabling people to find a secure and decent work that pays a living wage, naming Professor Carr as the project's founder. 
The participating famous faces, which also include young Pakistani education activist Malala Yousafzai who was shot by the Taliban for her stand, and actors Michelle Yeoh (Crouching Tiger, Hidden Dragon) and Chiwetel Ejiofor (12 Years a Slave), speak about seeing the first generation to end extreme poverty.
Dr Scott got permission to include a clip from a Project Everyone film featuring the well-known entertainers, educators and entrepreneurs and splice it into his video. 
Ending global poverty – long term but possible
A member of the EPIC (End Poverty and Inequality Cluster) research team in the School of Psychology at Massey, Professor Carr says Project GLOW aims to investigate what it would take to introduce a Global Living Wage "that enables people, organisations and communities to prosper and thrive.
"Our goal is to help fill a vacuum on living wages as a largely organisational-level policy that may make a real difference to human and organisational development. 
"This aim chimes especially but not exclusively with the wider United Nations' Sustainable Development Goals, in particular with: SDG 1 – Eradicating poverty in all its forms everywhere; SDG 8 – promoting decent work that meets people's everyday aspirations and values; SDG 10 – ending inequality; and SDG 17 – partnership for development.
Project GLOW hosts research, teaching and consultancy hubs in 25 countries and informs wage policy settings in private and government sectors. However, Professor Carr says progress is inevitably a long term, multi-generational project and could take 50 years to achieve. It requires a fresh, innovative and humanitarian approach to the economics of work and wages through education, support and collaboration with a wide range of agencies and organisations, he says.
As well as numerous international Professor Carr is undertaking major study in New Zealand on the living wage as part of a multi-disciplinary team comprised of EPIC, Massey Business School's MPOWER (Massey People, Organisation, Work and Employment Research group) and AUT's Department of Management which recently won $845,000 in a Royal Society of New Zealand Marsden grant. They will be examining the feasibility of the living wage from both worker and employer perspectives, and in particular how better pay affects quality of life and wellbeing.