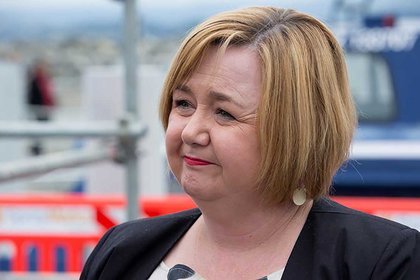 Last updated: Monday 8 August 2022
By Dr Michael Naylor
EQC Minister Megan Woods recently admitted that badly-repaired earthquake-damaged houses were "potentially a very large liability to the Crown". This should not have been a surprise.
It has been obvious to most people in the sector there are large and growing issues around the quake rebuild programme. Given the large scale of the programme, and issues around sourcing qualified workers, there was always going to be a higher than usual number of re-rebuild issues.
Back in 2016, then EQC Minister Gerry Brownlee incorrectly denied the repair process was sub-standard for up to 10,000 homes. Recent comments by Megan Woods are of even greater concern as they refer only to houses known to be badly repaired, indicating the advice being given to the new minister still under-estimates the extent of rebuild liabilities. 
The problem is that discussion around re-doing above-ground EQC repairs, at a cost of over $160m, is only the tip of an underlying quakeburg. The New Zealand Government's potential liability could be substantially larger.
To resist earthquakes, New Zealand wood-frame homes depend on the roof frame and foundations being tied together as a unit, and this unit being able to twist and bend to absorb movements. If foundations are inadequate, it doesn't matter how strongly built the rest of the house is. The main point is that current EQC and insurer figures for rebuilds are related to issues pertaining to above ground (non-foundation) faults, or blatantly obvious foundation botch-ups.
In reality, the main quake liabilities relate to a failure to rebuild foundations correctly in over 90 per cent of cases. This threatens to be as large as the leaky homes crisis (which has cost over $6b so far). Spending ECQ money repairing above-ground cracks or kitchen benches when foundations are shot is throwing money away. There is, however, no publicly-released analysis of this.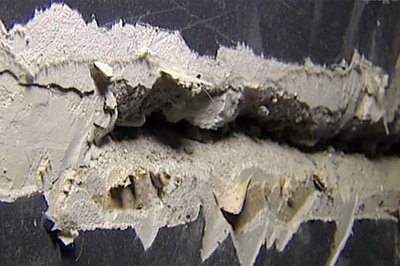 Rubble foundations and less-than-solid ground
There are a number of sources of concern. The first area is the existence of 'rubble foundations' in Canterbury, which were still being installed up until 1968. These are ring foundations made of stones and weak concrete encased in a thin skin of plaster. Even minor quakes will crack these and, once cracked, they are useless, compromising the structural integrity of a house, regardless of how strong the top part is.
The rest of New Zealand stopped using these in the 1920s and most insurance assessors were stunned when they first saw this style of foundation below modern homes after the Canterbury quakes. Best estimates are that up to 65 per cent of Christchurch homes had these at the time of the quakes. 
The second area of concern comes from the old river beds that wind through the city. These are composed of gravel and sand which, when shaken, increase in volume. Holes can occur underground and, if the land settles unevenly, even modern pad foundations can crack in half. The third area of concern is the sandy ground along the coast and swampy land in the northern suburbs. Both of these cause houses to unevenly settle.
A best-practice rebuild would involve foundation assessment and geotechnical investigation before any house repairs were undertaken. Yet, despite the widespread existence of poor foundations, only about 10 per cent of quake-affected houses had any type of competent foundation assessment and subsequent foundation rebuild. The majority of quake-damaged houses are likely to be sitting on foundations that will not support them in any further quakes or land settling. Best estimates involve 30,000 to 50,000 houses.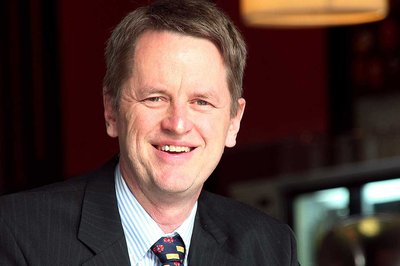 If insurance doesn't cover existing issues, who pays?
EQC and insurers have adhered to the basic principle of insurance, which is that claimants are compensated for a return to their original state; claimants cannot gain from an insurance pay-out. Reinsurers will not support insurers who provide out-of-policy cover. If a house had inadequate foundations pre-quake, then insurers can argue they are entitled to refuse to upgrade them.
The problem is that while the above-foundation part of a house could often be repaired for under $100,000, lifting a house and replacing foundations normally adds $100,000 to $200,000 to that bill. For 30,000 houses that's $4.5b; $1b would be a very low-ball figure.
If the government had forced private insurers or the EQC to do a correct repair job, then most insurers would likely have ended up bankrupt. Instead, private insurers and the Government chose to patch the above-ground portion where they could, and hope Canterbury didn't suffer any further serious quakes.
The bad news is that while Canterbury houses stood happily on shonky foundations for over 100 years due to the scarcity of quakes, geological estimates are that over the next several decades quakes will be more common. Given time limitations on insurer cover, any future costs will fall on New Zealand taxpayers and Canterbury house owners. The potential liabilities of continuing house damage in Canterbury due to the failure to assess or repair foundations is thus potentially catastrophic for the Government.  
Minister Woods really needs to demand her advisers provide her with analysis of this very real and looming issue.
Dr Michael Naylor is a senior lecturer in finance and insurance at the Massey Business School.