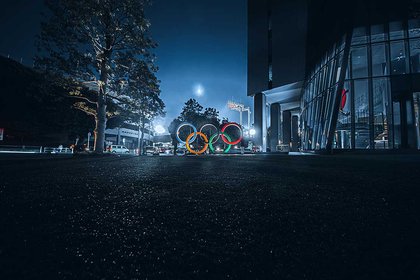 Last updated: Thursday 14 July 2022
Current and former students and alumni from Massey University contributed to New Zealand's top medal tally at the Tokyp Olympics (photo/Unsplash)
World champion canoe sprinter and Massey University student Lisa Carrington became New Zealand's most decorated Olympic athlete after winning three gold medals at the Tokyo Olympic Games 2021.
More than 100 athletes with Massey connections (current and past students or alumni) took part in the Games across a range of sporting codes. Of these, 26 athletes who are current or former Massey students were responsible for bringing home 12 medals, including seven gold, three silver and two bronze. 
Ms Carrington, Te Aitanga-a-Māhaki and Ngāti Porou, who is currently studying for a Postgraduate Diploma (Arts), won three gold medals in the canoe sprint events, K1 200, K1 500 and K2 500. It is the highest number of gold medals ever won by a single New Zealand athlete at an Olympic Games. Her latest medal haul put her ahead of 184 countries competing, and her achievement was a major contribution to New Zealand's top-ranking tally of 20 Olympic medals, including seven gold.
Dubbed 'GOAT (greatest of all time) in a boat' by New Zealand media after she won the K1 500m final – her last individual race of the games – Ms Carrington became New Zealand's most decorated Olympic athlete as she claimed her sixth Olympic medal (her fifth gold). She and the K4 500m crew finished fourth in the team kayak race at the games.
The gold medal winning women's Rugby Sevens team was largely made up of current and past students and alumni from Massey, including Sarah Hirini (captain), Tyla Nathan-Wong, Stacey Fluhler, Alena Saili, Shiray Kaka, Portia Woodman and Michaela Blyde.
Some Massey students and alumni competed for other countries, including triathlete Simone Ackermann (representing South Africa) and swimmer Kirsten Fisher-Marsters, who was a flag bearer for the Cook Islands at the opening ceremony.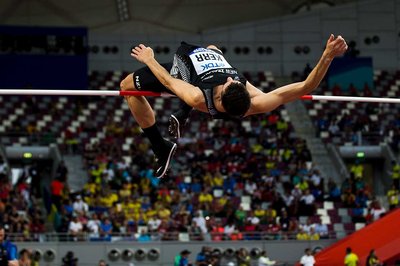 Olympians balancing study and high performance sport
Tamara Scott-Valath, High Performance Coordinator for Massey's Academy of Sport, which supports athletes to successfully balance their sporting and academic commitments, says; "We're in awe of the sporting achievements of our many student-athletes', particularly at world-level events such as the Olympic Games. 
"These athletes have managed not only the demands of elite sport, but also their study and academic assessments along with other personal commitments such as work and family. It's a huge undertaking and we are immensely proud of them all. 
"We're especially proud of some of our athletes involved with our Academy of Sport programme who have done so well at their first Olympic Games," Ms Scott-Valath says. "It was fantastic watching the progress of these and other Massey students on the TV! – like current Academy of Sport members like swimmers Zac Reid, Kirsten Fisher-Marsters and footballer Paige Satchell, and it was especially neat watching high jumper and alumni Hamish Kerr make the final in his first Olympics. What an amazing final it was."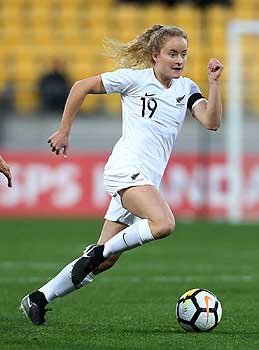 Medals galore
Other medal-winning Olympic athletes who are also current or past Massey students or alumni are:
Tom Mackintosh (Master of Management), Dan Williamson (Certificate of Proficiency), Matt MacDonald (Bachelor of Sport and Exercise),Phillip Wilson (Bachelor of Sport and Exercise), Hamish Bond (Bachelor of Business Studies and Postgrad Diploma (BBS)), Sam Bosworth (Graduate Diploma in Business Studies) – gold in rowing (Men's Eight)
Emma Twigg (Bachelor of Arts) – gold in rowing (Women's single sculls)
Sarah Hirini (Bachelor of Arts), Tyla Nathan-Wong (Bachelor of Sport and Exercise), Stacey Fluhler (Postgrad Diploma in Business), Alena Saili (Bachelor of Sport and Exercise), Shiray Kaka (Bachelor of Arts), Portia Woodman (Diploma in Arts) and Michaela Blyde (Bachelor of Sport and Exercise) – gold in Women's Rugby Sevens
Kerri Gowler (Bachelor of Science) and Grace Prendergast (Bachelor of Business Studies) ­– gold in rowing (Women's Pair)
Kerri Gowler, Grace Prendergast, Jackie Gowler (Bachelor of Retail and Business Management), Emma Dyke (Bachelor of Science), Beth Ross (Bachelor of Arts), and Lucy Spoors (Postgrad Certificate in International Security) – silver in rowing (Women's Eight)
Brooke Donoghue (Bachelor of Business Studies) and Hannah Osborne (Bachelor of Science) – silver in rowing (Women's double)
Scott Curry (Bachelor of Sport and Exercise and Graduate Certificate in Science), William Warbrick (Bachelor of Business), Ngarohi McGarvey-Black (Diploma in Arts) – silver in Men's Rugby Sevens
Marcus Daniell (Bachelor of Arts and Graduate Diploma of Arts) – bronze in tennis (doubles)