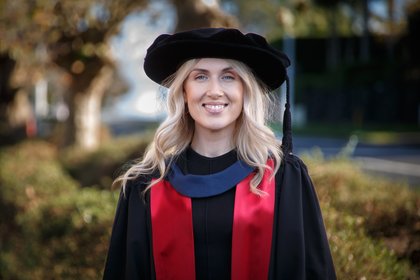 Dr Marshall-Edwards was inspired to follow this line of study for her doctoral thesis after talking with a psychiatrist who described the devastating and stressful nature of experiencing client suicide. She says her research will go towards creating an environment of better care and support for psychologists and health workers in general.
"It is important that we care for our carers, especially given the high rates of burnout and other implications that result from client suicide, including trauma and distress, increased guilt and self-blame, and a loss of confidence."
The findings from Dr Marshall-Edwards' research showed that given the complexities involved in client suicide, diverse methods of support for impacted psychologists are required.
"The research showed that psychologists experienced less regret and distress when they were able to justify their client-care decisions. Regret was identified as a moderate predictor of distress following client suicide, which indicates a strong focus on defensible decision-making should be prioritised in practice and discussed in supervision. The findings highlighted that while psychologists might fear blame from family members, many reported meeting with the client's family reduced self-blame and guilt as they were able to learn more about the client's situation from a different perspective."
The research called attention to the need for supervisors to receive formal training in supporting their supervisees who are experiencing grief and undergoing post-suicide processes such as coronial inquiry.
"Many psychologists reported a sense of isolation in the grief they were experiencing following client suicide, as due to confidentiality limitations, they were unable to fully consult their personal supports. As a result, they required additional and niche support from their supervisors, highlighting that supervisors need specialised training to provide support."
Dr Marshall-Edwards says she enjoyed her time completing her doctoral studies and found the process stretched her as a budding researcher.
"I learned to code data and used an entirely new data analysis method I was not familiar with. I spent a lot of time developing the skills necessary to go and conduct the research. While it felt muddy at the time, I can step back now and see the process more clearly. It was a privilege to gain real insights into my participants through their responses and stories. I hope to affect the recommendations made in my thesis to one-day benefit those navigating client suicide."
While there were external challenges involved in completing her thesis, Dr Marshall-Edwards says it was the internal challenges she found herself having to push through.
"There's this undercurrent of guilt relating to thoughts such as 'I should be doing more' or 'I shouldn't be relaxing right now'. I don't think I have resolved this tendency, but I try to believe 'good enough, is good enough'. For any PhD students undertaking this journey, the best piece of advice I received was if something isn't working, then just pause. Research is a demanding and creative process and you need periods to restore. The work won't always 'feel' like work, but these lulls are part of the reflective process and not a deviation from it."
"I'd like to thank my phenomenal supervisors Dr Matt Williams and Dr Cliff Van Ommen. This whole process was enjoyable and steady as a result of their expertise, and I cannot thank them enough. Thank you to my friends and family. Your daily chats, humour and patience got me through in one piece. Also, my amazing participants!"
For the 31-year-old, her path into tertiary education took some time. She spent her schooling years in a ballet studio and had hopes of dancing professionally for a company. When this dream didn't take off, Dr Marshall-Edwards says she felt directionless. After the Christchurch earthquakes affected her employment and living situation, she decided to train as a flight attendant and moved to Auckland for a fresh start.
A year into flying, Dr Marshall-Edwards felt a tug towards higher learning and enrolled with Te Kunenga ki Pūrehuroa Massey University at 21-years-old. She says while managing her academic and work commitments was tough, it reinforced her dedication to her studies.
"Massey's extramural study option allowed me to retain my employment so I could support myself while studying. I studied my undergraduate degree alongside working full-time as a flight attendant, then flew part-time during my honours year before resigning during the first year of my doctoral degree to focus on my research."
She says her interest in psychology had been piqued from a young age.
"While my decision to study felt instinctual, growing up in a ballet environment around eating-related distress and body dysmorphia played a role in inspiring my choice. My interests now lie in neuropsychology and rehabilitation after working with youth and young adults who had various cognitive and intellectual impairments. I like assisting people to solve problems and I love language, story-telling and activity. Using these methods to collaborate and work with people is a creative and rewarding part of my work."
Dr Marshall-Edwards is now working as a clinical psychologist and is transitioning from the forensic setting into an inpatient neuro rehabilitation setting. She says she's excited for this new adventure and the chance to focus on developing more breadth of experience as a clinician.
"I have also started preparing a manuscript from my thesis for publication and hope to complete more research in the coming years. I enjoy academia and clinical practice in equal measure and hope to retain a strong relationship with the university."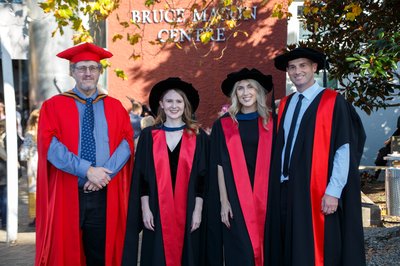 Friday 26 May 2023
The link between non-suicidal self-injury (NSSI) and perfectionism has been an underrepresented research area which led Dr Emily Cory to utilise her doctoral study to examine the correlation in young adults in Aotearoa New Zealand.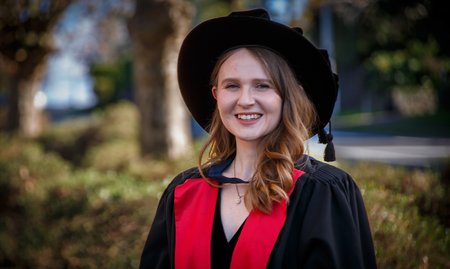 Tuesday 18 April 2023
Sexual violence has long been a growing epidemic in Aotearoa New Zealand but became exacerbated with the arrival of COVID-19, particularly for people within socially marginalised groups.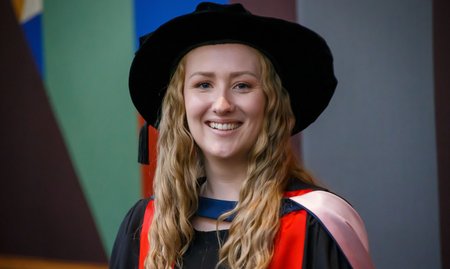 Thursday 2 June 2022
Coping with the death of a loved one is difficult for any whānau but when that death is suicide, it is particularly difficult due to the stigma associated with it.