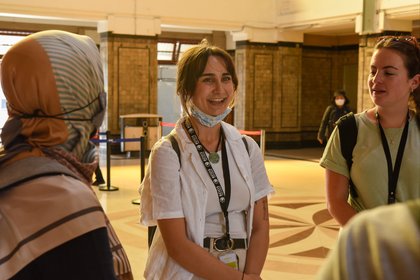 Last updated: Thursday 9 February 2023
Less than 12 months ago Isabella Cleary was struggling to suppress imposter syndrome in her first interview as a journalism student in Kilbirnie, Wellington. Now she is in Jakarta, Indonesia, producing stories on marine plastic debris.
The Massey journalism graduate is among 14 other interns in Jakarta after she earned an Asia New Zealand Foundation Scholarship.
Jumping from Wellington to Jakarta in 12 months doesn't seem so surreal when Isabella reflects on her Postgraduate Diploma in Journalism programme in 2022.
She describes the experience as immersive.
"It's very intensive but effective in helping you sort out what sort of journalist you want to be. The culture at Massey is really supportive and I loved how we quickly become comfortable with all our classmates. It felt homely.
"Programme leader Bernie Whelan is such a huge part of that. He gets to know the students on an individual basis, helping us one-on-one so much."
The first half of the course is focused almost entirely on students producing their own stories, while in the second half of the year Isabella had the choice of advanced audio-visual journalism or data-investigative journalism, where she chose the latter.
Isabella says she enjoyed the class discussions about the complexities of journalism and the guest speakers, such as investigative journalists Nicky Hager and Stuff's Nikki Macdonald, NZME's Laura Franklin and Chris Knox who spoke about the tools journalists use, and the passion and interesting conversations of Associate Professor Sean Phelan and Senior Lecturer Elena Maydell.
Isabella says she loved hearing about how journalists started their careers in the same way she has, what their roles look like now and where they can go.
She says she is thoroughly enjoying Jakarta.
The Asia New Zealand Foundation scholarship is part of the Australian-based ACICIS Study Indonesia.
The first two weeks of the scholarship included university-style sessions involving guest speakers such as international correspondents, investigative journalists and mobile journalists, as well as daily Indonesian language classes.
Isabella is now in the middle of a four-week internship which has included writing web stories and content for social media on marine plastic debris. She says she is particularly interested in following stories about women who work among the debris.
"They are less valued and compensated in the informal waste sector, and exposure can have a different impact on them physiologically," she says.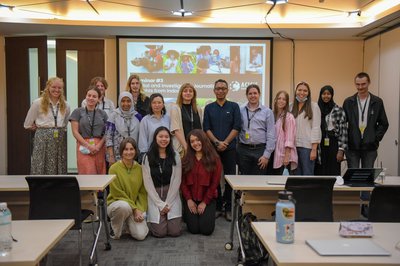 While she spent five months backpacking through Asia several years ago, the scholarship opportunity has opened her eyes to Indonesia.
"It's going to be one of the most powerful places in the world. The people here are so smart and vibrant and energetic, particularly the hard-working women pioneering journalism and communications."
The subject matter fits Isabella's background because she came to journalism with a Bachelor of Science majoring in marine biology, with a minor in media studies.
Journalism Discipline Co-ordinator Dr Bernie Whelan says postgraduate journalism students often come with diverse backgrounds such as science, law, economics and arts as well as communication.
"Journalism is well-served by having this spread of knowledge coming into the field, and the media industry values the graduates," Dr Whelan says.
Isabella returns to New Zealand later this month and will be taking her rich experiences into her first role as a reporter at the Wairarapa Times Age, which won Regional Newspaper of the Year at the 2022 Voyager Media Awards.
She is already familiar with the region. Her class became part of the Times Age newsroom for a week in an annual arrangement between Massey Journalism and the publication, she enjoyed two weeks' work experience at the Times Age during the mid-year break, and her data-investigative journalism project involved researching and interviewing a range of regenerative agriculture pioneers in the Wairarapa.
"I'm looking forward to it. I think what draws me to it is it's a newsroom with good values and good people, it's a nice environment to learn the ropes and it's a community which is super people-focused with a lot of face-to-face reporting."
Massey Journalism is currently accepting enrolments for its one-year postgraduate diploma, and it's three-year undergraduate degree.
Tuesday 1 November 2022
Journalism students Mary Argue, James Pocock and Lucy Revill have been honoured for their investigation which exposed the failure of New Zealand's regulation of rental housing.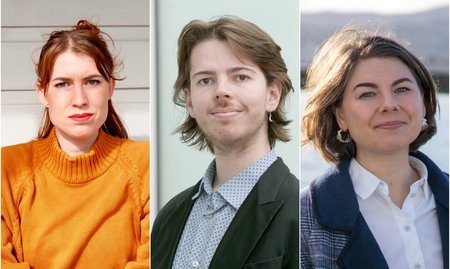 Monday 5 September 2022
Massey journalism graduates have had outstanding success at the recent 2022 Voyager Media Awards, winning several of the top categories.