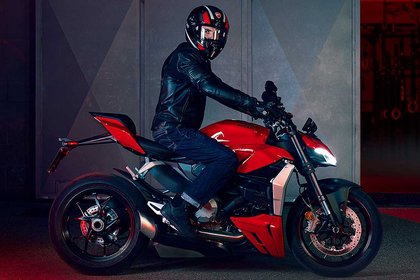 Last updated: Friday 18 March 2022
Being hand-picked to lead the design of a new Ducati motorcycle was a bit of a pinch-me moment for Massey alumni Sam McCafferty. The Streetfighter V2 is due for release early this year, a project that has been three years in the making.
Sam is a Toi Rauwhārangi College of Creative Arts (CoCA) alumni, having completed an industrial design degree. During the second year of his degree, he took a year off to complete a nine-month internship with Honda motorcycles in Rome. After returning to New Zealand and finishing his degree, he worked with Formway, tutored at Massey, and worked with a Californian design consultancy before being approached by Ducati and making the move to join them in Bologna.
He's now been with Ducati for four-and-a-half years but says it feels like yesterday that he arrived.
Sam says his Massey degree set him and his fellow classmates up well for their design careers. "While you're at university you think of it as a little stressful and chaotic trying to hit deadlines and figure out what you're supposed to be doing project-wise, but when I look back now it was all preparing me for the professional studio life."
He says he appreciated the mix of projects that he was exposed to as part of his studies. "While some transport designers focused solely on vehicles in their education, I bring experience from other design areas to supplement my projects. In a world where transport design and product design are growing closer together every year, I think this is super important."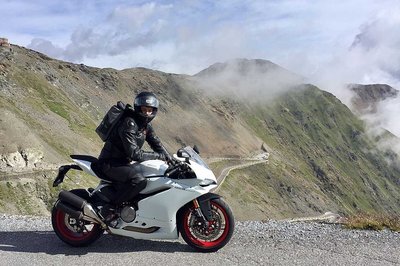 Moving to Italy alone without knowing the language was difficult, Sam says, but a challenge he would recommend to anyone. "In general, moving to a foreign country is a step off the deep end. You learn a lot about yourself as a person and a designer, and there is a great sense of satisfaction when everything lines up nicely. It's a challenge worth pursuing."
The beauty of the country, its great design industry, great people and dangerously good food and drink make up for it, he adds.
"Being in Northern Italy, you really do feel like you are at the centre of a vehicle design hub with Lamborghini, Ferrari, Pagani and Maserati close by. To feel that energy from all these legendary companies really is quite inspiriting. Of course, being a petrol head, it is a bit of a dream."
Sam has a number of other projects under way with Ducati but says his next career goal is to take the learnings from his first lead project and apply them to the next vehicles he designs. "I think it's an exciting time to be a designer, and especially a transport designer, and I hope to be able to bring these future vehicles to life in a way that everyone can appreciate. I think the best projects are definitely yet to come for me."