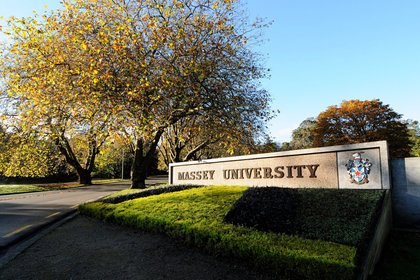 Last updated: Monday 21 March 2022
Massey University has been ranked in the top 300 in the world for the third year – placed at 284 in the world in the overall QS World University Ranking, and at 285 in the world for academic reputation.
The ranking confirms Massey's standing as a world-class university, and represents consistent improvement in its percentile ranking position from 39.8 per cent in 2014 to 21.8 per cent in 2022.
Provost Professor Giselle Byrnes says that; "despite the disruption COVID-19 brought to the higher education sector globally in 2020, Massey has nonetheless been able to maintain our strong performance in key indicators, reflecting our ongoing commitment to research excellence alongside high-quality and accessible education." 
QS analysed 1,673 and ranked 1,300 institutions in this year's ranking edition. It covered 93 countries, 14.7 million recorded publications and 96 million citations. It also received two million academic nominations and 450,000 employer nominations.