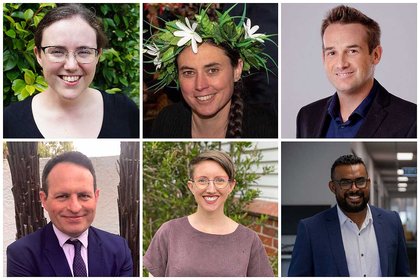 Last updated: Tuesday 22 March 2022
Te Pūtea Rangahau, the Marsden Fund, have announced funding for 11 Massey projects. Of the 11 projects, eight will address issues affecting New Zealand and the Pacific region, from rescuing at-risk languages in Vanuatu and the Cook Islands, to post-pandemic Pacific tourism, investigating cultural variations in birdsong, and how teenage girls in Aotearoa perceive their identity of global cultural citizenship.
An additional three projects tackle questions from age-old mathematical equations, question how people become conspiracy theorists, and look to use fruit flies as models for providing potential solutions to neurological disorders such as Parkinson's disease in humans.
The 11 grants consist of five standard grants and six Fast Start grants for new and emerging researchers, totaling more than $6,386,000 of funding, or eight per cent of the total $82.345 million funding pool for 2021. The grants are awarded annually to support three-year research projects in humanities, sciences, social sciences, mathematics, and engineering.
Provost Professor Giselle Byrnes says this funding is critical to building upon Massey's reputation for excellence in innovation and the creation of new knowledge through quality research.
"It is wonderful for Massey researchers to receive support across such a diverse range of topics.   Six of these projects are based in the College of Humanities and Social Sciences, four in the College of Science, and one in the College of Health.
"Collectively, these projects are part of a strong and sustained research effort on behalf of our research community, adding to the 10 Marsden-funded projects funded in 2020 and 13 awarded in 2019. It is a real testament to the talents of the principal investigators and of the research operations staff who have supported them though the proposal development process. The outcomes of this research will undoubtedly benefit the communities we serve and Aotearoa more broadly."
Marsden Fast-Start grants were awarded to 44 recipients this year, while Standard grants were awarded to 75 recipients. Marsden Fund Council Chair Professor David Bilkey says the Te Pūtea Rangahau a Marsden is a fund designed to enable and create momentum for leading and up-and-coming researchers to develop their most innovative and ambitious ideas.
"The range of knowledge represented in this year's funded research is something to be proud of. The outcomes of this research will benefit Aotearoa in many ways, for example, by helping us to better understand who we are and by discovering novel solutions for some of our most pressing problems.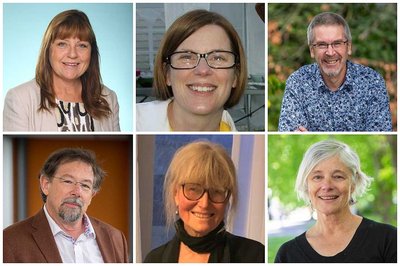 Successful projects
Do endangered languages get simpler under threat? Young people's language use in urban and rural communities in Vanuatu – Dr Eleanor Ridge, School of Humanities, Media and Creative Communication.
As endangered languages are used less often and by smaller speaker populations, grammatical features and irregularities might be lost, leaving a simpler language overall. By working with young speakers today, as well as newly available archival data recorded between the 1960s and 2000s, this project will analyse changes to linguistic structure in different Vatlongos speaker communities, and how those changes are connected to risk factors in language endangerment.
Development and optimisation of Te Vairanga Tuatua, a multimedia-multipurpose corpus of Cook Islands Māori – Dr Sally Akevai Nicholas, School of Humanities, Media and Creative Communication.
Cook Islands Māori (CIM) is an Indigenous language of the Realm of New Zealand which has been pushed to the brink of extinction by colonisation. Evidence suggests that improving the vitality of the language will improve the wellbeing of Cook Island people, currently among the most marginalised in Aotearoa. This project will use machine learning to build and optimise digital tools that facilitate language revitalisation and linguistic research.
Caught in a web of lies? Persistence and change in conspiracy theory beliefs – Dr Matthew Williams, School of Psychology.
Conspiracy theories abound: The Apollo moon landings were staged in a Hollywood studio; climate change is a hoax perpetrated by socialist scientists; pharmaceutical companies cover up evidence that vaccines cause autism. Some conspiracy theories are supported by empirical evidence; many, however, are not. But what prompts someone to start believing a conspiracy theory they previously rejected, or to stop believing a conspiracy theory they previously embraced? Using a first-of-its-kind longitudinal study with data collected over two years, we will answer three crucial questions. First, when a person changes their belief about a conspiracy theory, what reasons do they give for this change? Second, to what extent does belief in one conspiracy theory lead to belief in other conspiracy theories? Third, do negative psychological experiences such as stress, depression, and reduced trust precipitate belief in conspiracy theories?
Greening Economics as an Engine for Sustainable Solutions to Climate Change – Dr Simone Pieralli, School of Agriculture and Environment.
Human nutrition depends on agricultural production, which in turn relies on soils, climate, agricultural inputs, and farmers' decisions. While increasingly more studies are recognising the stochastic impacts of weather on desirable farm outputs, little is known about their impacts on undesirable outputs (e.g. leaching and emissions). This project aims to identify the impacts of inputs, soils, weather and climate change on Aotearoa/New Zealand (NZ) farm outputs (desirable and undesirable) and to design future policies capable of reducing farm negative externalities, while boosting sustainable agricultural productivity and profitability.
Seen and Heard: Understanding the media girls consume, create, and share in Aotearoa New Zealand – Dr Kyra Clarke, School of Humanities, Media and Creative Communication.
In the media today, girls are presented with stark contrasts. They encounter possibilities of visibility and agency in high profile girl celebrities, alongside harassment and abuse. Such a conflicted online space raises pressing questions about girls' participation online and the risks and opportunities this setting provides. How do girls in Aotearoa New Zealand navigate such tensions? In order to recognise the complexity and nuance of girls' engagements with media, "Seen and Heard" will use an innovative methodology to listen to 14 to 15-year-old girls and gender diverse youth in Aotearoa and centre their perspectives. The project aims to understand how girls participate in their media worlds, how they experience belonging in these spaces and how we might understand these practices as cultural citizenship in an increasingly global mediascape.
Reimagining South Pacific tourism: harnessing resilience and sustainability in a world of increasing disorder – Dr Api Movono, School of People, Environment and Planning.
While some might see the global pandemic as a 'devastating blow' to island economies, this research will explore how the crisis could provide an opportunity for building more sustainable, resilient tourism futures for Island economies. The research will critically examine Pacific tourism exchanges, policy design and adaptation while identifying innovative opportunities for improved tourism practice exploring the resilience and adaptive practices of a diverse range of stakeholders in the tourism-dependent destinations of Vanuatu and Fiji in order to shed light on possible pathways forward. By using a participatory, inclusive, and decolonised action-based research approach, this study will push the boundaries of Pacific tourism resilience research and generate meaningful and concrete actions for tourism that can withstand future uncertainties and shocks.
Identifying the mechanisms that drive cultural evolution of song in natural songbird populations – Professor Dianne Brunton, School of Natural and Computational Sciences.
The songs of wild populations of birds can differ, forming local dialects that can change over time, consistent with a process known as cultural evolution. Cultural evolution is analogous to genetic evolution but involves memes, transmittable units of culture, rather than genes. Studies of bird song, notably the formation of geographically distinct songs or dialects, have provided some of the most comprehensive investigations of cultural evolution to date. However, the roles of different song learning mechanisms and patterns of animal movement in shaping local song diversity are still unknown. Our research provides a robust approach for understanding the relative importance of these two components within natural systems. This project will undertake large-scale field experiments that quantify song diversity and social networks, and track animal movements of three coexisting New Zealand bird species. Associate Professor Weihong Ji and Senior Lecturer Dr Mat Pawley are Associate Investigators on this project.
A sticky question: Does intranuclear aggregation of HDAC4 promote neuronal dysfunction? – Dr Helen Fitzsimons, School of Fundamental Sciences.
Abnormal accumulation of the histone deacetylase HDAC4 in neuronal nuclei has been implicated in both neurodevelopmental and neurodegenerative disorders in humans, and in our Drosophila (fruit fly) model, increased nuclear HDAC4 also impairs neuronal development and memory. We observed that when increased in abundance in nuclei, HDAC4 forms aggregates, and interestingly, HDAC4 has been found in abnormal protein aggregates in multiple neurological disorders, including Parkinson's disease. The composition of these HDAC4 aggregates and whether they are involved in pathogenesis is unknown. What causes these aggregates to form, what is their composition, and what characteristics of these aggregates make them pathogenic? We will use our well-established Drosophila model, which uniquely allows us to combine genetic, biochemical, and behavioural analyses in the same in vivo system, to answer these questions.
Samting I narakain: Understanding Change in the Pacific from the Inside – Professor Glenn Banks, School of People, Environment and Planning.
Notions of climate refugees, disappearing islands, and non-viable states tend to pervade predictions of Pacific futures. Yet currently there is a lack of recognition of local relational understandings of these and other diverse forms of change, their interactions and their contextualised manifestations. Local Pacific knowledges have largely been marginalised in academic and policy discussions of the region and its future. Led by palagi and Pacific island researchers with extended research relationships in the Pacific region, and recruiting Pacific island research students, the use of relational Pacific research methodologies and creative and culturally responsive community-based methods will produce co-constructed understandings of change. By doing so, the research will explore novel collaborative models of decolonising research in and on the Pacific islands.
Modern Analysis and Geometry – Distinguished Professor Gaven Martin, School of Mathematical and Computational Sciences.
This project addresses central areas in nonlinear analysis and low dimensional topology and geometry. Using new developments in modern geometric function theory we attack important and longstanding problems. Building on our earlier work developing new approaches to higher regularity for distributional equations, super-regularity and studies of the degenerate Ahlfors-Hopf equation we construct a variational Teichmuller theory for Riemann surfaces linking the classical and harmonic approaches. The partial differential equations (PDEs) will uncover new structure equations for moduli spaces linking these previous important but disparate approaches. spaces.
Apprehending Ableism: a transformative analysis of able-bodied privilege in Aotearoa New Zealand – Dr Penelope Carroll and Professor Karen Whitten, SHORE Centre.
Despite efforts to reduce social, cultural and economic inequalities affecting disabled people, stark disparities remain in domains such as education, employment, health and culture/leisure. Drawing on a privilege analysis, this study will surface and interrogate everyday ableist discourses and practices (explicit and implicit) which scaffold able-bodied privilege in Aotearoa/New Zealand, discriminate against disabled people and limit their opportunities. Using an innovative qualitative design combining Q-methodology and interactive dialogue processes with people in roles of strategic importance to the disability community in the education, employment, health and culture/leisure sectors, Apprehending Ableism turns the gaze from disabled disadvantage to the normalised able-bodied privilege underpinning it. In partnership with young disabled participants we worked with in prior Enabling Participation research (which greatly informed this study), we will probe the mechanisms by which able-bodied privilege and it's taken-for-granted normalisation subvert official rhetoric and policies of inclusion, maintaining realities of exclusion.