Last updated: Friday 15 July 2022
Massey students have been recognised for the high quality of their final year undergraduate work in this year's prestigious international Undergraduate Awards, with three Bachelor of Arts students and one Bachelor of Maori Visual Arts student being awarded Highly Commended.
Dating app Tinder, the Gothic novel Frankenstein, and classroom motivation are essay topics that have earned international recognition for Massey University Bachelor of Arts (BA) scholars.
Art work by a Massey student fusing Chinese and Māori philosophies also impressed the panel at the Dublin-based Undergraduate Awards, which has awarded Highly Commended to four Massey students this year. This places them in the top 10 per cent of students globally in their subject areas.
The recipients from the College of Humanities and Social Sciences are Helen Peters, (Literature), Christabelle Marshall (Education), Ruby Cain (Social Sciences: Sociology and Social Policy), while Tessa Ma'auga (Bachelor of Māori Visual Arts), is with the College of Creative Arts.
Selected from 6,432 submissions from students in 299 institutions across 47 countries, they are the only students from any New Zealand university to gain the award this year. Sixteen Massey students entered in all.
Helen Peters says studying literature is not just a passion, it enlivens her sense of understanding the world – past and present.
Ms Peters, a Palmerston North-based mother of four who is studying by distance and has just completed her degree majoring in English and History, gained her award for a literature essay titled Metaphorical Eve: The Hidden Female in Frankenstein, about the 1818 novel by English author Mary Shelley.
She first began studying law and arts in 2004 at Victoria University then took a break and had four children before deciding to resume her Bachelor of Arts by studying at Massey. She says when people ask her why she is doing a BA, she replies it is because she values subjects that help us better understand people and society. Literature and history help inform and encourage us to think about how society has been shaped, she says.
Her successful submission is an essay she wrote for a level two paper on Gothic literature. In it, she explores the absence of the maternal in Shelley's novel about a young scientist who creates a grotesque creature.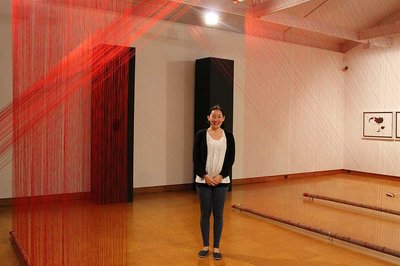 Men on Tinder - hot topic for sociology student
Ruby Cain's submission, titled Swiping left and right: The construction of men's identity through Tinder, explored the subconscious factors at play when men create identities on Tinder. She discovered that guys tend to follow unwritten rules in creating an online profile and in how they engage with women they meet.
Ms Cain, who completed her degree majoring in sociology last year and is currently studying for a master's degree, says she is fascinated by gender studies and online culture.
Tessa Ma'auga, of Chinese and German descent and educated in a bilingual (Māori and English) school, is now in the Māori Visual Arts postgraduate programme at the Manawatū campus. Her award was for works made from silk thread, from the third and fourth year of her undergraduate degree. Titled Ngā Aho and 'Silk Ties', the works depict the resonance between the Māori concepts of mana whenua and Chinese traditional philosophical beliefs. The fine threads represent "how we all come from the same source – we are all connected," she says.
Christabelle Marshall, who majored in Educational Psychology for her BA, says her essay on 'Motivation in the Classroom' entered in the Education category was "a report-style assignment about a case-study of a fictional young girl who was experiencing difficulties at school. It discussed theoretical perspectives of motivation, and how these theories can inform appropriate interventions to promote and encourage motivation in the classroom."
She says she hopes to become an educational psychologist, and plans to do further study and teaching first.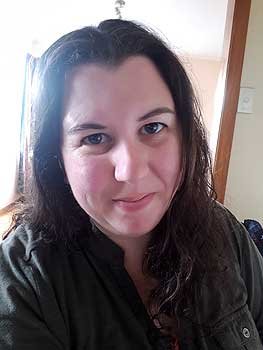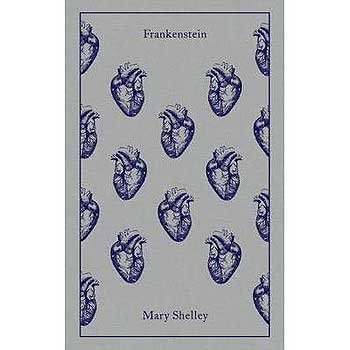 International recognition a boost for study in humanities and social sciences 
As Highly Commended Entrants of The Undergraduate Awards – which span 25 categories – the students have been identified as creating "among the best undergraduate coursework globally", says spokesperson Ed O'Brien Hogan. "This is a phenomenal achievement, especially considering 25 per cent of the submissions from Massey were Highly Commended," he says.
Distinguished Professor Paul Spoonley, Pro Vice-Chancellor for the College of Humanities and Social Sciences, says, "this international recognition of some of the best and brightest of our students is stunning.
"They have shown how well they are regarded in an international context and our congratulations to both the students and the staff who support and inspire them."
He says the research topics are "intriguing and a good advertisement for the exciting contribution that our students make to an understanding of our social world."
The students will be invited to attend The Undergraduate Awards' Global Summit in November, as part of the 150 Highly Commended entrants. Global Winners are to be announced shortly.
Last year, School of Nursing students Talitha Claassens, from New Plymouth, and Rosana Hare, from Feilding, were recognised for their excellence in the Nursing and Midwifery category. Ms Claassens was a regional winner for Oceania and Ms Hare was highly commended.
According to its website, The Undergraduate Awards (UA) were founded in 2008 in Dublin, Ireland. "The initiative was originally named the 'Irish Undergraduate Awards' and was open to students from Ireland's seven universities. The inspiration for UA came from the realisation that 'millions and millions of pages of pages filled with the ideas of our young people' were left to sit 'on a shelf gathering dust' each year.
In 2012, UA expanded to accept submissions from every Third Level Institution on the Island of Ireland as well as the top twenty universities in Britain, USA and Canada. UA currently accepts submissions from students in any Institution of Higher Education in the world.