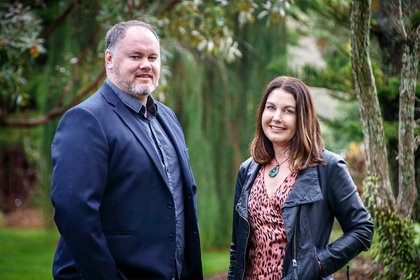 Last updated: Friday 25 November 2022
Massey researchers are joining an international team of academics to investigate how the concept of 'sport for reconciliation' is produced by governments, organisations and sport stakeholders across Canada, Australia and Aotearoa New Zealand and how such initiatives may perpetuate colonialism and its structures.
The project, led by Professor Audrey Giles of the University of Ottawa, will be supported by Massey researchers Dr Rochelle Stewart-Withers, (Te Āti Awa), Senior Lecturer and Head of Programme for Development Studies at the School of People, Environment and Planning and Dr Jeremy Hapeta, (Ngāti Raukawa, Ngāti Huia) the Research Development Advisor – Māori, at the Research and Enterprise Office.
Dr Stewart-Withers says "It is an exciting opportunity to be a part of a team that comprises some of the leading Indigenous and non-Indigenous researchers, internationally in this space."
The Social Sciences and Humanities Research Council of Canada has awarded the team a $300,000 (NZD) grant to fund the research which will involve six universities in Canada, Australia and New Zealand.
The aim of the research will be to examine the role of sport stakeholders in disrupting and perpetuating colonialism through efforts towards 'sport for reconciliation'. Given that sport is an institution dominated by men and boys, the researchers will also focus on how reconciliation efforts through sport positions Indigenous women and girls in the respective countries.