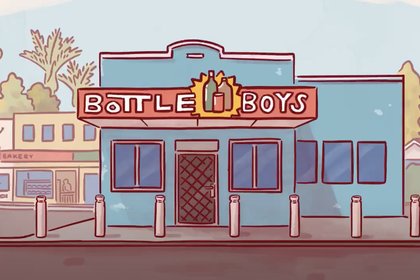 Last updated: Thursday 10 November 2022
Funded by Te Whatu ora – Health New Zealand, the study 'Impacts of alcohol supply on public space in eight neighbourhoods, and residents' input to alcohol licensing decisions' was carried out by a team from the SHORE & Whāriki Research Centre.
The team analysed recent licensing decisions and interviews with people in eight lower-income residential neighbourhoods where a bottle store had opened or had its licence renewed, despite public objections.
Research Officer Steve Randerson says most interviewees felt alcohol outlets had a negative impact on their neighbourhood.
"People raised many issues relevant to the licence decision including alcohol-related rubbish, noise, and disorder within 500 metres of the bottle store. The impacts were not trivial; some people felt unsafe going to local parks to exercise or play or going to the local shops. Long term this is a concern for physical and mental health," he says.
The study found several barriers in the system which led to much of that local knowledge going unheard or being discounted in the licensing process.
"Eighty-three per cent of the 156 people we interviewed could not recall learning about the licence application, but the majority claimed they would have objected if they had known. The few who did get to a hearing found it very technical and hard to bring enough evidence to have an impact, particularly under cross-examination," he says.
Māori objectors found the overall process was not a fit way to engage with their communities and in fact discouraged participation. Other non-Pakeha objectors felt licensing committees did not represent the diversity in their community and so did not fully appreciate the weight of the issues they were raising.
"These were signs of institutional racism in the system," Mr Randerson says.
Image gallery
Research Officer Hohua Tutengaehe Postdoctoral Fellow Dr Belinda Borell, Ngati Ranginui, Ngai Te Rangi, Whakatōhea, identified another structural barrier - a failure by decision makers to recognise elements of Māori culture in hearing procedures and in written decisions.
"When determining who has the right to give evidence on behalf of Māori communities, factors like one's connection to a local area, their whakapapa [ancestral ties] and their status as kaumatua [respected elder] or māngai kōrero [authoritative spokesperson] were not accepted. It's difficult to explain how undermining this is for Māori communities to have our respected representatives dismissed as irrelevant, particularly when there is so much rhetoric about meaningful Te Tiriti engagement. This meant important opportunities to support Māori input into licensing decisions were lost," Dr Borell says.
The researchers say the loss of local knowledge raises the danger of issuing licences where there is a higher concentration of Māori residents and adding to the disproportionate impact of alcohol on Māori health.
The findings indicate the Act, and the licensing system is failing to meet Crown obligations under Te Tiriti o Waitangi, such as failing to provide for Māori authority in decisions affecting Māori. This reflects issues raised in a Waitangi Tribunal claim, Wai 2624, and adds further support to the claim's call to include explicit directions in the Act to make processes such as licensing consistent with Te Tiriti.
Dr Borell says socio-economic inequities were also evident.
"In cases where local residents successfully opposed a license application, they had time to participate, legal support and someone experienced in licensing to coordinate objections."
In lower-income areas, where alcohol supply tends to do more harm, such resources are less likely to be available and people found it hard to meet the demands of the process. "This makes the alcohol licensing system less likely to work for the very people it aims to protect," Dr Borell says.
The Act is expected to come under review in late 2022, amid strong calls for a fairer approach to alcohol supply in New Zealand.
"If the Act is going to live up to its aim of minimising alcohol harm, equity and Te Tiriti should be lead considerations in the review of the licensing system and its implementation," Mr Randerson adds.
Read the full report here.