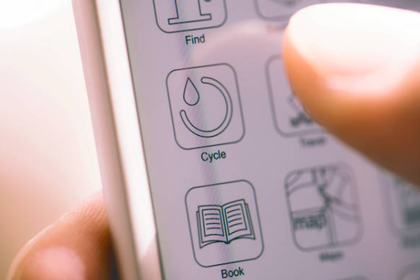 Digital technology can shape the way we think about our bodies, which in turn can shape how we think about ourselves. An estimated 500 million people worldwide regularly use period, fertility or menstrual tracking apps to monitor their menstrual cycles. However, there is little research about how users actually experience them.
College of Humanities and Social Sciences researchers Professors Sarah Riley and Christine Stephens, Associate Professors Tracy Morison, Natasha Tassell-Matamua and Dr Siobhan Healy-Cullen, alongside an international team of researchers, are conducting research into how menstruation tracking apps are experienced by users, and how users, in turn, are shaped by the technology.
Professor Riley, the principal investigator on the three-year Marsden funded project, explains, "Menstrual tracking apps are designed around a prototypical user: a white, affluent, cisgender, heterosexual, able-bodied young woman, which reinforces narrow, potentially harmful, ideas about 'normal' or ideal bodies."
The research project is therefore centred around an important question: What are the experiences of the non-prototypical users whose bodies, identities, or life stages are marginalised by these apps?
The research project will focus on app users from three particular life stages: those who are young and getting used to their menstruating body, people who recently had a baby, and people experiencing perimenopause.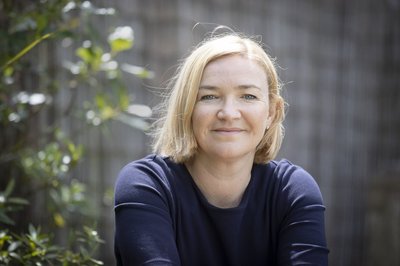 In addition to focusing on these three cohorts, who are not ordinarily accounted for by app-developers, the project will also focus on hearing the voices of people who are most often left out of research, such as those from the rainbow and trans communities, ethnic minorities, women of colour, wāhine Māori and other indigenous women, people with disabilities or long-term health conditions, people who have experienced weight stigma, have larger bodies, or who self-identify as fat.
The project team will explore the experiences of these non 'typical' app users, and whether the apps affect the way people think about their bodies and themselves. The research team are particularly interested in the way these apps are experienced by users in aiding them to understand their bodies and by extension, their selves, relationships and place in the world.
Professor Riley and her team will facilitate a kōrero with similar groups of people about their experiences, either online or face-to-face in Wellington. This method, called 'cooperative inquiry', is a form of participatory action research that is designed to allow the research participants to shape the project. Professor Riley and her team encourage people to volunteer individually or in friendship or existing groups.
"Research suggests that people really like these apps, but they are also limiting. So, we are interested in what happens when we bring a group of similar people together to explore what using these apps are like. Does thinking together help people find ways of using these apps that feel good? We hope that this will be a fun and interesting experience for those who participate in this project, and that our findings might contribute to the next generation of these apps," Professor Riley says.
"Talking about important, mundane things in our life, like a tracking app, can help us understand a bit more about ourselves and the world we live in. And for us as researchers, we will be able to tell new stories that widen ideas about menstruation bodies and technology which we hope could inform public discussion and future app development."
One of the research team's key objectives is to create a non-commercial, open access, story-driven menstruation tracking app to disrupt and reimagine the current norms of data-driven menstruation tracking apps, affirm diverse embodied experiences and create alternative possibilities for these technologies into the future.
The research team are collaborating with Christine Wilks, a multimedia storyteller who creates online interactive stories as a medium for facilitating critical thinking about complex issues.
Want to know more?
Or volunteer? Or support recruitment?​
To volunteer, you would need to:
Already be using a menstruation, period, fertility or ovulation tracker, for at least three months, if not more.
Be happy to talk in small groups with similar people about your experiences of using this technology.
And be in perimenopause (the team will be recruiting for 17 to 18-year-olds and people who have had a baby within the last 18 months in 2024).
The research team
The team has worked on sensitive topics with diverse people, often in the fields of sexual and reproductive health and digital cultures. 
Professor Sarah Riley, Massey University New Zealand - is a body image researcher, using cooperative inquiry and supporting early career researchers to do the same.  
Dr Siobhan Healy-Cullen, Massey University New Zealand - works on topics related to young people's digital sexual citizenship. 
Associate Professor Natasha Tassell-Matamua, Massey University New Zealand - works in the field of indigenous psychologies 
Associate Professor Tracy Morison, Massey University New Zealand - works in the field of reproductive justice 
Professor Christine Stephens, Massey University New Zealand - works in the field of older people's health 
Dr Alex Hawkey, University of Western Sydney - works with marginalised women in women's health issues, including refugee women.  
Dr Adrienne Evans, Coventry University UK – works in the field of digital cultures 
Professor Katrin Tiidenberg, Tallinn University Estonia - works in the field of digital cultures  
Professor Astrid Ensslin, University of Bergen Norway - works in the field of digital cultures 
Dr Carla Rice, University of Guelph Canada - works in the fields of art and social justice 
Professor Jane Ussher, University of Western Sydney - works in the field of woman's health 
Professor Deborah Lupton,University of New South Wales - works in the field of digital health 
Thursday 3 November 2022
Te Pūtea Rangahau a Marsden, the Marsden Fund, have announced funding for 13 Massey research projects.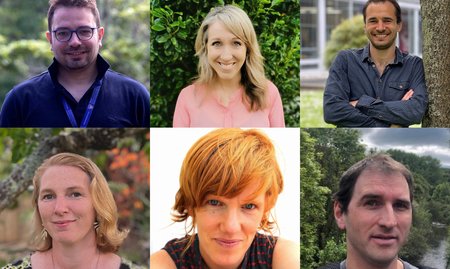 Wednesday 7 October 2020
Period poverty is a pressing social issue in New Zealand, says Dr Tracy Morison.