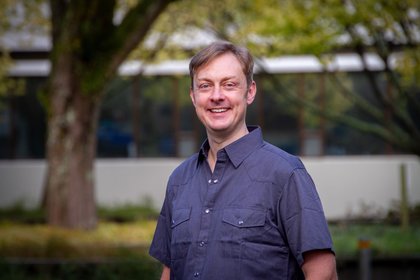 Last updated: Thursday 18 May 2023
Fulbright Scholar Awards are prestigious and competitive fellowships that provide unique opportunities for scholars to teach and conduct research abroad.
Dr Bjork will be collaborating with scholars in the English department at the University of Ljubljana in Slovenia during the second and third semesters of 2023. This is his second Fulbright, having previously been on one at the University of Montenegro in 2012-2013.
With his Slovenian colleagues, Dr Bjork will teach American culture and communication to undergraduates, as well as teach research communication to postgraduates. Dr Bjork will also further develop his podcasting research, which he shares regularly on his Pod Uni podcast.
He says he chose the University of Ljubljana (UL) because of the high quality of humanities scholarship and teaching that occurs at the oldest and largest university in Slovenia.
"Both Massey and UL have a long tradition of excellent humanities teaching. A humanities education is super important in our current era. We have to remember that technologies like artificial intelligence and social media are developed by and for humans. Understanding what it means to be human is essential to building a better and more equitable future for everyone."
Dr Bjork joins a long line of Massey scholars who have won Fulbright awards, including Te Kunenga ki Pūrehuroa Massey University Provost Professor Giselle Byrnes, Professor Lisa Emerson and Professor Sarah Leberman.
Dr Bjork says he's grateful for the opportunity to represent Massey abroad.
"The Fulbright programme uses educational and cultural exchange to facilitate 'mutual understanding', which is a kaupapa that aligns well with Massey's Tiriti-led aspirations. The programme is also about giving back to your community and I'm happy to help other Massey scholars and postgrads with their own Fulbright applications."
Professor Byrnes says Fulbright awards are highly regarded for the value they place on teaching and research excellence as well as promoting communication and diversity.
"Dr Bjork will be an excellent ambassador for Massey, for Aotearoa New Zealand and for the Fulbright programme. Warmest congratulations to Collin on receiving this award, we are so proud of his achievements and wish him all the best."
About Fulbright
Fulbright New Zealand offers a range of exchange awards for New Zealanders and Americans wanting to study, research, teach or present their work in each other's country. The Fulbright programme of international educational exchange was an initiative of American Senator J. William Fulbright who, in the aftermath of WWII, believed that mutual understanding between different countries and cultures was crucial to ensure a peaceful future for the world.
The Programme has been described as one of the largest and most significant movements of scholars across the face of the earth and now operates in over 155 countries, funding over 8000 exchanges per year for participants to study, research, teach or present their work in another country.
Fulbright alumni include 62 Nobel Laureates, 89 Pulitzer Prize winners, 78 MacArthur Fellows and thousands of leaders and world-renowned experts in academia and other fields across the private, public and not-profit sectors.
Wednesday 13 July 2022
Aya Morris and Leola Meynell are recipients in this year's 2022 Fulbright New Zealand Scholarship Awards , which will see them take their research studies international.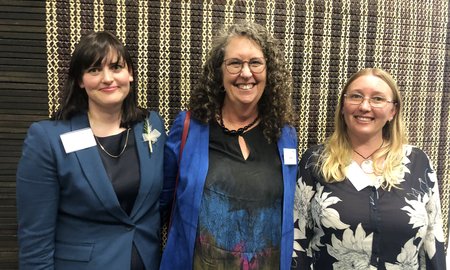 Tuesday 21 January 2020
A prestigious Fulbright New Zealand Scholar Award will enable a Massey University academic to research partnerships between indigenous communities and higher education institutions in the United States.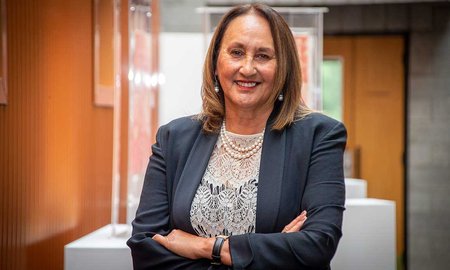 Wednesday 20 February 2019
Dr Jason Mika has received this year's Fulbright-Ngā Pae o te Māramatanga Scholar Award, which will see him visit Stanford University and the University of Arizona.