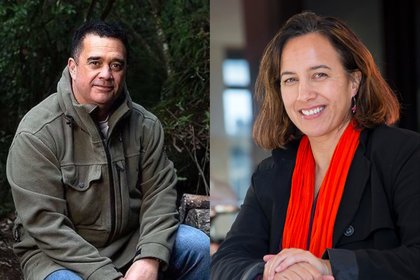 Last updated: Friday 27 January 2023
Professor Farah Rangikoepa Palmer, Ngāti Maniapoto, Waikato, has been made a Dame Companion of the New Zealand Order of Merit for services to sport, particularly rugby, and Professor Rangi Mātāmua, Tūhoe, has been made an Officer of the New Zealand Order of Merit for services to Māori astronomy.
Dame Farah Palmer
Dame Farah is the Pou Ākonga - Executive Director Ākonga Māori Success, with her research focusing on race, gender and leadership issues in sport management. She captained the Black Ferns for 10 years, which included three World Cup wins before her retirement from playing rugby in 2006.
Since then, her impact has stretched far beyond the rugby field to include other sports, government taskforces and tertiary education.
She is passionate about promoting opportunities for women and Māori, such as the Young Women in Leadership@Massey workshop for Year 12 female students and the Te Rau Aukaha (Māori Student Mentoring Programme) within the Massey Business School.
Her most recent publications have focused on the incorporation of Māori values and tikanga in sport contexts, sport for development from an indigenous perspective, taonga tuku iho in rugby, elite Māori athletes and their cultural identities in sport, the leadership and organisational culture of the All Blacks, Black Ferns and Māori All Blacks, Māori women's experiences in sport management and leadership and the involvement of mothers in elite sport as leaders and athletes.
In addition to her academic work, she is currently the Deputy Chair of the Board of New Zealand Rugby.
Dame Farah says she was surprised and shocked to receive the honour. "I was very much focused on doing everything I could as a NZ Rugby Board member, ex Black Fern and member of the Rugby World Cup 21 (RWC21) Organising Committee to make the RWC21 (played in 2022) tournament a success, so when I received a very formal letter and read what it was suggesting, I was in shock."
She says she was initially hesitant to accept because she knows there are lots of other people out there working hard, long hours for kaupapa they are passionate about and in rugby in particular there are lots of men and women who volunteer and achieve amazing things that are worthy of acknowledgement.
"Ultimately, after many debates with my husband, I decided to accept on behalf of many people who have toiled away in women's rugby and Māori rugby, my two passions, and haven't had this opportunity."
She says she also feels as though she's worked hard both on and off the field, more recently in sport governance and academia, to help ruby and sport embrace diversity and inclusion and to acknowledge Māori as tangata whenua and Te Tiriti partners.
"Through governance, research, public speaking, volunteering, sport writing and other roles I've had I've always been motivated to bring about change, but in ways that are not always obvious."
Dame Farah says there's much on her horizon for 2023, including building on the success of the RWC and the Black Ferns, launching a Women and Girls in Rugby Strategy and implementing a Māori Rugby Governance review.
At Massey, she is part of a team working hard to create a system that allows Ākonga Māori to bring their whole selves to the various campuses, including online, so they can experience even more success.
"I am committed to learning te reo Māori in a way that is sustainable for me and I am keen to continue to work in the spaces where research, academia and sport intersect for me as a Māori woman. Accepting the New Year Honour is a big deal and wasn't taken lightly, so the pressure is on to live up to this honour in 2023 and beyond."
Professor Rangi Mātāmua
Professor Rangi Mātāmua, Tūhoe, has been made an Officer of the New Zealand Order of Merit in the New Year's Honours list for services to Māori astronomy.
Professor Mātāmua was instrumental in Matariki becoming a national holiday in 2022. He chairs the Matariki Advisory Group which provides the Government with advice and guidance on identifying a date, how best to celebrate Matariki and the education and community resources that are needed to improve understanding and knowledge of Matariki across Aotearoa New Zealand.
Professor Mātāmua completed his Doctorate of Philosophy at Massey in 2007 and joined Massey's Te Pūtahi-a-Toi, School of Māori Knowledge, as Professor of Mātauranga Māori in September 2021. This role sees him lead Te Pūtahi-a-Toi's graduate programme to help meet the increasing demand of Māori tauira writing in te reo Māori and engaging in mātauranga Māori-related projects, as well as supporting staff in developing their careers.
His passion for astronomy stems from a love for science fiction and his own whānau's knowledge of the subject. His grandfather came from a long line of astronomers, of which Professor Mātāmua has continued with his 20-year career of sharing Māori astronomy data.
Professor Mātāmua has been the recipient of multiple awards including the Prime Minister's Science Prize in fields such as Māori astronomy, science communication, Māori navigation, indigenous knowledge and te reo Māori. He is a Fellow of the Royal Society of New Zealand Te Apārangi.
Professor Mātāmua says receiving the honour was very humbling. "It was very nice to be recognised. Not that you ever undertake any kind of work to be recognised, but it's very humbling and I'm honoured."
He says his hope is that Matariki becomes a more significant part of our national identity.
"I'm really hoping Matariki continues to grow, that more people connect with the themes of Matariki, remembering the past, celebrating who we are in the present and looking forward to the future, underpinned with connecting with the environment and spending time with our family and friends."
Professor Mātāmua says is favourite part of the work he does with Massey is interacting with some amazing people. "We're really blessed at Massey to have not just world-renowned academics and staff who are so competent and excellent at their jobs, but really good people and for me really close friends. I love working with these people day to day."
Twenty Massey Alumni were also included in the 2023 New Year's Honours list:
Companions of the Order of New Zealand (CNZM)
Hamish Bond (Bachelor of Business Studies 2012, Graduate Diploma Business Studies 2012) for services to rowing.
Dr Bruce Campbell (Bachelor of Agriculture 1991) for services to plant and food research.
Officers of the Order of New Zealand (ONZM)
Grant Cleland (Graduate Diploma Business Studies 2003) for services to disabled people.
Cindy Johns (Bachelor of Social Work (Honours) 2000) for services to people with learning disabilities.
Waihaere Mason (Bachelor of Education 1982) for services to Māori and education.
Christine Rogan (Bachelor of Arts 2011, Certificate in Social and Community Work 1995) for services to alcohol harm education.
Dr Kath Walker (Doctor of Philosophy 2019) for services to wildlife conservation.
Members of the Order of New Zealand (MNZM)
David Chapple (Graduate Diploma Business Studies 1995) for service to the community and heritage rose preservation.
Dr Gina Cole (Doctor of Philosophy 2021) for services to literature.
Lotta Dann (Postgraduate Diploma in Arts 2006) for services to addiction advocacy.
Ruth Gerzon (Master of Philosophy (Social Sciences) 2003, Diploma in Social Sciences 2000) for services to community development and social justice.
John Inger (Master of Education Administration 1997) for services to education.
Penelope Jackson (Graduate Diploma in Arts 2000) for services to art crime research and visual arts.
Shirleen Prasad (Graduate Diploma in Arts 2009) for services to addiction services and the South Asian community.
Anna Harrison (Diploma in Human Development 2022) for services to netball and volleyball.
Queen's Service Order (QSO)
Hayden Wano (Master of Business Administration 1997, Postgraduate Diploma in Health Service Management 1993) for services to Māori health.
Queen's Service Medal (QSM)
Matthew Frost (Postgraduate Certificate in Arts 2011) for services to people with autism.
Kenneth Morris (Diploma in Humanities 1995) for services to the community.
Nanai Muaau (Master of Business Administration 2013) for services to Pacific health.
New Zealand Distinguished Service Decoration (DSD)
Captain Brendon Clark (Bachelor of Aviation Management 2012) for services to New Zealand defence.
Thursday 27 January 2022
Twenty nine Massey University alumni and staff have been named in the 2022 New Year Honours list, including Senior Lecturer in Statistics Dr Jonathan Godfrey.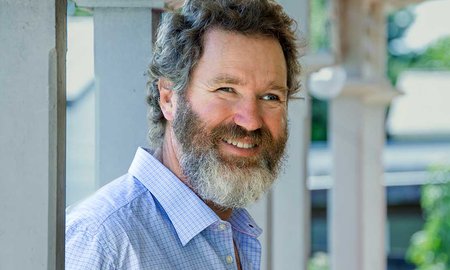 Monday 7 January 2019
Three former Massey University professors - Peter Lineham, Tom Prebble and the late Ivan Snook - received New Year's Honours, alongside eight other alumni.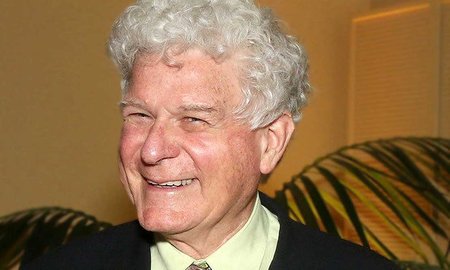 Thursday 4 January 2018
Two Massey staff members and 11 Massey alumni have received New Year's Honours.