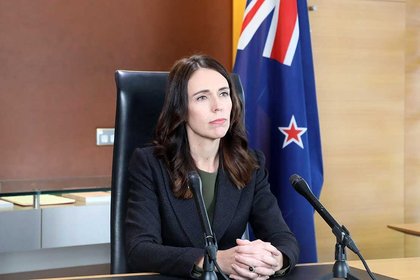 Last updated: Tuesday 5 July 2022
By Dr Suze Wilson
Imagine, if you can, what it is like to make a decision on which the lives of tens of thousands of your fellow citizens depend. If you get things wrong, or delay deciding, they die. This decision will affect the livelihoods of hundreds of thousands of people, resulting in mass layoffs and business closures.
Imagine that you must make this decision quickly, without being able to gauge its full implications and without having complete certainty, nor the absolute means of ensuring that it will achieve the results you hope.
Now imagine that giving effect to your decision requires securing the support of millions of your fellow citizens. Yes, you do have some enforcement capacity at your disposal, enabling you to compel people to act as you have decreed. However, the practical reality is that voluntary compliance of close to 100 per cent of the population is necessary for the desired results to be achieved.
This means you must now persuade people to make sudden, unsettling, difficult and unprecedented changes to their everyday lives. You must convince them to give up many of their normal freedoms to serve a greater good – when, for several decades, it's become increasingly popular to think our sole priority in life is to look after number one.
This is the harsh reality of leadership that Prime Minister Jacinda Ardern is facing in the context of the global Covid-19 pandemic.    
As someone who researches and teaches leadership, on the back of several decades of having held leadership roles, I'd argue that Ardern is offering us a masterclass in crisis leadership. I argue this while freely acknowledging that, of course, not everything has been done perfectly. But expecting perfection in such circumstances is a fool's errand – it's neither possible, nor should we allow the 'perfect' to become the enemy of the 'good' when speed and enormous complexity are such significant features of the decision-making context.  
Ardern's approach has followed what well-known Harvard leadership scholar Professor Ronald Heifetz has long argued is vital – but also rare and difficult to accomplish – when leading people through change. Ardern has clearly framed the key questions and issues that require our attention, made clear the dangers we face, challenged us to make change, allowed space for concerns to be voiced so that they can be addressed and has been willing to challenge unhelpful norms and behaviours. She has mobilised people to take the actions they can within their spheres of influence, making it clear we all have a role to play in this crisis.
Also consistent with Heifetz's teachings, she has regulated distress by providing a transparent framework for decision-making – the alert level framework – that allows people to make sense of what is happening and why. She has guided us to maintain disciplined attention by constantly reminding us to stick to the practices that will keep us safe – stay home, wash your hands – making it clear that, for most of us, that is the work we need to do to contribute to this crisis. The Government has also opened up multiple channels so it can hear from people to ensure it remains connected with the challenges we're facing in doing our job.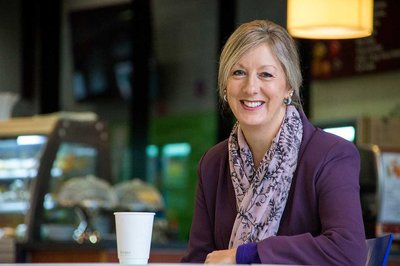 Encouraging collective action
The work of another leadership scholar, the UK's Professor Keith Grint, also sheds light on Ardern's leadership skill during this crisis. For Grint, leadership involves persuading the collective to take responsibility for collective problems. It's clear that much of the Prime Minister's public commentary is dedicated to exactly that – and her persuasive effort has clearly been effective.
In a society where partisan politics has become more divisive in recent years, and where many people are generally sceptical of the role of government, this is something few leaders could accomplish.
Grint also argues that leaders must understand that when dealing with wicked problems – those that are complex, contentious and cannot be easily resolved – they must ask difficult questions that will disrupt established ways of thinking and acting. It's abundantly clear that this has happened.  
Leadership, Grint argues, often needs to be blended with command – issuing instructions and being directive – and management – implementing processes and routines – in order to grapple with as many aspects of a 'wicked' problem as possible. Here, too, we have seen Ardern ably to shift her focus and pull together a response that comprises multiple strands, relying on both persuasion and instructions and using both inventive new responses and established procedures.
Orchestrating these multi-pronged responses across all aspects of a society will, of course, be clumsy – but Grint argues that clumsy solutions have a better chance of enabling progress on wicked problems than the search for perfection. In that sense, those expecting the Government to have a clear plan already in place for all the key issues that we will face in the weeks, months and years ahead are simply failing to understand that skilful leadership of wicked problems cannot be perfectly done.
Finally, American professors Jacqueline and Milton Mayfield have developed from their research a model that helps crystallise Ardern's skill as a motivating communicator, something they argue is essential for leaders, but also often done poorly. Their research-based model highlights a focus on 'direction-giving', 'meaning-making' and 'empathy' as the three key things leaders must address to motivate followers to give their best.
Their findings indicate that direction-giving is typically over-used and the other two elements under-used. Ardern, however, moves between all three elements to mobilise and unite people against Covid-19. In telling us that staying home saves lives, she offers meaning and purpose to what we are being asked to do. In freely acknowledging the challenges we face in staying home, she shows an empathetic appreciation of what is being asked of us.
In a nigh-on impossible context, not everything done will be perfect. That will be especially irksome to those predisposed to think poorly of this Government due to preexisting partisan convictions. However, by comparing the Prime Minister's approach with what leadership scholars argue constitutes excellence in the imperfect and very difficult art of leadership, I think there is much we can be grateful for in how she is leading us through this crisis.  
Dr Suze Wilson is a senior lecturer and leadership researcher with the Massey Business School.