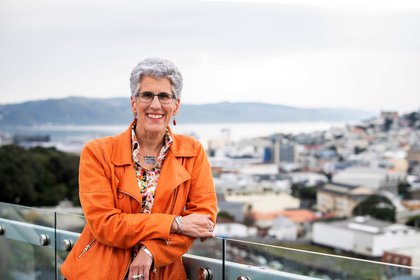 Last updated: Monday 4 April 2022
Two Massey University professors – Sarah Leberman and Bobbie Hunter – received Queen's Birthday Honours, alongside an adjunct professor and 11 other alumni. 
Professor Sarah Leberman, who has spent 20 years advocating for gender equity in sport, was made a Member of the New Zealand Order of Merit for services to women, sport and tertiary education. The leadership and sport management researcher is a co-founder of Women in Sport Aotearoa, an organisation that works to give females equity of opportunity to participate, compete and build careers in sport, and was closely involved in developing a $10 million government strategy to increase leadership, participation, value and visibility of women and girls in sport. 
She has also held several leadership positions in sports organisations, including manager of the Women's Junior Black Sticks and stand-in manager for the Black Sticks. She was a founding member of the New Zealand Women in Leadership Programme, designed to bring gender equity to the university sector in New Zealand and won the sport category in the NEXT Woman of the Year Awards in 2018.
Professor Leberman is a professor of leadership at the Massey Business School, where she developed the Young Women's Leadership Programme, which aims to teach young women about leadership and build their confidence and networks.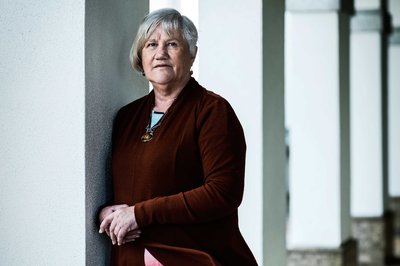 Professor Roberta (Bobbie) Hunter, who is professor of Pasifika education studies in the Institute of Education and has worked in the education sector for more than 50 years, was made a Member of the New Zealand Order of Merit for services to mathematics education. She developed her inquiry-based approach aimed at raising maths achievement in low decile schools with predominantly Pasifika students for her PhD, which was completed in 2007. Her work brings together a focus on social justice for learners with a culturally-framed approach for studying mathematics.
In 2015, she was one of 19 Cook Islanders to receive an Acknowledgement of Excellence Award, recognising excellence in her field from the Cook Islands' government. Professor Hunter, who is from Manihiki Island in the Cooks' Northern group and Aitutaki Island further south, credits her mother with inspiring an early interest in mathematics through making geometric fabric patterns for traditional tivaevae quilts.
She was president of the Primary Mathematics Association in Auckland from 2001 to 2004 and vice president of the Mathematics Education Research Group of Australasia from 2008 to 2013.
Adjunct Professor and Fonterra chief science and technology officer Dr Jeremy Hill was made a Member of the New Zealand Order of Merit for services to the dairy industry and scientific research. Dr Hill was appointed as an Adjunct Professor to the Riddet Institute, hosted by Massey University, in 2018, in recognition of his professional achievements in dairy science and technology, and his proven leadership qualities.
He has worked in the New Zealand dairy sector for more than 30 years and has served as both President and Chairman of the International Dairy Federation. 
Former staff member and alumnus Dr Sally Keeling was made a Member of the New Zealand Order of Merit for services to gerontology. Other Massey alumni to be made Members of the New Zealand Order of Merit are Dr Beverly Milne, (Master of Education Administration 2004) for services to education; Angelica Edgley, (Bachelor of Science 1978) for services to forensic science; Emily Gaddum, (Bachelor of Sport and Exercise 2010) for services to hockey; Kayla Whitelock, (Bachelor of Sport and Exercise 2013) for services to hockey; and Susan Sherrard, (Master of Arts 2001) for services to people with disabilities.
Massey alumni made Officers of the New Zealand Order of Merit are Barbara Ala'alatoa, (Bachelor of Education 2001) for services to education; Dr Anthony O'Brien, (Master of Philosophy 2001) for services to mental health nursing; Dr Daryle Deering, (Bachelor of Arts 1991) for services to nursing, particularly mental health and addiction nursing; Judy Darragh, (Diploma in Visual Communication and Design 1978) for services to the arts; and Terry Kayes, (Graduate Diploma Business Studies 2004) for services to the engineering industry.