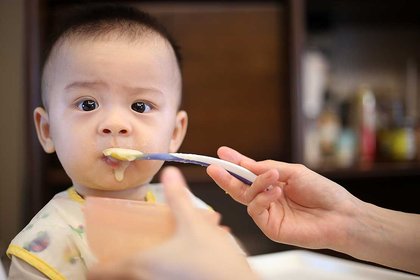 Last updated: Friday 18 March 2022
There's a rising interest in a 'vegetable first approach' for babies starting to eat solids, and whether this has an impact on their diet later in life.
PhD student Jeanette Rapson's study was the first in New Zealand to investigate whether feeding babies vegetable-only foods from the moment they start solids helps them to eat more vegetables as they grow. She recruited 117 mothers and babies in Auckland, and randomly assigned them to feeding their baby either vegetable-only foods or a combination of fruit and vegetables.
"We provided the foods and the babies were fed at home. We then followed up with them again at nine, 12 and 24 months of age to compare. As meeting iron requirements during infancy is important, we also monitored the iron status of the babies. We are the first to have done this within a study like this, and have some unique and important findings.
"The study was successful in maintaining excellent participation rates throughout the study period, and mothers valued having clear and simple resources to use," Jeanette adds.
The findings have been submitted for publication, and will be presented at a number of conferences, including the Nutrition Society of New Zealand conference in December.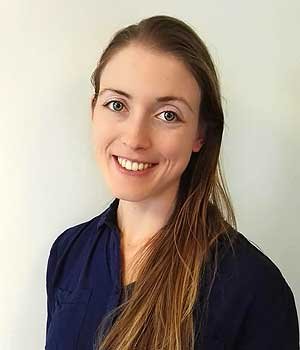 The 32-year-old Registered Dietitian has just completed her PhD in Human Nutrition at Massey. She also has a Postgraduate Diploma in Science Technology (Human Nutrition), and a Master of Science (Nutrition and Dietetics) from Massey, as well as a Fine Arts Degree (honours) from the Elam School of Fine Arts at the University of Auckland.
Jeanette is also a finalist in the 2021 Kiwi Innovation Network Awards in the Momentum Student Entrepreneur category. Through a unique processing method and her deep customer understanding, she will be the first in New Zealand to bring innovative freeze-dried 100 per cent vegetable baby foods to market.
"Next, I'd like to undertake a postdoctoral fellowship and develop a range of infant feeding resources that support parents as they start their baby on solids, and introduce vegetables as first foods; making these widely available to New Zealand families and whānau." 
"I love to research and translate the science into practical, easy to understand nutrition advice as there is a big need for this, and I believe I can use both my creative design skills and nutrition knowledge to make a meaningful contribution to the community."
As part of Iron Awareness Week (11-17 October), Jeanette is presenting a webinar at midday on Thursday 14 October. Her presentation will cover the importance of iron for babies, as well as sharing some of the results regarding infant iron status from her research.
Register for the webinar series here.
Jeanette's study, entitled "Vegetables as first foods for babies", also known as the Veges First Study, was supervised by Associate Professor Cath Conlon and Professor Pamela von Hurst from the School of Sport, Exercise and Nutrition.