Lifelong learning is something we strongly believe in at Massey. That's why we partnered with Children's University Australasia and Africa to bring this wonderful programme to our local schools and communities.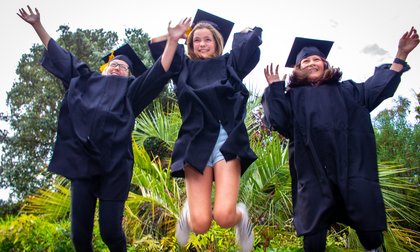 What we do
Children's University is a programme that supports and encourages young learners to participate in educational experiences outside the classroom. This programme, available to tamariki aged five to 14, identifies learning destinations where tamariki can explore, gain confidence and develop a passion for learning.
How it works
To join the programme, tamariki aged five to 14 apply through their participating school.
Once they have enrolled, tamariki receive their Passport to Learning.
With their passports, tamariki can visit local learning destinations of their choice. The visits are recorded, and each entry is validated in their passports by the learning destinations.
Tamariki also get membership access to an online portal where they will find information about local destinations along with a wealth of online activities for those days that they can't get out and about.
After school clubs and other activities like sport or music can also count towards passport hours.
Children's University Massey organises visits to your local Massey University campus where tamariki get to experience a range of exciting activities.
Once tamariki have earned 30 hours or more in their passports, they receive a certificate at a graduation ceremony to celebrate their achievements. It's super fun and a proud moment for all involved.
Tamariki are then encouraged to continue their learning and gather more learning hours for their next certificate level.
Children's University has lots of cool learning stuff I never knew before – Isla (Year 5)

It has opened so many doors to the world of learning. Isla feels like she can do and be successful at anything – Ruth (Isla's Mum)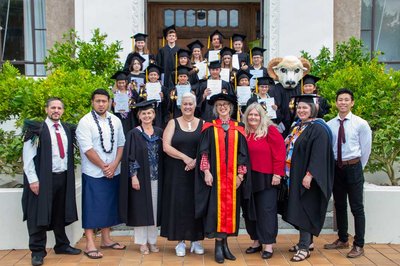 Schools
School partners that join the programme become part of a broader network of Children's University schools. Many schools report improved attendance and engagement with classroom learning as a result of participation with Children's University.
Schools that join the programme identify a coordinator from the school who is responsible for:
Liaising with Children's University Massey to coordinate enrolment and schedule events such as on-campus days and graduation.
Approving completed activities on the online portal and stamping the children's passports.
Keeping track of children's passport hours and providing an update each term.
Attending graduation.
How many children can participate from one school?
The programme is flexible and can be adjusted to suit individual schools.
When do participating children complete activities for their passports?
Children's University activities are usually scheduled outside of school hours. The portal advertises a range of learning destinations in the community that tamariki can visit with their parents or caregivers. Children can count participation in school clubs such as gardening or kapa haka. The school can organise activities before or after class times or during lunchtimes. Children's University Massey staff may arrange for learning destinations to visit the school to run activities. There are also opportunities for visits to a local Massey University campus. This can be in term time or during school holidays, depending on what suits schools best.
Is there a cost for our school for being involved?
There is a small membership fee for each child who enrols.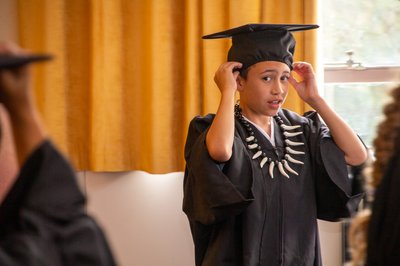 Learning destinations
Learning destinations are locations or organisations that offer child-safe, educational opportunities and activities. The learning destinations can either be visited by tamariki or can offer activities taken into schools such as sports during lunchtimes or workshops on a specific theme such as art.
Children can choose which learning destination they visit or engage with, so not all students will visit every learning destination. Tamariki will be rewarded by the learning destination after an activity has been completed with a Children's University stamp or the learning destination's own stamps or stickers placed into their Passport to Learning.
Learning destinations can include:
museums
farms
airports
local enterprise
the university.
How to become a registered learning destination?
If you are interested in becoming a learning destination, get in contact with our team using the contact email below. We'll be back in contact to discuss options with you. Once we are in a position to progress the partnership, a formal agreement will be signed. After that, training will be provided to you around how to engage with our resources and finally, we'll settle on the activity or activities that will be a part of the programme. These activities will be loaded into the online portal that tamariki have access to.
What is required from the learning destination?
To be a learning destination, organisations undergo training with Children's University Massey and identify activities that they can offer. These are often activities that are already running. Information about the activities is then loaded onto the online portal that tamariki have access to.
When children attend a learning destination with their caregivers and complete the activities, they will approach a staff member for a stamp in their passport.
It's a joy and honour to see the passion and the curiosity from the children to learn different cultures and explore the diversity of the world – Global Parents Support (Learning destination)
Get in touch
If you are a parent, part of a school or a learning destination who want to be a part of this amazing opportunity for tamariki, get in touch with us on cu@massey.ac.nz or fill out the enquiry form below.
Our team
We are here to help with any questions you have.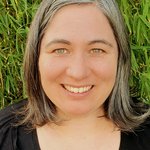 Ruth Jackson
Programme Co-ordinator Children's University.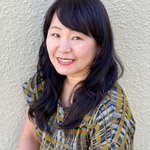 HeyJoung Choi-Millward
Programme Co-ordinator Short Courses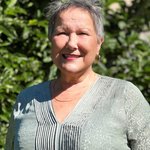 Diane August
National Team Leader - Short Course Administration