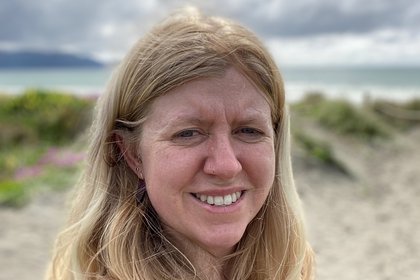 The Journal of Applied Volcanology is an international journal with a focus on applied research relating to volcanism and particularly its societal impacts. Characterising volcanic impacts and associated risk relies on not only quantifying physical threat but also understanding social and physical vulnerability and resilience.
Dr Emma Hudson-Doyle is Senior Lecturer within the Joint Centre for Disaster Research and comes from a combined physical and social science background in volcanology and has a passion for integrating research across these domains. She completed undergraduate and postgraduate training in the United Kingdom and United States in geophysics, volcano seismology and pyroclastic flow modelling before moving to Massey in Palmerston North for a Marsden-funded postdoctoral position researching the dynamic flow of lahars.
Dr Hudson-Doyle has held a number of governance and advisory roles, including currently sitting on the Science Communicators Association of New Zealand's executive as treasurer, co-leading the Social Science and Communication sub-group of the Aotearoa Earthquake Science Advisory Panel and advising into the New Zealand Volcanic Science Advisory Panel.
She is also seconded part-time with Toka Tū Ake Earthquake Commission through a partnership focused on interdisciplinary research and effective disaster risk reduction, enabling effective use of products and tools for risk reduction and strengthening the links between research and policy/practice.
Dr Hudson-Doyle says it's an honour to take on the role and grow the journal, building on the work of the previous Editors-in-Chief.
"The journal fills an important gap and provides a vital platform to publish and promote research at the interface of volcanology and society. As a growing field, there are many exciting opportunities to support thematic areas through the journal and promote associated values, particularly as we reflect on challenges around research ethics, encouraging the practice of locally grounded and led research and overcoming barriers to effective diversity and equity measures in volcanology research and practice. I look forward to working with the editorial board and listening to the community as we continue the journal's development."
Wednesday 8 December 2021
The Joint Centre for Disaster Research (JCDR) has developed a new partnership with the Earthquake Commission (EQC) to drive collaboration, coordination and alignment in disaster research.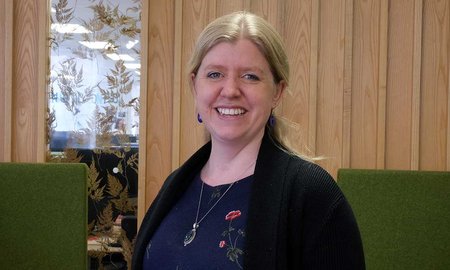 Thursday 2 December 2021
Three Massey University researchers have been awarded a total of nearly $200,000 from the Earthquake Commission, to help New Zealanders better understand our natural hazard risk and identify ways to reduce the impact of those hazards.