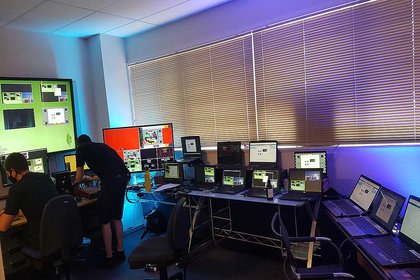 Last updated: Thursday 17 March 2022
This year's Farmed Landscapes Research Centre (FLRC) workshop looked a little different than previous years, with the entirety of the three-day programme being held virtually due to COVID restrictions.
The 34th annual event covered topics such as future farming opportunities, farm environment planning, soil conservation and management and smart tools and technologies. FLRC Research Officer Dr Christine Christensen was involved in organising the event, and says the workshop attracted around 240 registrants.
"Although the industry was excited about meeting in person at Massey after a two-year gap, when this option was taken away the move to the online format allowed many others to join and gave the speakers the platform they deserved. They were able to speak, present their work and participate in question and answer sessions without having to wait another 12 months. FLRC is proud to have delivered a thought-provoking and valuable programme, through a professional online format."
Keynote speakers included Dr John Roche from the Ministry for Primary Industries and Bryan Smith from the Ministry for the Environment. Minister of Agriculture Hon Damien O'Connor also addressed the workshop, speaking of the importance of soil health and initiatives that the Government is taking in the agriculture space.
FLRC engaged the services of Event Dynamics for the facilitation and administration of the Workshop. With the move online, Streamliner Productions streamed the event out of their studio in Wellington, with Dr Christensen and Associate Professor Lucy Burkitt chairing and running the sessions from the studio. FLRC Director Professor Chris Anderson said the overall result was high quality and professional.
The workshop demonstrated progress with He Waka Eka Noa, the Primary Sector Climate Action Partnership, and discussion throughout the three days explored the partnership between science and Te Ao Māori in underpinning a sustainable and prosperous future for New Zealand. With almost 90 papers presented, the industry continues to see value in submitting papers for the annual workshop.
Dr Christensen says the aim of the yearly workshop is to showcase Massey and FLRC as thought-leaders. "The data and information shared through the three days highlighted the important role Massey plays in New Zealand's primary production sectors. Despite the online format, we provided the professional and valuable forum that our partners have come to expect from FLRC over the past 34 years."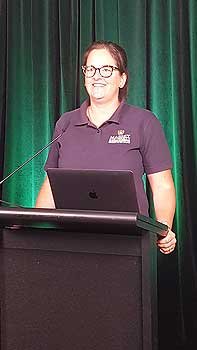 The event has garnered significant media coverage by Rural News Group and Farmers Weekly.
FLRC values the long relationships with AgResearch, Ballance Agri Nutrients, Beef and Lamb New Zealand, Hill Laboratories, Horizons Regional Council, NIWA, Ravensdown, Manaaki Whenua Landcare Research, the Nutrient Management Adviser Certification Programme and the Foundation for Arable Research, through research and teaching activities over the years. Their ongoing support including sponsoring this event is appreciated.