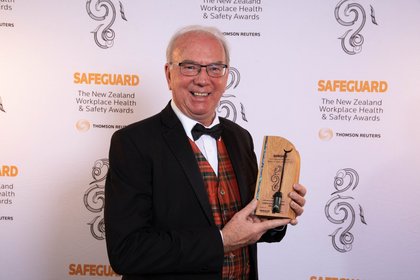 Associate Professor Laird was presented with the award at an event in Auckland on 21 June, for his work in teaching and influencing a generation of health and safety practitioners. The awards were established in 2005, and have become an annual highlight for everyone involved in the prevention of work injury and ill-health.
Associate Professor Laird is an Associate Professor in Occupational Health and Safety (OHS) in the School of Health Sciences. He is also the Associate Dean Research for the College of Health. He has over 40 years of experience in workplace health and safety in New Zealand, and was the second lecturer to be appointed to teach and research in the area at Massey in 1985. He has been instrumental in the development of Massey's OHS undergraduate and postgraduate programmes, and also has a number of research achievements to his name. He is a Fullbright Fellow and was appointed Visiting Scientist at the Harvard School of Public Health in 2006.
Head of School of Health Sciences, Associate Professor Rachel Page says, "I have had the great pleasure of working with Ian and the OHS team in the future planning of our OHS flagship programmes and research focus. Ian has great leadership and mana in the OHS arena in New Zealand, and it is so good that we can celebrate and acknowledge this lifetime achievement."
College of Health Pro Vice-Chancellor Jill McCutcheon says, "The College of Health is delighted to see this well-deserved recognition of Ian's long standing and significant contribution to Occupational Health and Safety in New Zealand. We are proud of his achievements and the inspiration he has provided to many students and colleagues in OHS."
The awards are organised by Thomson Reuters, publisher of Safeguard magazine, as well as WorkSafe New Zealand and ACC.
Safeguard editor and convenor of the five-person judging panel for the awards, Peter Bateman, says this year's entries demonstrate a wide variety of effective health, safety and wellbeing initiatives and an admirable group of individuals who are behind them.
"These awards serve two purposes: to publicly recognise good work, and to ensure good ideas are spread as widely as possible so that they inspire action elsewhere. The judges congratulate all finalists, and we look forward to seeing their initiatives challenge and inspire others."
Massey has a history of Lifetime Achievement Award recipients. Professor Bill Glass, Douglas Hay, and Professor Neil Pierce are all past recipients.
Wednesday 4 August 2021
Massey University's College of Health is partnering with the Health and Safety Association of New Zealand (HASANZ) and representative associations to meet the demand for hazardous substances compliance certifiers.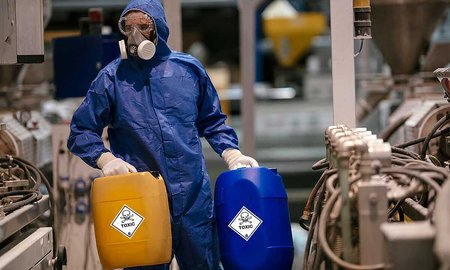 Thursday 5 August 2021
Massey University researchers have been awarded $850,000 from the Accident Compensation Corporation (ACC) as part of a workplace injury prevention grants programme.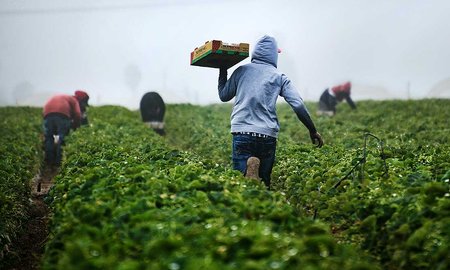 Wednesday 6 March 2019
In the first of a series of public lectures, entitled Health by Design, Associate Professor Ian Laird will speak about Prevention through Design.