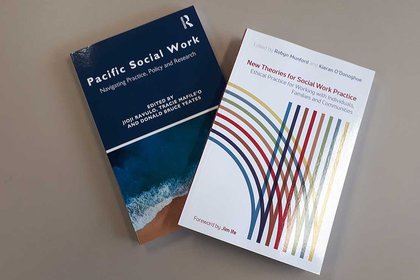 Last updated: Monday 16 January 2023
Massey University's School of Social Work will be marking National Social Workers Day next Wednesday by celebrating the involvement of staff in the publication of two new international social work texts.
The school will also host a seminar at Massey's Manawatū campus, entitled Celebrating Social Work: New Knowledge for Current Challenges, with more than 100 social workers from the lower North Island expected to attend.
New Theories for Social Work Practice: Ethical Practice for Working with individuals, Families and Communities was edited by Professor Robyn Munford and Associate Professor Kieran O'Donoghue and explains the latest developments in social work theory and how to apply them across a wide range of fields of practice.
The second book, Pacific Social Work, Navigating Practice, Policy and Research, was edited by Dr Tracie Mafile'o from Massey, alongside Associate Professor Jioji Ravulo from the University of Woollongong in Australia, and Dr Bruce Yeates, from the University of the South Pacific in Fiji.
The book explores Pacific-Indigenous ways of knowing, doing and being in Pacific social work and demonstrates the role of social work within societies where social and cultural differences are evident, and practitioners, community groups, researchers, educators, and governments are encouraged to consider the integration between local indigenous and international knowledge and practice.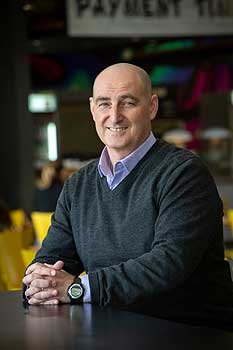 School head Dr O'Donoghue says today's professional social work is complex and increasingly specialised. "The University recognises this through its teaching, research, scholarship and ongoing contribution to the profession," he says. "The aim of this seminar is to gain new insights into current issues facing society and social work practice, as well as showcase the research and practice of staff, graduates and colleagues that transforms lives."
Presenters and topics at the seminar include:
Dr Polly Yeung, School of Social Work: Understanding older peoples' experience of ageing well through the capability approach
Massey University graduates Dr Garth Bennie and Sara Georgeson, New Zealand Disability Support Network: Negotiating New Disability Practice Contexts: Opportunities and Challenges for Social Workers
Associate Professor Jay Marlowe, University of Auckland: Social Work with Resettled Refugees
Dr Tracie Mafile'o, School of Social Work: Social Work with Pacific Communities
Paul'e Ruwhiu, School of Social Work: Te Whakapakari Ake I te Mahi – Mana-Enchancing Practice: Engagement with Social Work Students and Practitioners