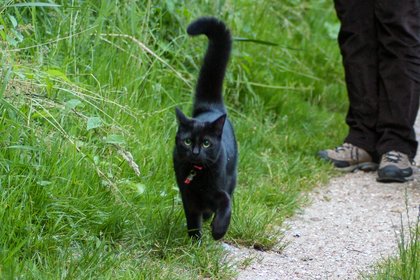 Last updated: Monday 28 November 2022
PhD student Michelle Smit is wanting to add to our knowledge and is looking for cat owners to participate in a behavioural study which will help determine more accurate food intake requirements.
"What's less known is what your cat does when it walks out of the cat flap. Is it going for a leisurely walk around the block to check out its territory? Is it going on a hunting expedition? And if kept inside how does a cat spend its day?" Michelle says.
"By studying the behaviour of domestic cats with different living conditions, I am hoping to gain more insights into their behaviour and whether it changes as a result of different living conditions."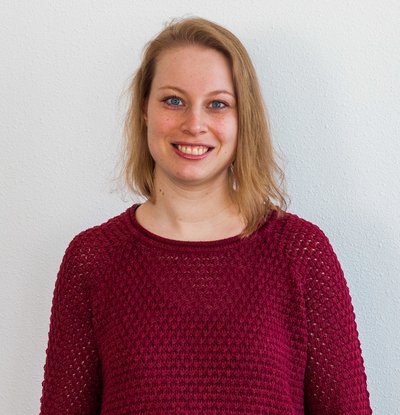 Behavioural studies are generally very labour intensive, as it takes a lot of time and effort to monitor the behaviour of an animal by watching live or videoing and watching later. However, accelerometers can make behavioural studies and monitoring a lot less labour intensive, especially if you can convert accelerometer data into specific behaviours using a model. The accelerometer is a device measuring movement in the three-dimensional space.
Data on movement is stored onto the device, which can be downloaded at the end of a week for analysis. The accelerometer is comparable to a Fitbit in size and weighs only 19 grams. It can be attached to either a collar or harness and is small enough to have no effect on their movement.
Cats have worn these accelerometers without problems in earlier studies in Michelle's PhD.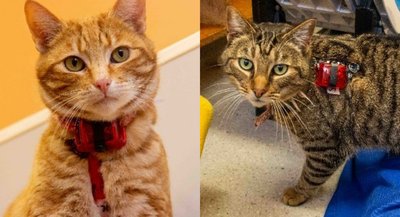 This study is part of Michelle's doctoral research on the use of accelerometers to monitor health and behaviour of domestic cats at the School of Agriculture and Environment.
Michelle says she has already built predictive models, so is able to accurately predict the behaviour of a cat using data from an accelerometer.
"Now I want to put those models to use to study the behaviour of cats in different living conditions. I want to compare the behaviour of cats living exclusively indoors, cats living indoors with outdoor access, and cats living exclusively outdoors," she says.
This study will look at differences between the living conditions, but also at differences in behaviour between summer and winter.
Michelle's PhD supervisor, Associate Professor David Thomas, says the research is a great opportunity to get significant data on domestic cat behaviour, and its findings will also be beneficial for cat owners.
"The results of this research will help cat owners match their cat's feed intake with changes in activity throughout the year, and future research will use these devices to investigate behavioural enrichment for cats housed indoors," Associate Professor Thomas says.
Michelle is currently looking for cats located in Palmerston North to participate in her study. If you are interested in enrolling your cat, or want to know more, please click here.