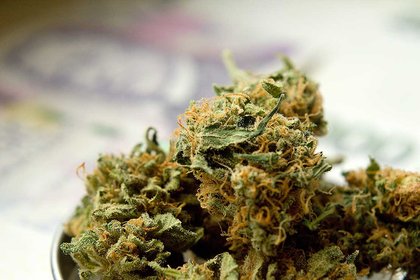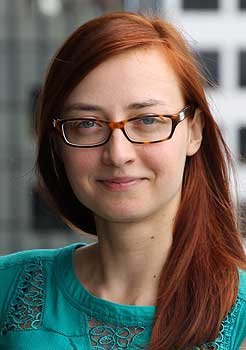 Dr Marta Rychert from Massey University's Social and Health Outcomes Research and Evaluation and Whāriki Research Centre has been awarded almost $250,000 from the Health Research Council (HRC) of New Zealand to explore medicinal cannabis use in New Zealand.
Medicinal cannabis is currently used to address a range of physical and psychological conditions, often without diagnosis or professional advice. The Government has committed to the development of a new regulatory framework for licensed medicinal cannabis products in New Zealand, which will be finalised by the end of 2019.
Dr Rychert says New Zealanders have been using cannabis, both legally and illegally, for medicinal purposes for many decades, but little is known about how they use it, for what medical conditions, how they access it and what advice they receive from health professionals.
"Medicinal cannabis regimes established overseas have experienced a number of issues, including poor affordability, lack of engagement of health professionals and continued black market supply," she says.
"This study will use a survey and in-depth interviews with medicinal cannabis users, their support networks and health professionals to investigate their engagement with the new regime and to provide insights to inform its further implementation. This includes the development of protocols and information resources for patients and health professionals."
College of Health Pro Vice-Chancellor Professor Jane Mills says, "Marta is one of our brightest young researchers and it's wonderful to see such important and relevant work being recognised by the HRC. This study has the potential to bring about real change at a time when New Zealand is debating the way forward for cannabis use in Aotearoa.
"Medicinal cannabis and the policy framework that will surround it's use is an important topic of discussion in New Zealand society. Understanding the perspective and lived experience of consumers and health professionals will help ensure the development of resources that are fit for purpose and focused on ensuring best practice, quality and safety," Professor Mills says.
Council chief executive Professor Kath McPherson says Dr Rychert's research will provide important insights into how the new medicinal cannabis regime is working in practice and help to identify any areas that might need further development.
"The HRC is proud to support talented young emerging researchers in this funding stream and Marta brings a wealth of experience exploring the health impacts of drug policies, both in New Zealand and Europe, so she is well placed to take on this work."
The HRC has awarded Dr Rychert $246,885 for her study entitled Exploring medicinal cannabis use in New Zealand at a time of policy change. The study will begin in June and be carried out over the next three years. The research team includes Associate Professor Chris Wilkins and Dr Jose Pepe Romeo from Massey's SHORE & Whariki Research Centre.
Dr Rychert's study is one of 15 council Emerging Researcher First Grants announced today, worth a combined total of nearly $3.7m. These grants help the country's brightest and best new talent establish independent health research careers in New Zealand.