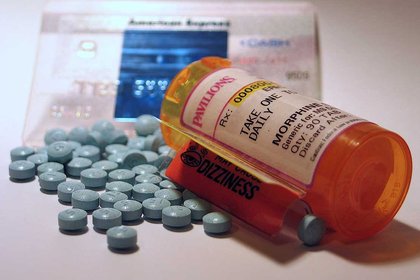 Last updated: Tuesday 5 July 2022
By Dr Cathy Strong
One Ohio city is using refrigerator vans to hold its opioid death bodies, because there are too many for the city morgue to handle each day. With a population of only 140,000, this city expects 800 opioid overdose deaths this year. 
Another Ohio town council, with a population of only 48,000, spends $100,000 responding to people overdosing on the streets, or in their homes. Some councillors want to stop funding the antidote and let addicts die. This is the same debate in school districts and police units that are now having to fund training and stocks of Narcan. 
Everywhere I went people were on first-name basis with Narcan, the antidote to opioid drug overdose. They never know when an addict will collapse in front of them.  Schools have parents collapsing at their kids' sports event, libraries find people dying outside their building, and parishes see overdosed victims outside the church.
The antidote can revive them for 30 to 90 minutes, which is enough time to get hospital help. But the supervisor at a homeless-shelter told me often the addict leaves the hospital and immediately finds another opioid hit – that very same day.  
Ohio is considered the hardest hit by opioid overdose deaths this year, but it isn't alone. Throughout America 64,000 died of overdose last year, and a majority could be traced back to an addiction starting with prescription painkillers called opioids (not to be confused with the less potent poppy produced opium). Even in an affluent New England city in Massachusetts the local council is fed up with the number of opioid deaths and this week decided to follow Ohio and file suit against the drug companies that aggressively marketed the medicine to doctors in the late 1990s.
It's a 15-year-old problem, starting when new-style painkillers like oxycodone and fentanyl flooded the market and were dispensed like lollies by the medical profession. They are expensive, so it was financially worthwhile for drug companies to push doctors to use them needlessly on their patients. Once addicted, patients kept on them, or turned to cheaper heroin mixtures. I ran into one 30-year-old who got hooked after a surgery and, ever since, she opts for any surgery she can get so she can gain more oxycodone. She regularly visits friends in hospital hoping to score a tablet or two.  
And these painkiller addicts are not young people looking for a party high. The average age is 45-55, and the biggest increase over the past year has been those older than 55. Trump declared a public health emergency this month, but not a "national emergency" and hasn't allocated extra funding to stop it.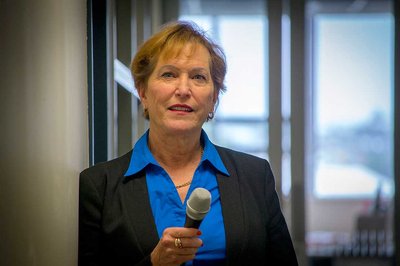 So why aren't we seeing this level of abuse in New Zealand? 
One reason we are somewhat shielded from the worst aspects of the opioid crisis is our centralised health bureaucracy. The next time you get frustrated at the doctor spending consultation time filling out the computer fields, while you just want your sore throat medicine, and then the chemist fusses behind their computer screen, be grateful. This is New Zealand's health system keeping track of who prescribes what medicines. 
This is exactly the system President Donald Trump's Commission on Opioid Abuse proposes in order to stem the spiralling overdose deaths in America. The report, released to the president last week, urged that doctors be required to report to a central prescription database. This is what we have been doing in New Zealand for decades, linked to our Pharmac subsidised pharmaceutical procedure.  
The White House commission pointed out that when someone overdoses and survives, in 90 per cent of the cases their doctor continues to prescribe the risky painkiller. "We have an enormous problem that is often not beginning on street corners; it is starting in doctor's offices and hospitals in every state in our nation," the commission wrote to Trump.
The commission found that some doctors admit that they overprescribe painkillers because their patients have no insurance to ever get needed surgery. Others said they feared being sued if they didn't control their patients' pain. 
ACC and Pharmac make a big difference
This is another difference to the New Zealand medical scene. Through ACC and the public health system we can get the needed surgery, rather than having to rely on addictive painkillers for the rest of our lives. Our socialised health may not work perfectly all the time, but after seeing the situation in the United States I am acutely aware that things could be a lot worse.
But New Zealand's main buffer against the opioid war was our over-cautious and cost-conscious drug subsidy agency Pharmac. The risky opioids were not subsidised here until six years after they were exploited in America. Last week's White House report scolded their national medicine approval agency, FDA, for accepting the drugs too early and relying only on the pharmaceutical company's word that they were not addictive. There were no warning labels on the highly addictive nature of these new painkillers.
By the time Pharmac funded them in 2005, the dangerously high addictive nature of the medicines were well known. Our doctors did, in fact, start to prescribe too much oxycodone in 2011, so the health officials went into gear working with doctors, and the prescriptions tailed off the next year. Six years later America is just starting to try to do the same thing, but by now it is a crisis.  
In trying to get a handle on why some areas have more of a crisis than others, I analysed the states that had the highest opioid prescriptions last year – Arkansas, Alabama, Mississippi, Tennessee, Louisiana, Kentucky, West Virginia. Their tallies are 96 to 120 prescriptions per 100 people. That's right, enough prescriptions for every person living in the state, plus some.   
Most of these states top the list of most economically depressed in the United States, meaning many people are unable to afford vital health insurance. And they were also the states that voted most strongly for Donald Trump for president (60 to 70 per cent of votes cast). It paints an odd economic-health-political picture.   
But one thing is clear: luck has nothing to do with the fact New Zealand isn't facing the same drug death crisis as America. We may get criticised for being a "nanny state" with so much centralised decision-making and computer-sharing controls on our health records, but look at the alternative. 
Dr Cathy Strong is a senior lecturer at Massey University's School of Communication, Journalism and Marketing. She is currently in the United States on research leave.