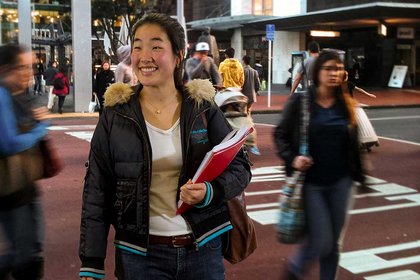 Last updated: Friday 3 June 2022
What does it mean to live in a rapidly growing, super-diverse city where 40 per cent of residents were born overseas while others are more at home with the time when diversity was negligible?
Weighing up the value of ethnic diversity alongside the volume of immigration to Auckland's character and its future prosperity is a vexed and complex issue – one that is top of mind for many who dwell in the country's sprawling metropolis, according to a new report by Massey University sociologists.
A public forum, hosted by an ethnically diverse panel with a breadth of experience in this area, aims to broaden and shed light on the debate about immigration numbers, as well as how both recent arrivals and born-and-bred residents cultivate a sense of belonging.
The June 6 public discussion, Talking ethnic diversity and immigration in Tamaki Makaurau, is being hosted by the Auckland Knowledge Exchange Hub and RIMU (Auckland Council's Research and Evaluation Unit) – a joint venture between Massey University and Auckland Council.
The event was planned after researchers from Massey's School of People, Environment and Planning, Associate Professor Ann Dupuis and Dr Trudie Cain, canvassed recent media coverage and readers' responses to articles published in 2016 about 'ethnic diversity' and 'immigration' and wrote a report. The panel will speak on three themes that emerged from their work, followed by a Q&A session.
They will tackle gnarly questions such as: Can Brexit/Trump happen here? When is enough enough? And what does it mean to belong to this place?
Convenor for the discussion Dr Trudie Cain, a sociologist, says the event will be an opportunity to delve into the complexities of the immigration issue that has, at times, been divisive.
"On the one hand, immigration benefits the local economy and immigrants are embraced for their social and cultural contributions. On the other hand, immigrants are often blamed for the challenges facing Auckland – the city's inflated house prices and pressures on natural resources and infrastructure, for example," says Dr Cain.
"With the backdrop of Trump and Brexit, ethnic diversity and immigration will be major issues in the upcoming election," she says. "This event will provide the opportunity for Aucklanders to ask some hard questions about the implications of ethnic diversity and immigration for the future of our city."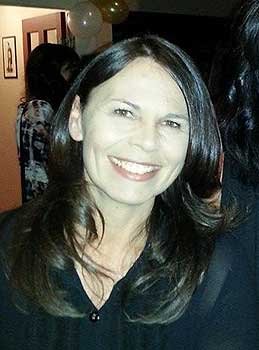 Aucklanders' concerns about immigration under spotlight
Findings from the report by Dr Cain and Dr Dupuis reveal a sense of economic disenfranchisement felt by some Aucklanders.
"This was evident in the way [online] commenters [to NZ Herald articles] wrote about their frustration at feeling locked out of the housing market and their sense that newcomers were taking what was often described as 'kiwi' jobs," says Dr Cain. "The tenor of many of these comments was simultaneously anger and fear that they no longer recognised the Auckland they grew up in," says Dr Cain.
A related question emerged about whether Auckland has reached saturation point – that there are limits to immigration levels. "This was articulated in numerous ways but commenters often drew on metaphors to describe a city that is flooding and in need of the flow being slowed down or the tap being turned off," she says.
Questions about the role of government in managing population growth, population distribution and the point at which a city no longer has the infrastructure to be viable were also raised. "Interestingly, these questions are being raised across the political spectrum. What is clear is that immigration and ethnic diversity will be a key feature of the forthcoming election."
"To talk about these issues means having a conversation that considers more broadly the values of this city as well as what it means to belong here. Who is a New Zealander, and who is an Aucklander? And how might we demonstrate our values to newcomers?" Dr Cain says.
She hopes that for people who attend, the discussion will broaden understandings of newcomers beyond the economic benefits they bring to "understanding immigrants as whole people with complex life stories and migration pathways."
Facilitator Feezela Raza is Principal Advisor, Diversity and Inclusion at Auckland Council.
Panellists:
Distinguished Professor Paul Spoonley – Massey University demographer
Borni Te Rongopai Tukiwaho (Tūhoe, Te Arawa, Tūwharetoa) – artist (director) and working on issues of inequality with Equity NZ and Te Pou Theatre
Jenny Lim – Sport Capability Director at Harbour Sport, leads the ActivAsian project
Precious Clark (Ngāti Whātua, Waikato and Pākehā) – Managing Director of Maurea Consulting Ltd, which provides culturally-driven solutions and promotes Māori culture globally
Bev Cassidy-McKenzie – Chief Executive at Diversity Works New Zealand
Event details:
Date: Tuesday 6 June 2017
Venue: Upper NZI Rooms, Aotea Centre, Queen St
Time: 5.00 – 7.00 pm - Drinks and nibbles served from 5.00-5.30pm
To register for the event, please email: rimuinsightsevents@aucklandcouncil.govt.nzunc.