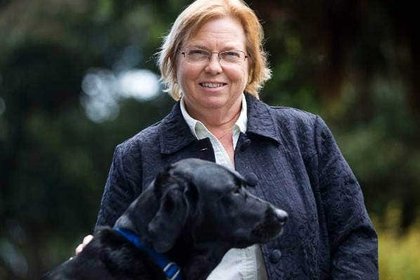 Last updated: Monday 28 November 2022
Drawing from her own experience as a parent of disabled children and an active member of disability communities, Dr Good says she has become acutely aware that disabled people and their families were forgotten in the COVID-19 national response.
"I have heard the stories of how disabled people struggled to isolate safely, get COVID-19 tests, access vaccinations and regular health care, as well as some of the specialised care needed as a result of COVID-19.
"I am excited to have been invited to join this research team which is providing critical insight into the impacts of the pandemic response on disabled people and their access to disability support services and health care. We have found very little research into the pandemic experience that has included the voice of disabled people. This research is important so disabled adults and children in New Zealand are not forgotten."
Funded by the Lottery Health Research Grant, the project explores the experiences of people with disabilities in accessing health care during the COVID-19 pandemic, and the possible short and long-term impacts on their health outcomes. This collaborative research is underway and has been presented to the Ministry of Health and various disability groups across the country.
Dr Good along with Victoria University's Dr Solmaz Nazari Orakani, Professor Karen McBride-Henry and Dr Tara Officer, and Dr Michael Roguski from Kaitiaki Research and Evaluation interviewed 60 participants with a broad range of disabilities and impairments about their experiences in accessing health care and disability support services.
"We are currently analysing the data from these interviews. We are also planning our next stage, a series of workshops with groups within the disability community. These translational workshops will focus on understanding the influence of different impairments, socioeconomic status, and demographics on access to health care and disability support services.
"Through the workshops and in consultation with a broad range of disabled people, recommendations for improving the health and disability support system will be created."
The initial findings can be found in this infographic and presentation.
Wednesday 15 June 2022
New research into the behaviour of tree wētā will enable better monitoring of the species without the need to kill them.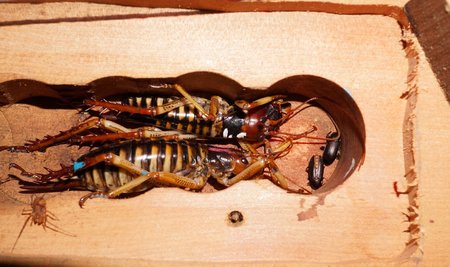 Wednesday 1 June 2022
Dr Zoë Port is a Lecturer in the School of Management at the Massey Business School, and also Co-Director of the Healthy Work Group research team.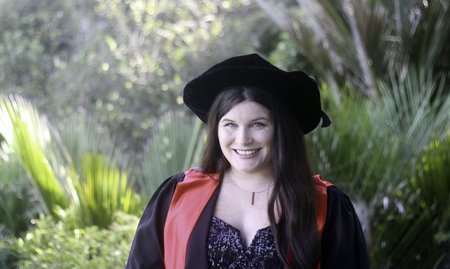 Thursday 2 June 2022
Coping with the death of a loved one is difficult for any whānau but when that death is suicide, it is particularly difficult due to the stigma associated with it.