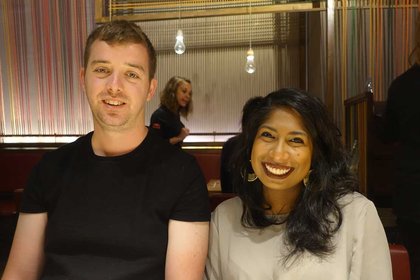 Last updated: Tuesday 22 March 2022
Originally from Malaysia and growing up in the Philippines, Rhema Chatiya Nantham decided she wanted to move to New Zealand for university. Spoilt for choice, she has a very straightforward reason for choosing Massey.
"I chose Massey simply because the name of the degree was different to all other universities – Bachelor of Business Studies (BBS), compared to Bachelor of Commerce. I thought this was a straightforward degree name and its difference would give me an edge when I applied for jobs."
Fast forward to her final year majoring in Finance, Rhema was in a leadership class being taught by Dr Farah Palmer when she came to the sudden realisation that actually, this was what she wanted to pursue: a career in leadership.
"I signed up for a Master's in Business Studies (MBS) and majored in Management to pursue leadership research. The whole experience was exciting and exhilarating. I had found my passion – women in leadership."
After finishing her MBS, Rhema took on a role at Massey helping to manage the Young Women in Leadership programme, she then helped to launch the Strengths@Massey programme and the Kahurei programme.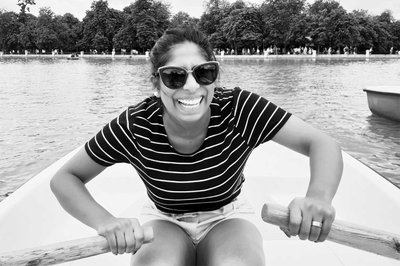 When the role finished, Rhema and her husband moved around New Zealand for different jobs and experiences, but ever since her discovery of leadership studies, she knew she wanted her career to revolve around running leadership development programmes for women and helping women grow. In 2019, Rhema decided it was time to make that happen, so she committed to a PhD.
"My research learns from the experiences of women who grew up as 'third culture kids' to advance global leadership development by understanding the challenges that these children experience with each international move.
My research gives a voice to an underrepresented group because all my participants are women of colour, who have spent significant parts of their youth living in different countries.
They share their life stories, which are understood through a critical race feminist lens to appreciate the racist, sexist challenges they experienced from a young age and the coping strategies they used to adapt into their new socio-cultural contexts."
Rhema feels blessed to have so many strong and influential women in her life, many of whom she has met along her Massey journey.
"My best friend is one of the first people I met at Massey. Ten years on, our friendship is stronger, and we have seen each other through every phase of our womanhood.
I believe that I can learn from every woman who is in my life and the beauty of being a woman is that we get to share our unique definition of womanhood and support each other."
For Rhema, International Women's Day is a universal reminder to recognise and celebrate women's achievements and plights.
"It should be part of our everyday culture to celebrate diversity and provide platforms and opportunities to share. Our stories are our most valuable assets because they are unique to us, and we can only learn from one another through telling our stories."