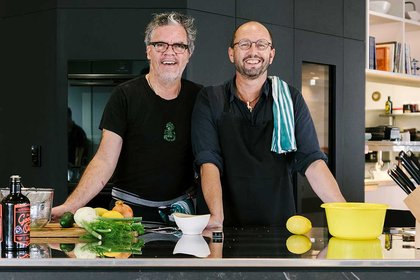 Last updated: Monday 21 March 2022
Judging for the 2021 New Zealand Food Awards got underway on Friday with some of the industry's biggest names bringing technical, culinary, scientific, and commercial expertise to the judging panel.
Renowned chef Peter Gordon ONZM has joined the Food Awards' whānau. He says quality, taste, texture and presentation of the products, as well as innovation, must be spot on.
"I'm also looking for those who are committed to ethical, sustainable growing and production practices, who celebrate the manaakitanga afforded to us by those who grow our food and those who pay attention to New Zealand and the Pacific's economy, employment and future."
The chef, and his partner Alastair Carruthers, have launched a new venture - Homeland - supporting the local food sector.
"Homeland is here to sell great food in a damaged world. Insights from more than 100 producers, trade and economic agencies grappling with COVID-19 shaped its design. Our biggest driver is powerful, sustainable kai for everyone, and we support food producers delivering sustainable kai that comes from Aotearoa and the Pacific."
Producers become part of the Homeland family, he adds. "We serve their kai in the dining room, teach people how to cook it, make great tasting take-home feeds, and sell direct to consumers."
Also new to the judging panel this year is registered nutritionist Danijela Unkovich of Nourish & Tempt. The Massey University alumni has a massive 88,000 followers on Instagram and trained at the prestigious Le Cordon Bleu London Culinary School.
She's looking forward to providing a nutrition-focused lens to judging this year.
"The New Zealand Food Awards call upon a range of disciplines to carefully consider food and beverage products from different industry perspectives. I've always been a keen follower of the awards and I'm ecstatic to join the judging panel of this prestigious programme.
"For consumers, it can be difficult to navigate the world of food and beverage products. The awards shine a trusted spotlight on products and companies who exhibit excellence within the food industry.  I look forward to providing a nutritional lens in the context of how a product meets the needs of consumers, ingredient quality and, of course, how it tastes."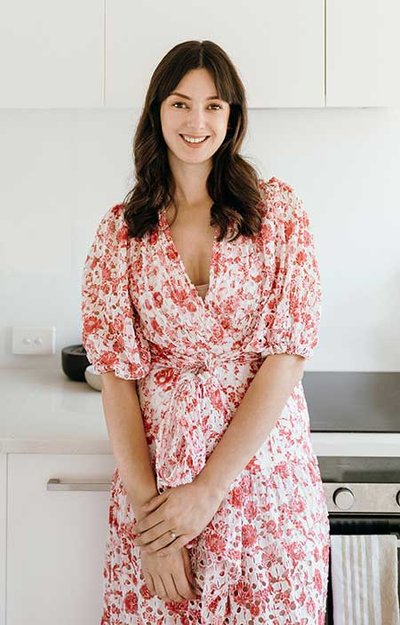 Head judge Kay McMath has been part of the awards' programme for over a decade.
"The New Zealand Food Awards is the most robust judging of food and beverage products that I have been involved with. In no other competition which I have headed does each product get reviewed by such a wide range of disciplines – from food technologists to packaging experts, to food regulators and nutritionists. Each is able to provide expert feedback on a product's performance in their specialist area," she says.
"This year, the judging has three themes – innovation, sustainability and excellence – and every judge will assess the products from this criteria as it applies to their discipline. The quality mark that is awarded to top performing products is a real assurance that the product is the very best in its category."
Alongside the panel of expert judges this year will be four "consumer judges" – people who represent Kiwi households, eating habits and various demographics.
The judging process is built on the pillars of technical capability, consumer acceptability, regulatory compliance and food quality and safety. Entries are required to meet their category criteria and baseline scoring for each judging phase to progress. This ensures consumers can trust any brand wearing the New Zealand Food Awards quality mark, know the product is manufactured here in New Zealand and that it represents outstanding food technology, production, manufacturing and marketing.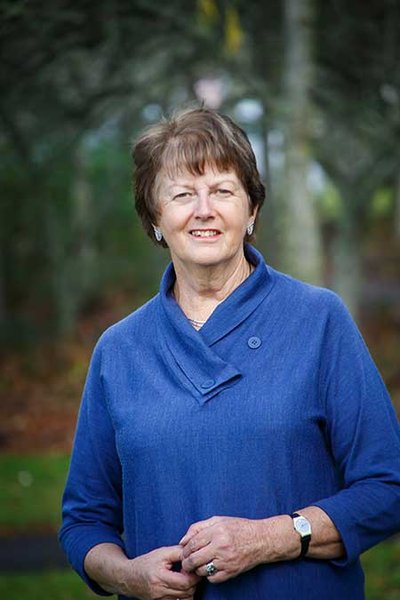 Finalists will be announced 18 August and the winners will be announced 14 October at the gala dinner in Palmerston North.
The awards programme is made possible with the support of Palmerston North City Council, New Zealand Food Safety, Countdown, AsureQuality, Cuisine Magazine, KiwiSo, New Zealand Trade and Enterprise, Villa Maria, FMCG Business, FoodHQ, The Food Innovation Network, and The New Zealand Institute of Food Science & Technology Ltd.
Key dates:
18 August – Finalists announced and tickets to the gala dinner go on sale
18-31 August – People's Choice voting opens
14 October – Gala dinner and winners announced, Central Energy Trust Arena, Palmerston North, 7pm-11pm
For more information, visit www.foodawards.co.nz
Or follow us on social media: