Last updated: Wednesday 12 July 2023
The summit is sponsored by the The Food and Agriculture Organization (FAO) of the United Nations.
Massey University's Distinguished Professor Paul Moughan, Riddet Institute Fellow Laureate, is chairing the International Symposium on Dietary Protein for Human Health at Utrecht in the Netherlands from 14-16 September 2023.  
The three-day conference will cover a broad range of topics, from the different nutrient requirements of specific age groups, to solving problems of sustainability and global availability of food.
Along with Professor Moughan, who is a leading authority on protein and nutrition, six scientists are presenting at the event that are either New Zealand researchers or have Massey connections as Riddet Fellows. The New Zealand-based presenters aligned with the university via Riddet are Senior Research Officer Dr Suzanne Hodgkinson, Adjunct Professor Barbara Burlingame, Research Officer Dr Sylvia Chungchunlam and Riddet Fellow Dr Andrew Fletcher of Fonterra.
A total of 37 scientists will speak at the summit.
Professor Moughan says it's a milestone conference.
"It will provide a forum for debate to inform the complex issues around protein and amino acid nutrition and sustainable food production.
"Sufficient and efficient food protein production by 2050 is a looming global issue. The gathering in Utrecht will feature the world's leading scientists in the field."
The symposium is co-organised by FAO, the Riddet Institute and Wageningen University and is being held in cooperation with the International Atomic Energy Agency.
Presented both in-person and virtually, the symposium's proceedings are to appear in a leading open-access journal. Original research will be published and presented in posters and selected oral sessions.
The Riddet Institute is hosted by Massey University in Palmerston North and focuses on fundamental and advanced food research.  
Thursday 13 April 2023
A Massey protein expert is helping the Bill and Melinda Gates Foundation find ways to feed malnourished mothers in the developing world.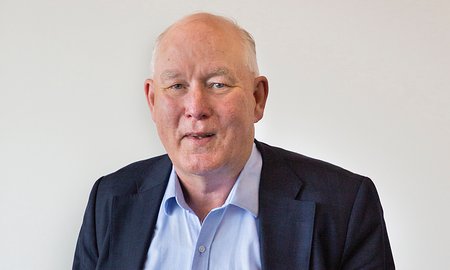 Wednesday 13 March 2019
Distinguished Professor Paul Moughan has been honoured with a Supreme Silver Medal from Wageningen University and Research Centre, one of the Netherlands' top universities.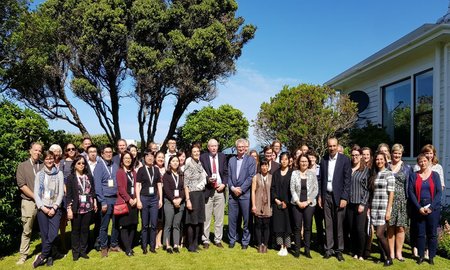 Wednesday 8 August 2018
Distinguished Professor Paul Moughan has spoken to science chiefs and leading scientists from G20 countries about an upcoming food and nutritional security report.