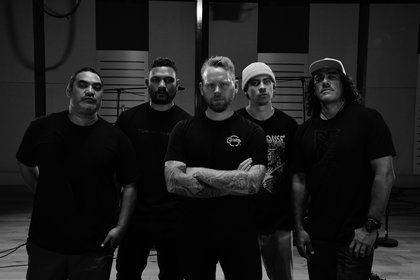 Last updated: Thursday 30 June 2022
The live renditions of Proud Man and Mr Reggae, taken from their album L.A.B V, mark the band's first official release of live tracks. The two songs were filmed and recorded live at Massey Studios, Toi Rauwhārangi, College of Creative Arts (CoCA).
The band initially recorded the live versions for release on social media, but were so happy with the sound and performance from their time at Massey that they decided to release the audio worldwide on all streaming platforms.
International student Jonas Persson and fellow student Nicole Hardie from the Bachelor of Commercial Music Technology programme were assistant engineers on the day. Massey staff member Mike Gibson from the School of Music and Creative Media Production Te Rewa o Puanga was sound engineer.
Nicole says the band were a pleasure to have at Massey and the crew had a lot of fun working on the project.
"They create such a great buzz in the studio, and are all ridiculously talented musicians. I feel so lucky to be part of these projects through Massey. There's always plenty of new people to meet in this creative field and it's a real privilege to work with such genuine and humble musicians like L.A.B and other great bands in Aotearoa."
School of Music and Creative Media Production project manager James Coyle says it's a great credit for two Massey students to have behind them.
"It's wonderful to have a professional recording studio on site at CoCA in Wellington. Not only is it a fantastic contribution to the Aotearoa music scene, but it provides opportunities for our Bachelor of Commercial Music and Bachelor of Creative Media Production students to work side-by-side with professionals on high quality productions."
Check out the tracks here: https://labmusic.bandcamp.com/album/live-at-massey-studios
Monday 4 April 2022
"I am hugely honoured to receive this invitation and really excited to think of what will happen during this year."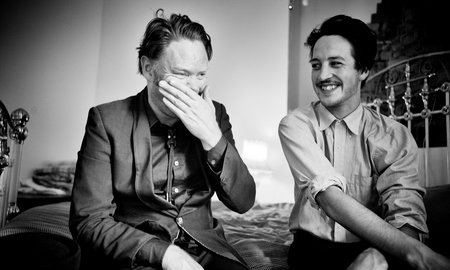 Friday 28 June 2019
Two of Aotearoa's musical pioneers, the late Pixie Williams and Ruru Karaitiana, were honoured at a special commemoration event at the National Library of New Zealand in Wellington this week.