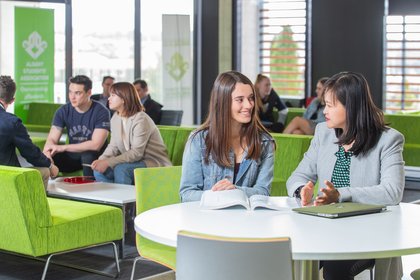 Last updated: Thursday 18 May 2023
Now that all financial advisers in Aotearoa New Zealand who are authorised to provide regulated financial advice have met the equivalent of Level Five (version two), a new purpose-built qualification will offer the opportunity to set themselves apart from the crowd.
The 100 per cent online Diploma in Business Studies (Financial Advice) is delivered in partnership between Massey University and Kaplan Professional, Australia's leading provider of financial services education.
Anyone who has completed an eligible and equivalent level five qualification from any institution in New Zealand can enrol in the diploma and complete just two additional subjects to achieve a higher qualification.
On completion of the Diploma in Business Studies (Financial Advice), advisers will be eligible for entry with credits into Massey's Bachelor of Business (Financial Planning and Advice) - the only qualification of its kind in the country.
Massey Business School International and Strategic Partnerships Director Dr Jeffrey Stangl says the new qualification was a natural extension of the university's partnership with Kaplan Professional.
"Massey University is pleased to partner again with Kaplan Professional in providing an industry-leading qualification, which builds on from the already popular Certificate in Financial Advice. Undertaking the diploma in advance of any required regulatory changes will place financial advice providers and advisers themselves at a competitive advantage.
"The diploma provides entry into our Bachelor of Business (Financial Planning and Advice), which is unique to the New Zealand market. By completing both the certificate and diploma and earning credits, advisers can take incremental steps towards achieving a full bachelors degree."
Advisers can choose two subjects from a range of specialist electives, including:
Client engagement skills
Ethics in financial advice
Investment
Life, disability and health insurance
General insurance
Residential property lending.
Kaplan Professional Chief Executive Officer Brian Knight said a key feature of the diploma is its focus on the development of fundamental financial advice skills, especially with the Financial Markets Authority placing great emphasis on client engagement and the ethical and professional obligations of advisers.
"The diploma offers an engaging and valuable learning experience to advisers that is a step up from the current standard, so each elective is written and delivered by a hand-picked team of industry practitioners and subject matter experts."
"The client engagement skills elective enables advisers to delve deeper into behavioural finance concepts, while exploring how emotional intelligence and critical thinking can assist them to better understand the different perspectives of their clients.
"The Financial Advice Code is a critical component of the Financial Markets Conduct Act 2013, so the ethics elective examines the ethical and professional obligations of advisers through a broad philosophical lens, helping them to better navigate complex situations that they may encounter when engaging clients in the advice process.
"We think the diploma sets a new industry benchmark, offering a cutting-edge and innovative learning experience like no other for those who are eager to stand out from their peers in a competitive environment," Mr Knight says.
Advisers have 12 months to complete the two additional elective subjects to achieve the Diploma in Business Studies (Financial Advice).
Intakes commence every second month and run for 12 weeks each, providing advisers with the flexibility and freedom to plan their studies around their personal and professional commitments.
The next available intake commences on 5 June.
Thursday 14 October 2021
Massey Business School (MBS) is continuing the premium financial planning qualification Certificate in Financial Advice following its successful launch late last year.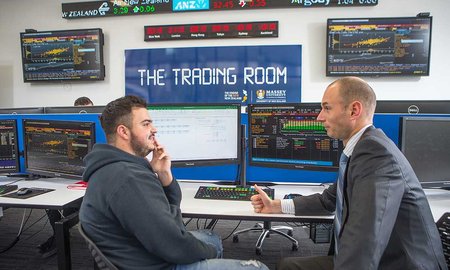 Monday 14 December 2020
Massey has partnered with Kaplan Professional to help potentially 25,000 financial advisers meet a new standards regime in New Zealand.