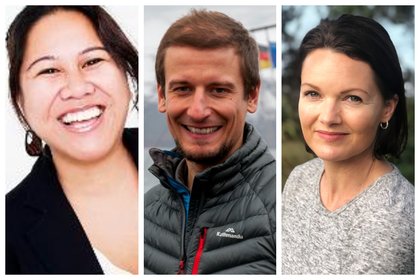 Last updated: Thursday 31 March 2022
Three Massey academics have been awarded Rutherford Discovery Fellowships, enabling them to focus on their cutting-edge research for the next five years. 
One of New Zealand's most prestigious fellowships, the Rutherford Discovery Fellowship is only awarded to ten applicants throughout New Zealand annually and Massey has received roughly a third of the total awards this year. 
Massey recipients are:
Dr Siautu Alefaio-Tugia: School of Psychology - 'Redefining the humanitarian landscape: Pacific-diasporic disaster resilience'. 
Dr Gabor Kereszturi: School of Agriculture and Environment - 'Caught in action - volcano surveillance with hyperspectral remote sensing'.
Dr Libby Liggins: School of Natural and Computational Sciences - 'Tohu of change for Aotearoa New Zealand's marine biodiversity'
While many fellowships are awarded to those with established careers, the Rutherford Discovery Fellowships are designed specifically to nurture and encourage academics earlier in their career development in Aotearoa. 
Established 10 years ago, the Rutherford Discovery Fellowships seek to attract, retain and develop New Zealand's most talented researchers and support their career by helping them to establish a track record for future research leadership.
Dr Liggins one of the successful candidates says it is an immense privilege to receive a Rutherford Discovery Fellowship.
"It validates for me personally, that my research efforts are recognised and my aspirations for New Zealand's future are valued. 
"I am excited about progressing this research, generating new knowledge, connecting with communities and other researchers in New Zealand and overseas."
To apply, candidates had to outline their research plans and share a comprehensive leadership statement about themselves, their discipline and how they intend to develop themselves in order to be a leader for New Zealand in their area. 
Dr Liggins says the Rutherford Discovery Fellowships are unique in that they invest in the vision of individuals: "For me, I am at the career stage where I have a clear view of what my research trajectory and contribution could be, but to follow this trajectory would require concentrated research effort and time that only this fellowship scheme provides." 
This year, all three applicants interviewed were successful in their bid for the fellowship, and in 2019 Massey had five candidates who were all successful. 
Massey Provost Professor Giselle Byrnes says this continued representation in the awards shows Massey's pedigree in this area and is a huge achievement for both the academics and the university.
"Having almost a third of the awards going to Massey researchers is a great reflection of the importance we place on supporting our early career academics and it showcases the truly ground-breaking excellent research being produced at Massey University.
"The real value of the Rutherford Discovery Fellowship is that it encourages a focused period of time, allowing research outputs to be shared with a broad audience so that people can really see the benefit of investing in research and science." 
More information on the new Rutherford Discovery Fellows is available at royalsociety.org.nz/RDFs including statistics about the funding round.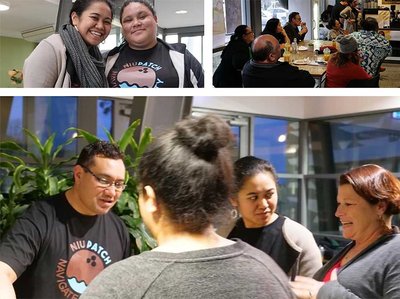 Dr Siautu Alefaio
Research summary
Of all the Earth's regions, the Pacific is one of the most prone to natural disasters and poses significant complexities for disaster resilience and humanitarian response. Samoa, for example, confronted a measles epidemic in 2019, followed by the global COVID-19 pandemic in 2020. In Fiji and Vanuatu, the pandemic was compounded by Cyclone Harold. The serious disruption to everyday life overwhelms communities and exposes societal inequities. Pacific-diasporic response to disasters through families and churches of those affected is often more effective and enduring than that of aid agencies and governments as regular systems of remittance are already in place. 
This Rutherford Discovery Fellowship research programme conceptualises a reset in the humanitarian landscape through recognising the importance of Pacific-diasporic initiatives in Aotearoa New Zealand as a breeding-ground for disaster resilience and community-humanitarian response. Using Fa'afaletui, a Samoan metaphorical concept of searching for wisdom, Dr Alefaio will analyse concepts and ideas embedded in Pacific-diaspora initiatives to produce two original contributions to contemporary humanitarian, disaster and psychology contexts. The first is a psychological framework of humanitarian response and disaster resilience grounded in Pacific-Indigenous concepts. The second is an articulation of Pacific disaster resilience through community initiatives of innovation. The outcome of this research programme will go beyond just another form of psychology and create systems-level change, enabling a scale-up of new innovations that are grounded in community resilience for humanitarian and disaster contexts.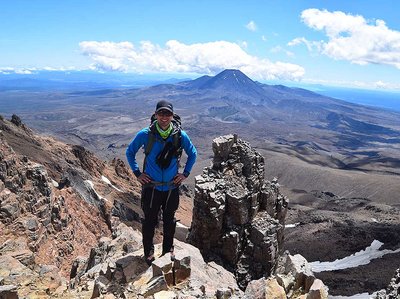 Dr Gabor Kereszturi
Research summary
Understanding volcanic eruptions is challenging due to the complexity of the physical and chemical processes that precede them, most of which are hidden underground. Key to understanding the eruption risk for a particular volcano is an understanding of the hydrothermal system at its core. Volcanic hydrothermal systems are windows to the volcano's evolution, since they connect deep magma-generated heat, gasses and fluids with the surface. For example, the magnitude and style of an eruption depends on the amount of steam and/or vigour that is added from below. Furthermore, as hydrothermal fluids rise through cracks and pores, they chemically alter the host rocks they contact, forming new minerals with different properties. This hydrothermal alteration can degrade the rock's mechanical properties and lead to a partial collapse of a volcano's sides – a potentially catastrophic process that can occur without much warning.
New Zealand hosts one of the most active and productive volcanic regions on Earth, the Taupo Volcanic Zone, whose many volcanoes each host a significant hydrothermal system. However, their 3D extent beneath the surface remains poorly understood. As volcanoes tend to be inaccessible and potentially dangerous, scientists often use airborne geophysics and remote sensing to collect aerial imagery. Through this fellowship, Dr Kereszturi will extend the use of remote sensing to include hyperspectral imagery – detecting wavelengths beyond visible light. Hyperspectral imaging can reveal the extent, type and relationship of hydrothermally-altered minerals normally hidden from view. When combined with traditional monitoring techniques (analysis of surface gases, fluids, and rocks), hyperspectral remote sensing not only enriches our theoretical understanding of volcanic systems, but it also allows us to better anticipate and plan for future eruptions. In addition, Dr Kereszturi aims to use hyperspectral remote sensing to measure volcanic carbon dioxide emissions, providing a new and more reliable way to quantify volcanoes' contribution to the global carbon budget. With the development of this new tool, this research has the potential to improve our understanding of complexity in volcanic eruptions and will also be helpful for formulating informed-advice for policy makers.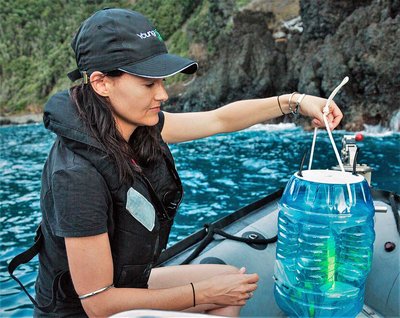 Dr Libby Liggins
Research Summary
Species are on the move, and the driving force for this global redistribution of biodiversity is climate change. In many coastal marine environments, ocean climate change is causing species ranges to shift towards the poles of the Earth and is also driving native species to extinction. These ecosystem changes have resulted in far reaching socio-economic challenges, crippling local fishing industries and livelihoods. While the degree of oceanic change in New Zealand is so far less than that of many other countries, it remains one of our most pressing marine issues. Shifts in coastal currents, temperatures, and the frequency of marine heatwaves are now noticeable. However, due to our complex coastal oceanography and regional weather patterns, poleward range shifts may not be the only response of our marine biodiversity to climate change. Instead, there may be a mosaic of changes around our coastlines, with an uneven distribution of local species decline, growth, or relocation. Although difficult to detect, quantifying these biodiversity responses would give us forewarning of greater changes to come.
Dr Liggins will examine these biodiversity responses to ocean climate change in New Zealand to establish tohu (signs) of future marine biodiversity change. Modelling of species biology with past and forecasted ocean conditions will predict hotspots of significant coastal biodiversity change. These sites will be used for targeted species sampling and analysis to detect genetic signs of recent population growth, decline, or adaptation to a changing ocean climate. As sightings of species in new locations are most likely to be witnessed by New Zealand's ocean-going community, Dr Liggins will also use her existing citizen science platform to establish observer networks for ongoing monitoring. She will invite local communities, iwi, interested agencies and industry partners to hui to determine which species sightings may be tohu of change in different regions of New Zealand based on published information, local knowledge and mātauranga.
Over the course of this fellowship, Dr Liggins, together with citizen scientists, will identify and monitor marine biodiversity change in New Zealand, contributing to the global understanding of climate change impacts, and empowering New Zealanders in their role as kaitiaki (guardians) to make informed decisions about how to manage or mitigate the changes.