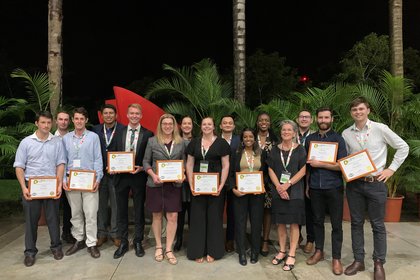 The competition brings together the next generation of the agrifood sector from all over the world in a unique setting to showcase their analytical and problem-solving abilities.
In the only worldwide case study competition that solely targets the agribusiness industry, teams are required to work through a complex case study, develop creative practical solutions to solve real-world problems and present their perspective, analysis, and recommendations to a panel of judges.
Jack Keeys, Shaun Snoxell, Louis Bately and Shena Chatterjee won first place for their case study 'Shared-X Impact Farming'.
Lachie Davidson, Jessica O'Connor, Rueben Dods and Alton Gonipon, took out second place, while Massey University's postgraduate team narrowly missed the final. All teams were funded by Food HQ, a world-class food science and innovation hub headquartered in Manawatū. Massey University PhD student DJ Apparao, supervised by Professor Nicola Shadbolt and Dr Elena Garnevska, won the 2022 IFAMA Best Paper Award with their paper 'Member Heterogeneity and Organisational Commitment-An empirical study of a New Zealand dairy co-operative'.
Professor of Farm and Agribusiness Management Nicola Shadbolt and Senior Lecturer of Agribusiness Dr Elena Garnevska have been active members of IFAMA for many years and facilitated the winning teams and other Massey entrants.
"IFAMA is very much a meeting of like minds, with those concerned about what's going on in the world of food –how agribusiness connects both through academia and through the industry, to help feed the world and address big issues that are out there," says Professor Shadbolt.
To prepare the teams, Professor Shadbolt and Dr Garnevska hold three extensive workshops every year which include covering previous case studies and industry visits to talk to industry leaders.
Having piloted this method of training for the IFAMA case study teams, AGMARDT® are now funding FoodHQ, working with Professor Shadbolt and Dr Garnevska, to further enhance this training programme.
The Strategic Thinking for Agrifood Management Programme (STAMP) participants are young professionals from across the whole value chain, from a wide range of sectors and final year undergrad / postgrad students.
IFAMA 2023
With spirits high, Dr Garnevska, who is organising the 2023 global case study competition, looks towards IFAMA 2023 being hosted in New Zealand.
"IFAMA ensures us that we are on the right track globally in terms of agriculture and what we're providing in terms of knowledge in agribusiness. IFAMA conferences are where I was exposed to the Harvard-style discussion case studies that I am using extensively now in my teaching and the training we're providing for young agribusiness leaders," she says.
Industry leaders and institutions from over 80 countries are expected to attend IFAMA 2023. Professor Shadbolt says these conferences produce more than certificates.
"For all involved, a lot of personal development and networking is provided out of this opportunity. It's a way of keeping in touch with like-minded people who are keen to know more. Every business wants to understand more about other solutions, and now our students and our country are a part of sharing those solutions."
For more information on IFAMA 2023, please contact Professor Nicola Shadbolt.
Friday 2 September 2022
The most comprehensive study of pastoral farming ever undertaken in New Zealand was launched today by Agriculture Minister Hon Damien O'Connor.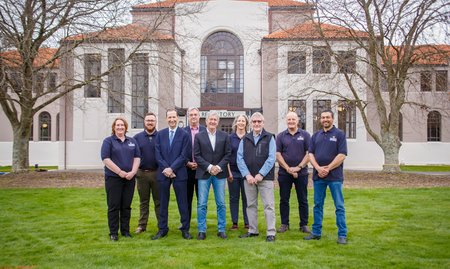 Wednesday 28 September 2022
Agricultural students are receiving a boost to their mental health thanks to a new wellbeing programme being piloted at Massey.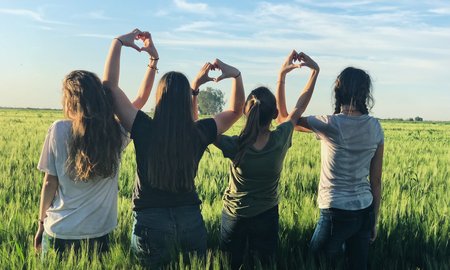 Wednesday 21 July 2021
A team of Massey graduates have put their knowledge of food and agribusiness to the test, and gained first place at the annual International Food and Agribusiness Management Association case study competition.