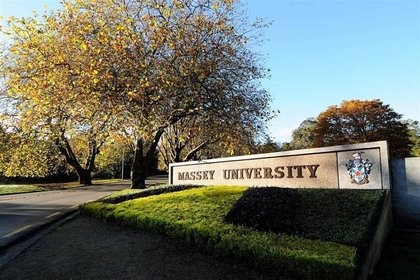 Last updated: Tuesday 21 November 2023
There are 210,198 scientists globally listed in Stanford University's annual rankings and this year the list uses a newly developed composite indicator. This ranking is widely used by universities around the globe as a measure of their research excellence and impact.
The World's Top 2% Scientists commenced in 2019, and is updated annually, representing the most-cited scientists in various disciplines. The report was prepared by a team of experts led by Stanford University Professor John Ioannidis. The latest ranking provides standardised information on citations, h-index, co-authorship-adjusted hm-index, citations to papers in different authorship positions, and a composite indicator.
The highest ranked of our staff across the entries international single year data was from Institute for Advanced Study Distinguished Professor Marti Anderson at 703. Followed by Director Riddet Institute Harjinder Singh at 4,944, and School of People, Environment and Planning Professor Regina Scheyvens at 9,499.
Dr Scheyvens says the environment she works in has helped her achieve this ranking.
"Massey has provided me with some great colleagues, mentors and opportunities to thrive in the research space and in turn I try to create space and find resources to support others, especially my postgraduate students and Pacific collaborators".
Among the researchers on the list is Associate Professor Ruggiero Lovreglio from School of Built Environment and Rutherford Discovery Fellow for Royal Society Te Apārangi.
He says it is awesome to have his work recognised internationally.
"This was possible thanks to a team effort as the key to my success is collaborating with many beautiful minds here in New Zealand and overseas."
School of Communication, Journalism and Marketing Professor Henry Chung is also featured on the list. He describes it is a huge honour to be included in the top two per cent of scientists this year.
"Thank you to everyone at Massey University for helping me to achieve this success."
While the rankings cited here relate to publication metrics over the 12 months of 2022, the Standford work also ranks scientists over the length of their research career. Massey has 82 staff on that list which demonstrates sustained high-quality research from our world-leading researchers.