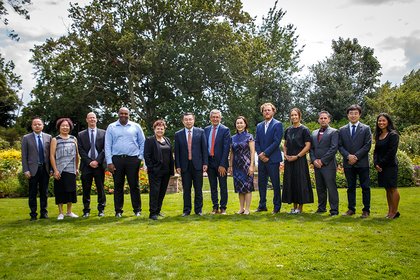 Last updated: Monday 20 March 2023
The collaboration with HEBUT was Massey's first "joint college" programme with a Chinese partner university and has already produced successful projects including the launch of a joint degree programme in Information Science in 2015. It is one of Massey's key strategic international partnerships and is the Chinese partner most-visited by the Vice-Chancellor and the Senior Leadership Team.
The focus of this recent visit was to discuss the current Bachelor of Information Sciences format. Discussions were also held regarding a collaboration on the Master of Information Sciences programme. The delegation also met with Massey's Centre for Professional and Continuing Education (PaCE) to discuss the delivery of a programme on teacher training pedagogy that will receive funding by the Chinese Ministry of Education.
On the Auckland Campus the delegation were able to meet with Massey University College to explore the possibility of delivering a foundation programme in HEBUT to provide another pathway for undergraduate students. They also met with representatives from the Massey Business School to plan for the first recruitment round of the newly signed Master of Management agreement.
Their visit included a tour of both the Manawatū and Auckland campuses and Professor Jan Thomas said it was a privilege to host the delegation from Hebei University of Technology in their first overseas trip since the pandemic.
"We are proud of Massey's long standing partnership with HEBUT and look forward to expanding the range of programmes to give more students direct pathways to complete their studies. The level of interest in the Information Sciences collaboration between the two institutions shows that students are enjoying the options and opportunities that internationalised education creates."
HEBUT is one of the first batch of 211 universities in China and a national double-first-class discipline construction university, which specialises in technology, science, economics, management and the arts.
Wednesday 27 April 2022
Massey has four MLC's in China including Hebei University of Technology (HEBUT), Canvard College, Beijing Technology and Business University (Canvard College, BTBU) Hainan University and Nanjing University of Finance and Economics (NUFE).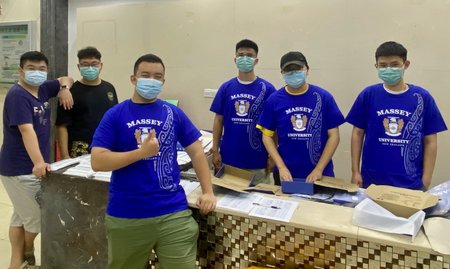 Wednesday 3 November 2021
Massey University is launching its third dedicated learning centre in China for students who want to study at the university but are unable to travel to New Zealand due to the temporary closure of borders.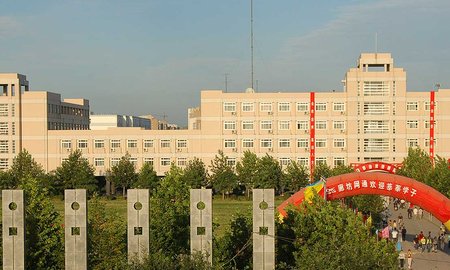 Friday 12 April 2019
Massey University has renewed its memorandum of understanding with Hebei University of Technology.