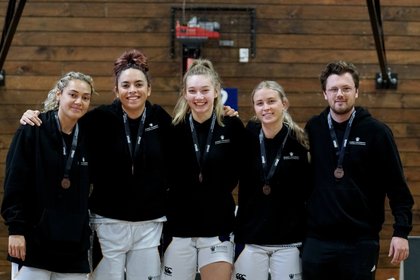 Last updated: Monday 23 May 2022
All eight universities entered male and female teams for the tournament hosted at Massey's Manawatū Sport and Recreation Centre on the weekend of the 14-15 May. The teams comprised students who had proven themselves as top players within their university to take part in the exciting two-day competition.
The Massey women's team was led by current New Zealand Tall Fern Ella Fotu, along with Coola Baudry, Alix Blyde, and Brynn Dergousoff. In a fierce semi-final match, the team faced Lincoln University in a game that went down to the final minutes until Lincoln came out on top. The team took on University of Waikato in the bronze-medal match, resulting in a comfortable win that secured them third place. This is the first time the Massey women's team have placed in a 3x3 basketball event since 2016.
A highlight of the weekend was Ella Fotu being recognised as a stand-out player for her exceptional performance by being named in the Tournament Team.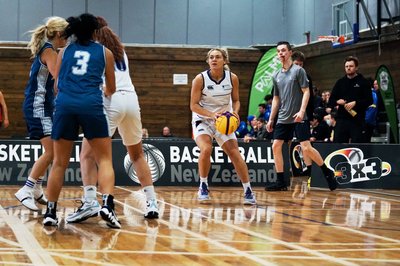 An unfortunate injury two days before the event saw Jonty Vink unable to compete for the Massey men's team. Josh Paine stepped in as a replacement to join team members Zavier Pearn, Michael Hipp, and current member of the Jets squad, Reuben Davis. The team went up against strong competition, finishing out the event with a 21-17 win against AUT to finish in seventh place.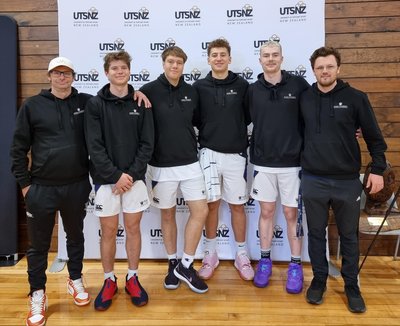 After an exciting weekend showcasing the best tertiary 3x3 talent, Sport Advancement Coordinator Chris Sharrock says the event was a huge success and leaves the Massey teams motivated for what comes next.
"The UTSNZ Tertiary 3x3 tournament ran smoothly and was well received by all travelling teams. Although the Massey teams didn't get the results they wanted, they were not far off the pace which gives both teams something to work towards with the 5x5 tournament taking place in Auckland in September."
A full break down of the event and results can be found here.
Monday 22 March 2021
The Sport Practicum at Massey is celebrating 30 years of helping Sport and Exercise graduates into successful roles in the global sporting industry.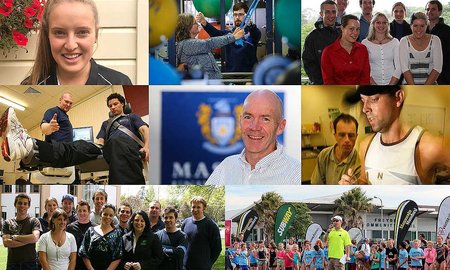 Wednesday 20 March 2019
The Massey University women's rugby sevens team has claimed the University and Tertiary Sport New Zealand Championship in a nail-biting final on Saturday.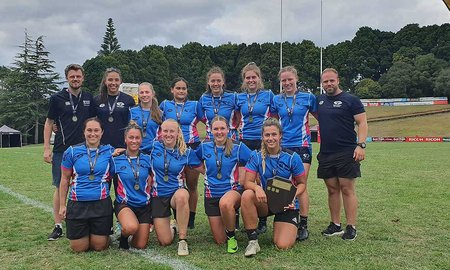 Wednesday 8 March 2017
A group of female sport leaders have chosen International Women's Day to launch New Zealand's first national advocacy organisation for women in sport.