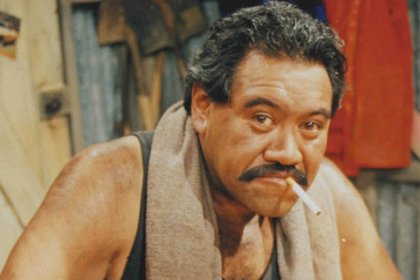 Last updated: Thursday 18 May 2023
Following completion of a Bachelor of Arts and a Graduate Diploma in English at University of Otago, Dan wanted to pursue a master's in professional writing, or something similar. He also wanted to focus on humour, so he did some research and found Massey's Dr Nicholas Holm to be one of the few supervisors with this expertise in Aotearoa New Zealand.
Initial conversations with Dr Holm led to the development of Dan's thesis topic, and the deep-dive into Billy T James' comedy began.
Dan, 26, who lives in Greymouth and studies via distance, says his research is an exploration of Billy T James' comedy as a way to begin thinking about what constitutes Māori humour and how humour can be used by Māori in popular entertainment.
"James performed in a Pākehā-led industry to a majority Pākehā audience, which meant he had to make his comedy accessible to Pākehā within an established production format. However, as a Māori person, James' identity allowed for further political and cultural meanings in his comedy, including an ability to speak to racism and the process of colonisation in Aotearoa New Zealand."
Dan says Billy T James' success came about at a time when the country was ready for a superstar Māori in entertainment.
"As evident by interviews he gave, James was aware that his comedy was well-suited as a descendant of the Māori oral traditions, which he implemented in a highly performative, communicative and engaging manner. In this way, he became part of the lineage of entertainment while he navigated and shared his cultural history and lineage with a broad audience in an accessible and humorous fashion."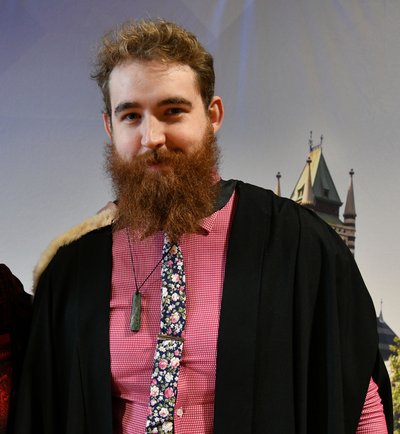 He adds that as a comic hybrid, Billy T James could perform within a postcolonial context to facilitate conversations around colonialism and post-colonialism in New Zealand.
"James invited his audience to debate the terms of his racial humour and reflect on their laughter at the racist assumptions, stereotypes and colonial history that underpin the Māori-Pākehā relationship."
Dan says he was surprised by the level of social, political and cultural aesthetics that hid just below the surface of the humour.
"Billy was able to make comedy out of Hone Heke chopping down the British flag at Kororāreka in 1845, utilise te reo Māori on a show viewed by a million people that was contemporary to the 'Kia ora Incident' of 1984, and comment on Te Tiriti o Waitangi, the colonisation of Māori, sociological problems among Māori and racism within Aotearoa New Zealand. The majority of the audience were those who would not listen to these issues if not for the medium of comedy."
Dan says his research brings a more nuanced understanding to Billy T James and his comedy, while filling a gap in the early days of Aotearoa comedy research.
"It's a reminder that James' comedy's political and cultural meanings were significant to Māori representation and culture at its time, and I still hope today. These contributions should be remembered alongside the memories of laughter he created through his loveable comic charm."
Dan began his master's thesis in 2021 and has just passed his examination with an A grade. In May he will begin his PhD journey, with Dr Holm as his supervisor. His PhD will look at the societal, cultural and political aesthetics of Māori production and performance, and the public discourse around comedy and humour in Aotearoa.
No doubt Billy T James will come up a few times.
You can read Dan's master's thesis here.
Wednesday 3 February 2021
The economics of the comedy industry, humour in lockdown, and understanding what kind of jokes are OK at work are all topics under serious consideration by scholars attending a conference on humour at Massey University's Wellington campus this week.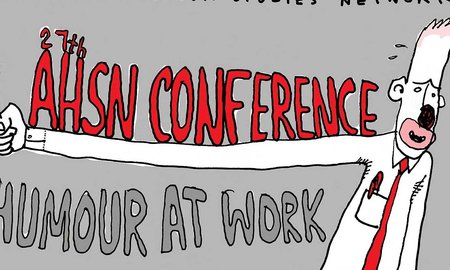 Tuesday 12 June 2018
Researching humour is not just a laughing matter for cultural studies lecturer Dr Nick Holm. He specialises in studying its multiple forms - from satire to deadpan - to understand how humour can make us chuckle and think more seriously about social and political issues.